This year, have a sparkly and shiny birthday. Treat yourself to the most exquisite piece of jewellery on your special day. We have carefully curated the most in-trend new necklace design collection that will make you feel like the diva that you are.
1. Silver Necklace With Pearl Hangings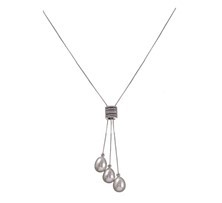 This spectacular piece of silver necklace with pearl hanging is sure to turn some heads. The alloy chain adorned with three white freshwater drop pearls make for the most stunning work of art. The real beauty of this new necklace design is it's sheer ability to enhance your look, be it Indian or Western. 
2. South Sea Pearl String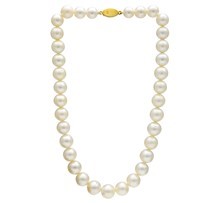 The brilliant piece is a dream come true for any pearl lover out there. Made with South Sea round pearls, the piece sure does make a bold statement-making you look all the more classy and chic.
3. Tahitian Grey Pearl Necklace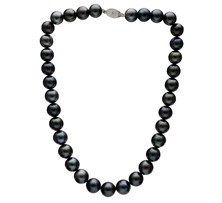 The round-shaped grey tahitian pearls are cut to perfection. What better way to make your birthday better than treating yourself with this flattering new necklace design?
4. Pearl Necklace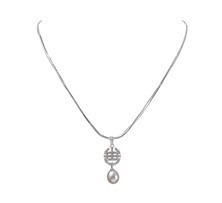 With a freshwater pearl accentuating the beauty of this geometric shape-inspired pendant, this new necklace design will surely catch everyone's eye. The light weight and tasteful piece are a must-have in your jewellery wardrobe.
5. Diamond Emerald Necklace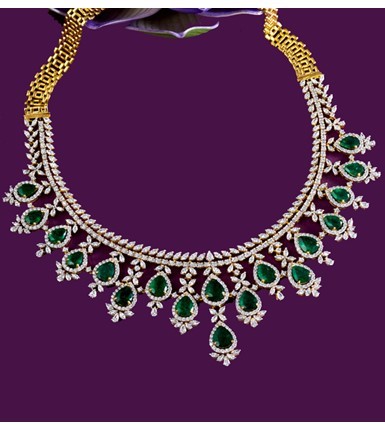 Diamond necklaces can never go out of fashion. The beautiful 18 carat diamond necklace, with bright green emeralds, perfectly complemented by diamonds, finely crafted in yellow gold is a treat for the eyes. The ultra-modern new necklace design is bound to bring versatility to your look.
6. Flat Diamond Coral Gold Necklace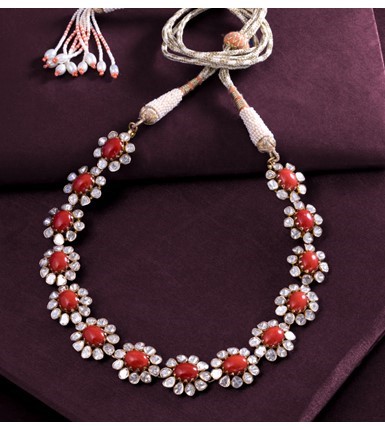 This gleaming handcrafted new necklace design with flat diamonds and corals in yellow gold is oh-so-perfect. The sophisticated piece of art sure can't go unnoticed.
7. Kundan Haram Necklace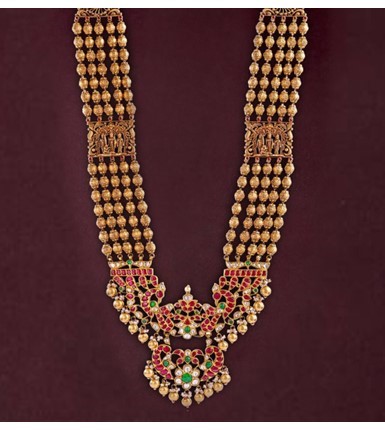 One can never go wrong with this unique 22-carat handcrafted piece of yellow gold embellished with kundans, rubies, emeralds and uncut diamonds. Crafted to perfection, it is the perfect addition to your ethnic wear. 
8. Kempu Kundan Pearl Necklace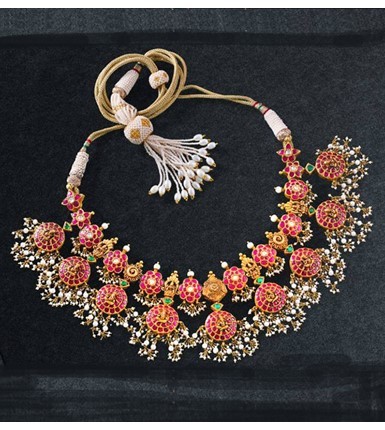 When it comes to elegance and class, this new necklace design does take the trophy. This gorgeous necklace delicately carved in gold and embedded in rubies, emeralds and freshwater pearls will make you look regal.
9. Pearls Corals Necklace Set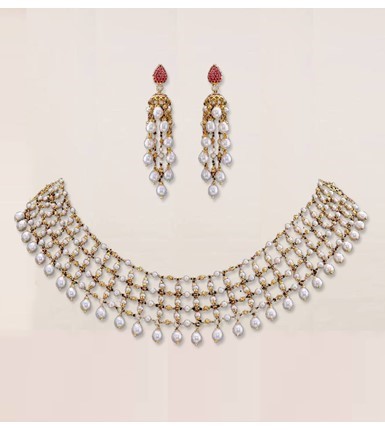 Crafted with pearls and corals, fabricated in yellow gold, paired with the most stunning set of earrings, this new necklace design is a steal. Extremely à la mode, the sophisticated piece surely is value for your money.
For More Jewellery Designs Call,
📲 Call / WhatsApp / Shop over Video Call : +91-8499011111
👉 WhatsApp Us: https://wa.link/pwk8y0
🌐 Website: https://www.krishnajewellers.com
🏬 Location: Plot No, 1222, Rd Number 36, Near Metro Station Check Post, Jubilee Hills, Hyderabad, Telangana, India.