Check out these Modernised Gemstone Stud earring Designs for the Modern Woman!
Gemstones are true classics. It reflects every woman's inner self with bold radiance. The modern jewellery pieces carry these precious and semi-precious stones in the most beautiful designs. Gemstone stud earrings, in particular, have gotten a whole new look with avant-garde designs that bring out the best feature of every gemstone.
Check out these dreamy gemstone stud earrings that can bring out all the glam and grace in you:
Desi Floral Studs with Ruby on Gold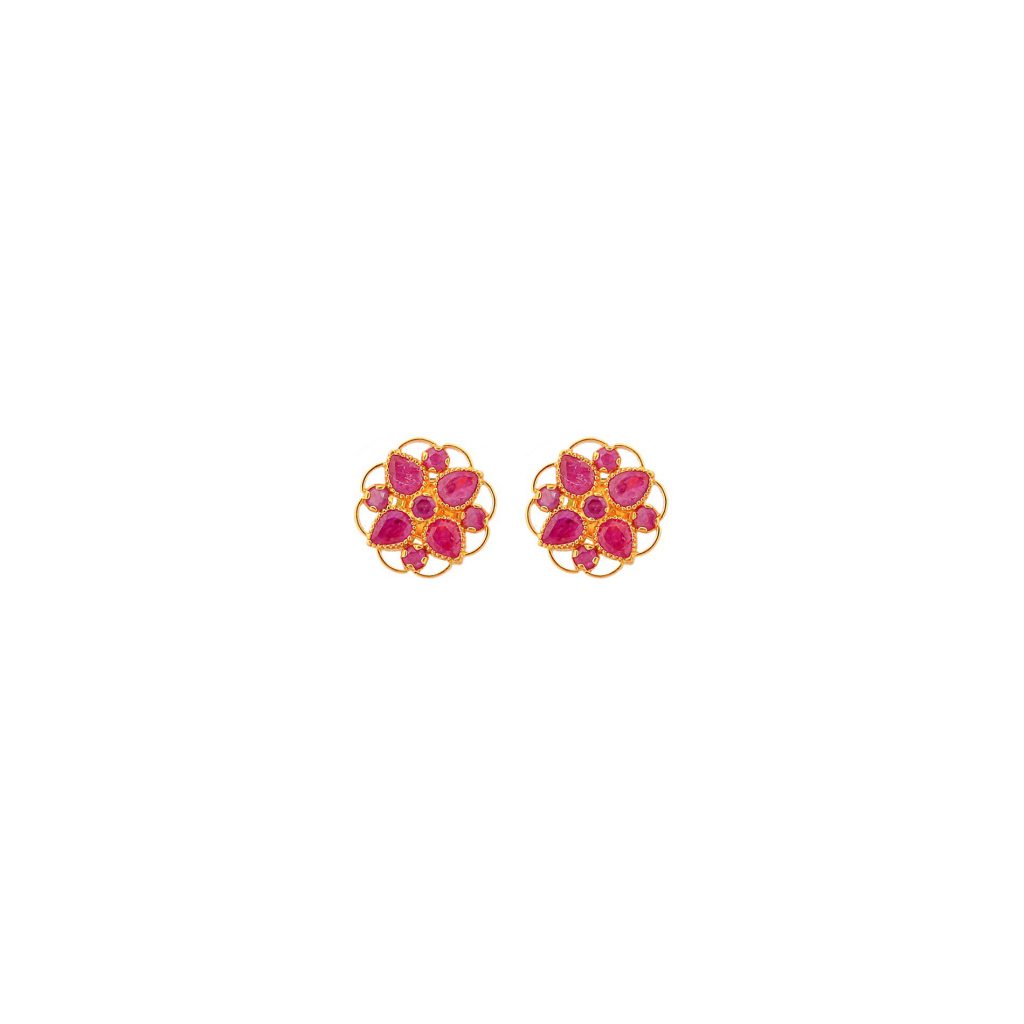 Intricate designs are a work of art. This floral ruby stud beautifully combines the round and teardrop rubies shining in bright-red, over a traditional gold base. The floral arrangement is outlined by gold strings, making it just the right type of gemstone stud earrings for every desi woman's jewellery box.
Royal Floral Studs with Emerald and Diamond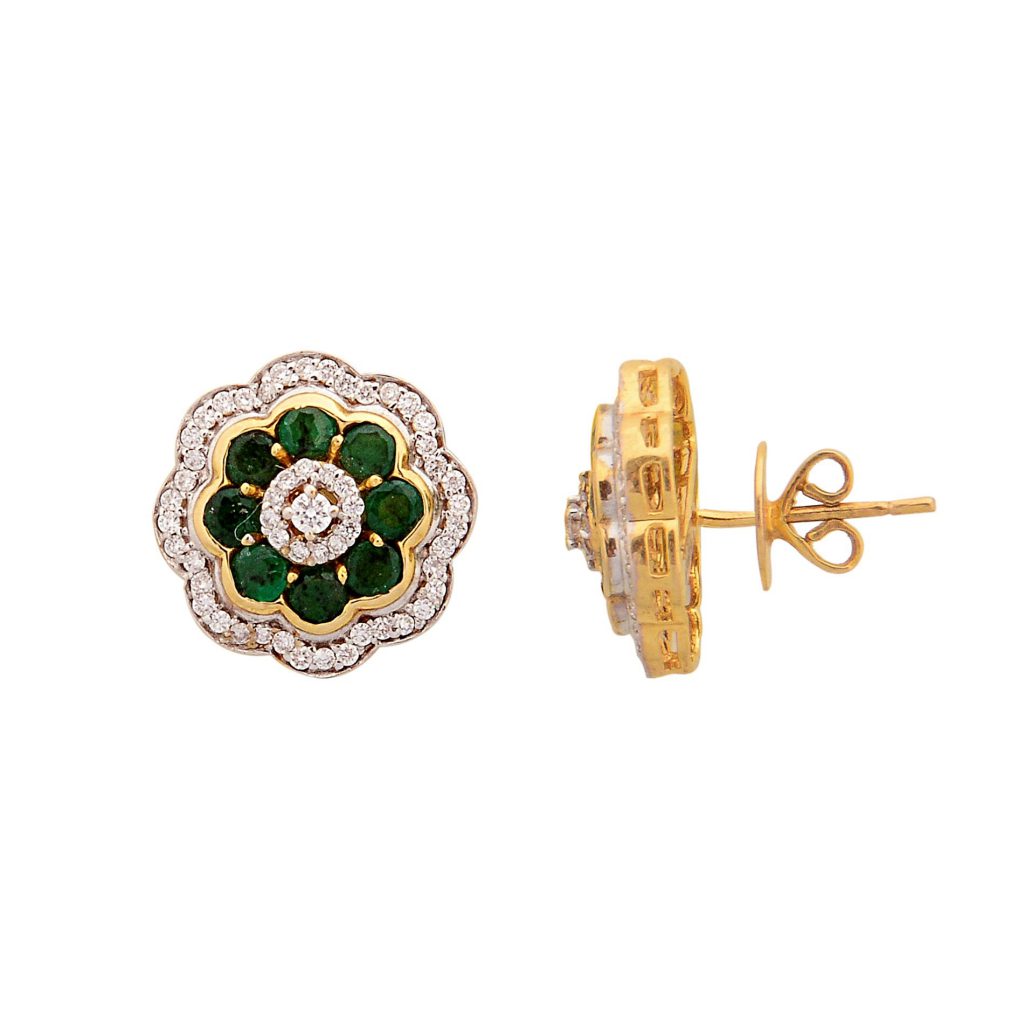 Royalty is not just an expression. This emerald stud recreates a royal look with rich-green emerald embossed on gold-diamond strips that create a fusion look. A single colossal diamond sits on the centre, making it one of the most delicately-crafted gemstone stud earrings loved by jewellery connoisseurs.
Victorian Star Studs with Blue Topaz and Diamond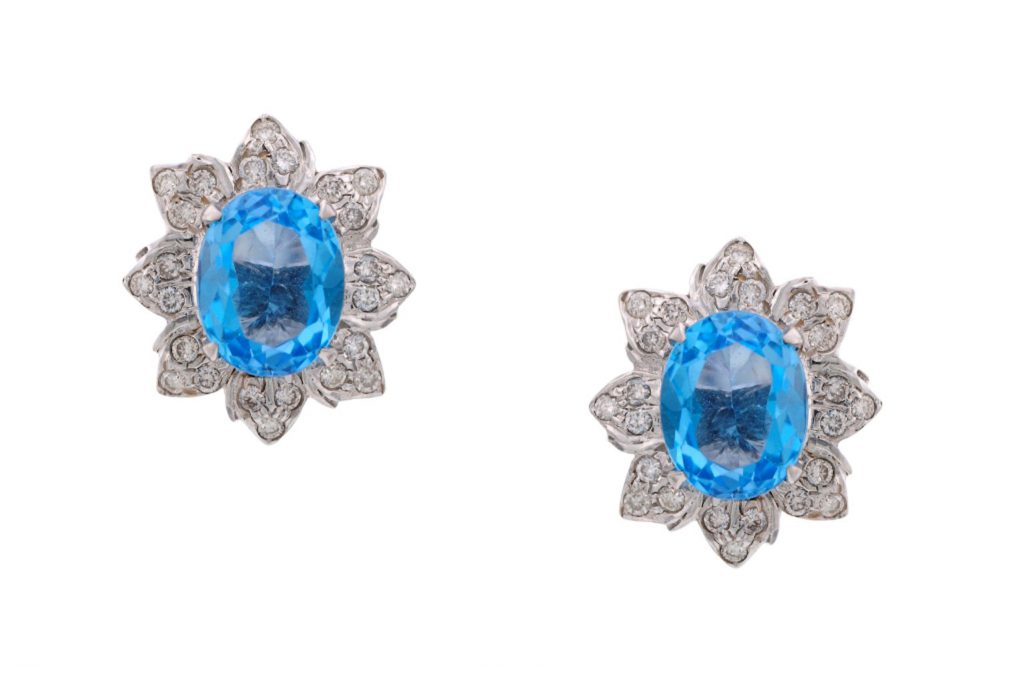 Voluminous gemstones snatch the spotlight. This topaz stud is shimmering with its fine cuts and ice blue colour. The starry white-gold petals on the outside carry 3 diamonds each, making it a true reminiscence of Victorian fashion. It is one of the choicest gemstone stud earrings for an old-school personality.
Femme-Fatale Floral Studs with Ruby and Diamond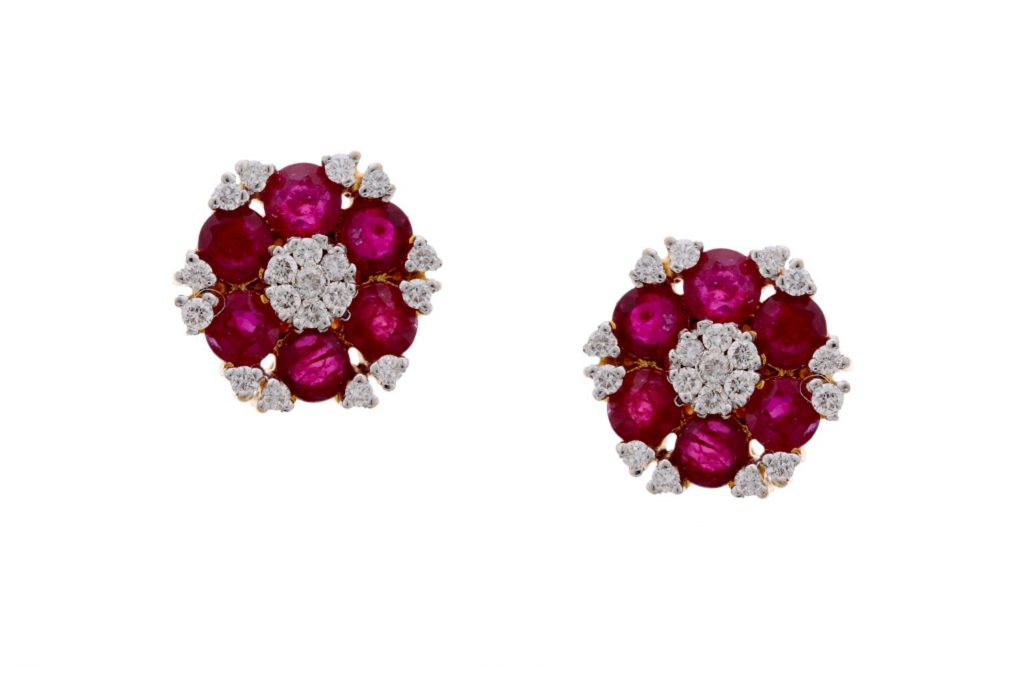 Vibrant pieces are enchantments. This ruby stud sparkles in red amidst a bed of finely-cut diamonds, all of which promise perfection in a flawless round shape. The alternating diamond-ruby design gives a bold feminine statement that is every party-goer's expectation in gemstone stud earrings.
Vintage Teardrop Studs with Emerald and Diamond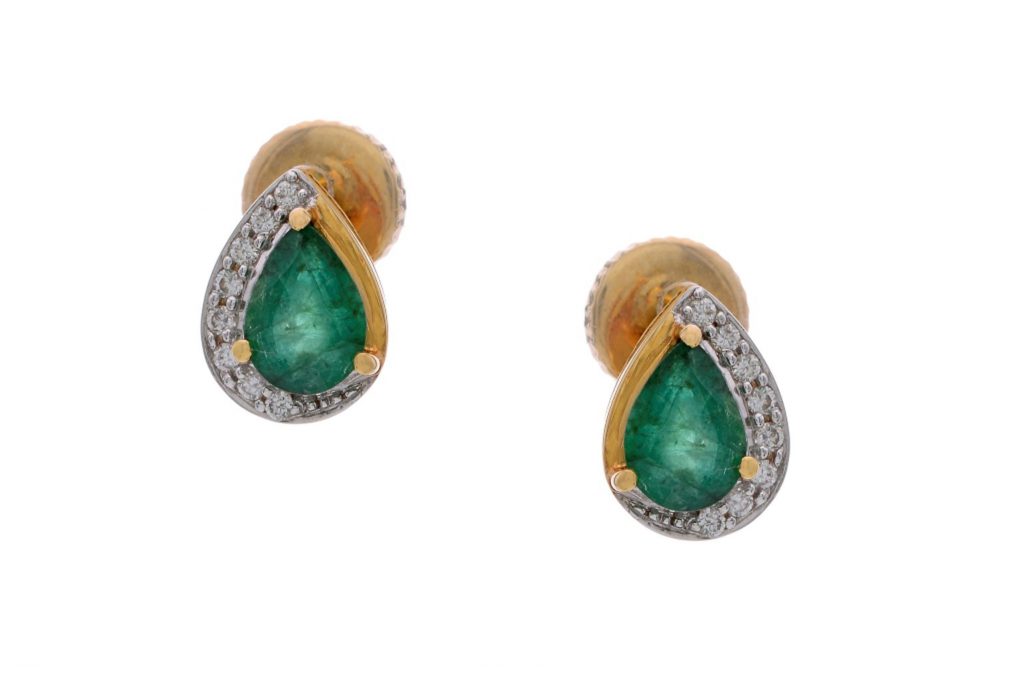 Emeralds are versatile. This classy emerald stud brings diamond and gold together, which is a rare combination in gemstone stud earrings. The majestic drop-shaped emerald is embedded in yellow gold lined by diamonds. The dominant stone's vivacious green colour makes it a proud vintage look-alike that could adorn every madame.
Plush Oval Studs with Blue Sapphire and Diamond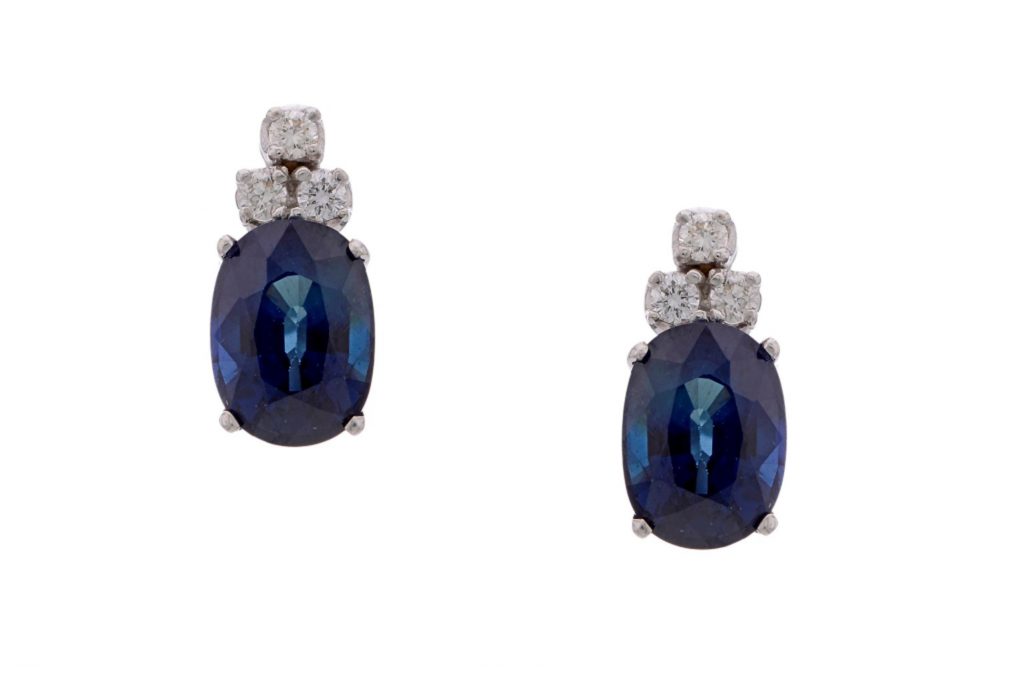 Sapphire is a showstopper. This blue sapphire stud flaunts its luminous cuts and unblemished blue brilliance along with a trio of shiny diamonds. The precious stone is throned on a prong setting, making it a simple yet drop-dead-gorgeous pick amongst the gemstone stud earrings for Indian women.
Beaut-max Floral Studs with Tourmaline on Gold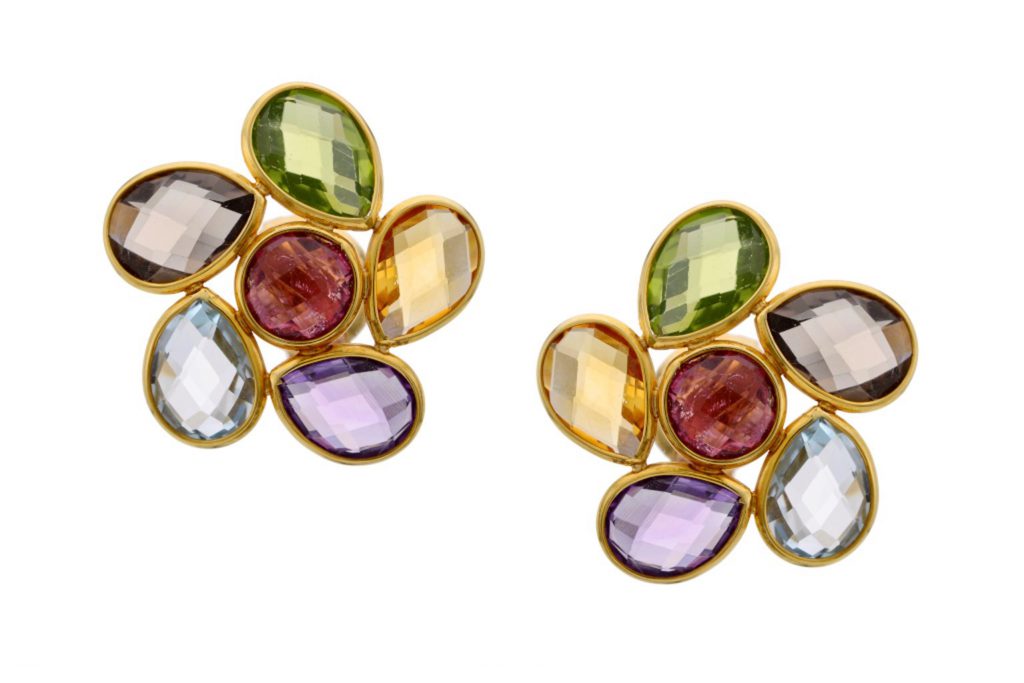 Multicolour is the new craze. This floral stud creates a battle of colours with multicoloured tourmaline stones over yellow gold. The connected petals create an interesting pattern that catches every eye. The jewellery piece has a blend of warm and cool hues, making it one of the best gemstone stud earrings for women with both warm and cool undertones.
For More Latest Jewellery Designs Call (or) What's [email protected] +91-8499011111
https://www.krishnajewellers.com
Visit Site For More Jewellery Collection at www.krishnajewellers.com (or) visit our store Krishna Jewellers Pearls & Gems at Jubilee Hills, Hyderabad and for more details Contact Us @ +91-8499011111.