Mothers deserve all the love and pampering in the world! And with Mothers' Day just around the corner, here are 10 incredible designer jewellery pieces perfect for your mom!
1. Flower Pearls Drop Gold Necklace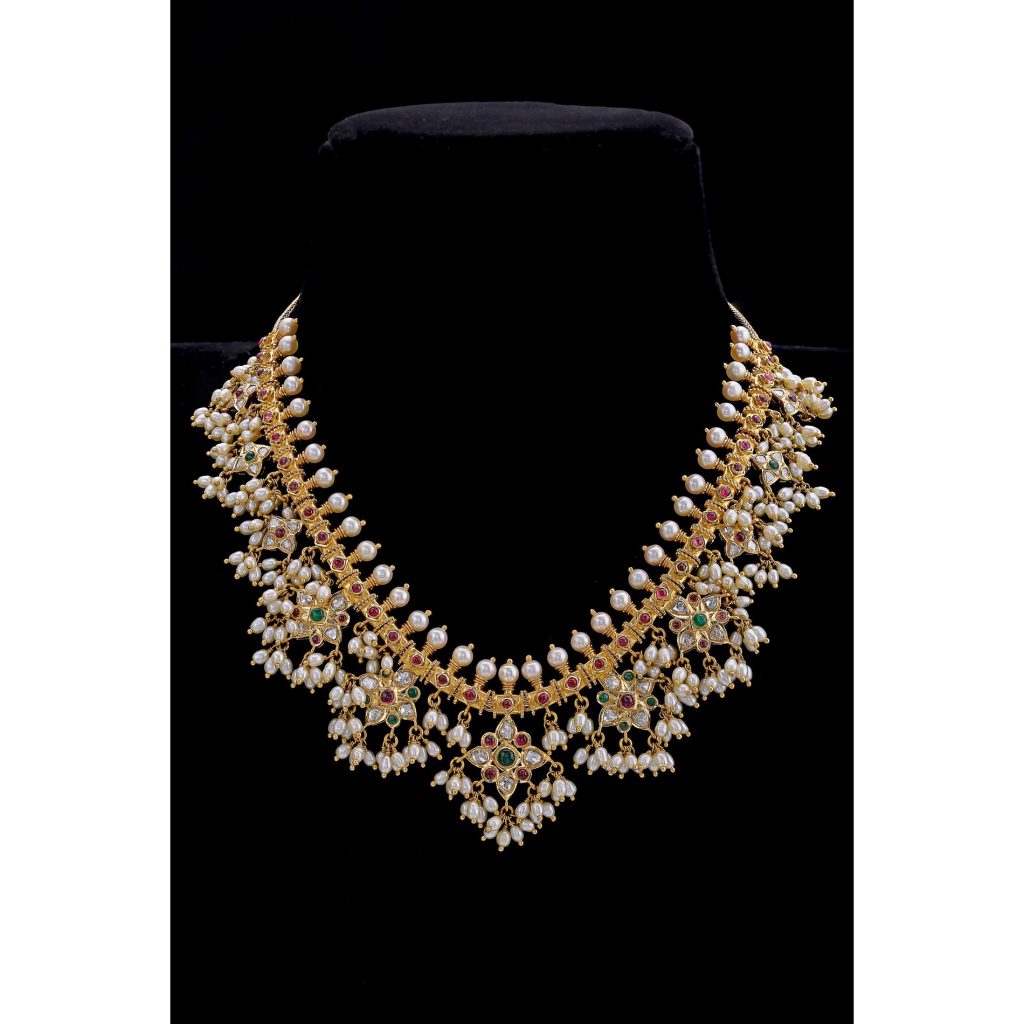 This gorgeous flower pearls drop gold necklace is resplendent with precious stones like emerald and rubies set in a gold base with pearl drop designs. The pearls are exquisite South Sea pearls making it a delightful choice for your mum's designer jewellery collection.
2. Haram Necklace Set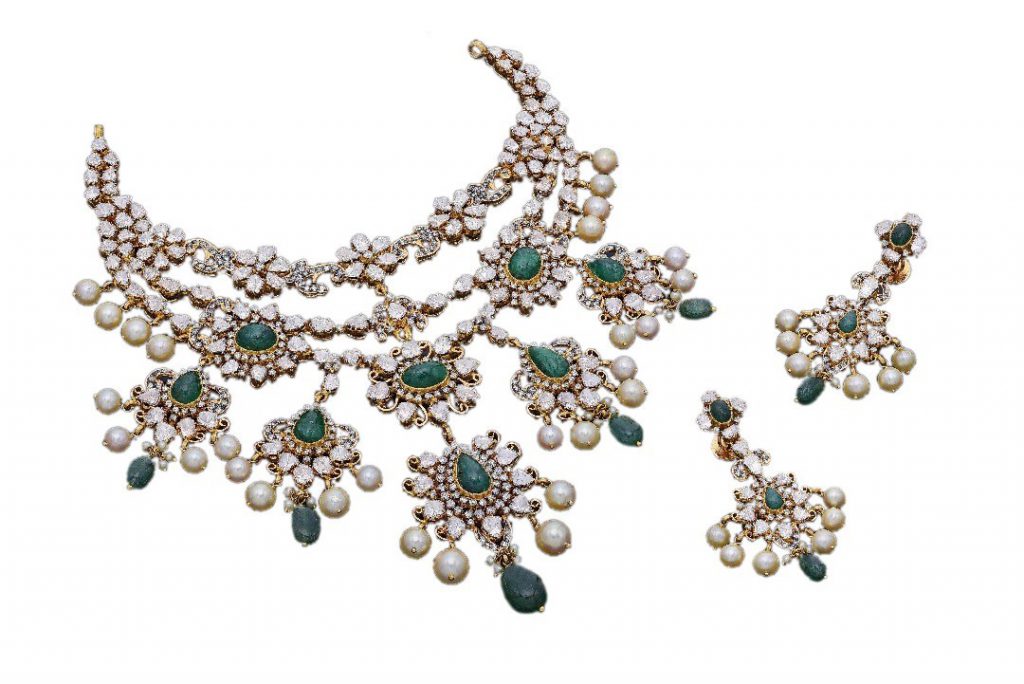 This designer jewellery piece, gold and diamond haram necklace, is perfect as a gift and is set with polki diamonds, round-cut emeralds and freshwater pearls set on 18-carat gold.
3. Ruby Kundan Necklace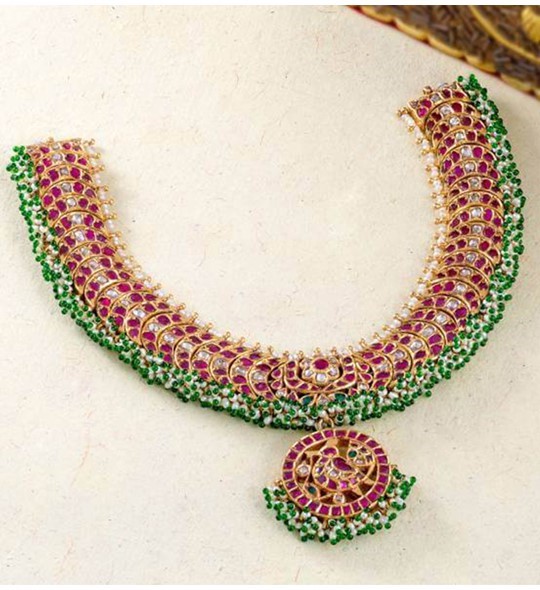 The ruby polki pearls kundan necklace is a classic designer jewellery piece. It is elegant and crafted with care using yellow gold, flat diamonds and beautiful precious stones like ruby and emerald.
4. Diamond Changeable Bangles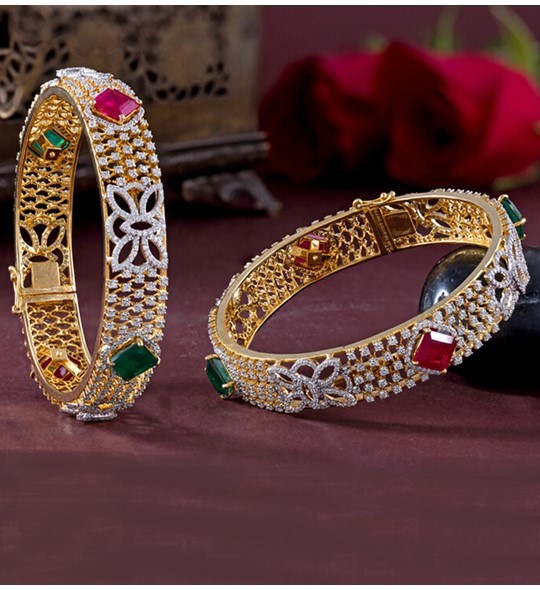 Add glamour to mom's hands with these designer jewellery diamond changeable bangles made of yellow gold and set with 4-carat diamonds and precious rubies and emeralds.
5. Gold Kada Bangles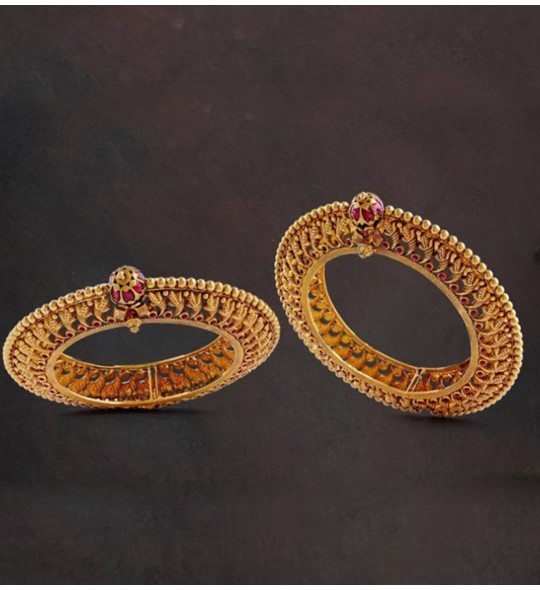 Gift your mum classic designer jewellery gold kada bangles crafted from 22-carat yellow gold and embellished with flat diamonds and rubies.
6. Diamond & Rose Gold Earrings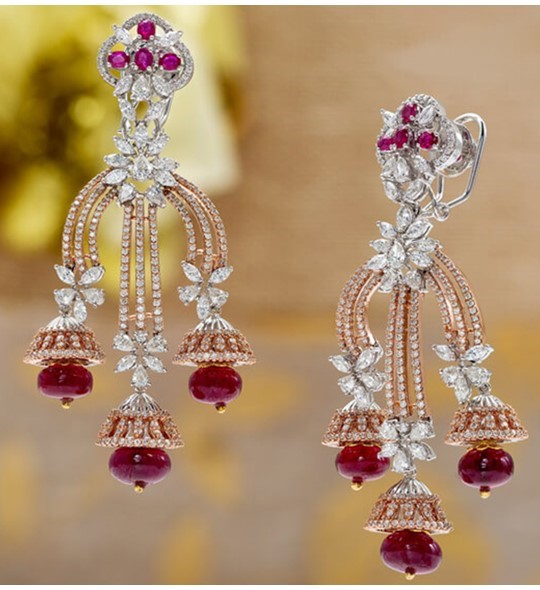 Your mom will be impressed with your choice when you surprise her with these designer jewellery diamond & rose gold earrings. These magnificent danglers set in rose gold with rubies and diamonds are sure to turn some heads!
7. Peacock Chandbali Earrings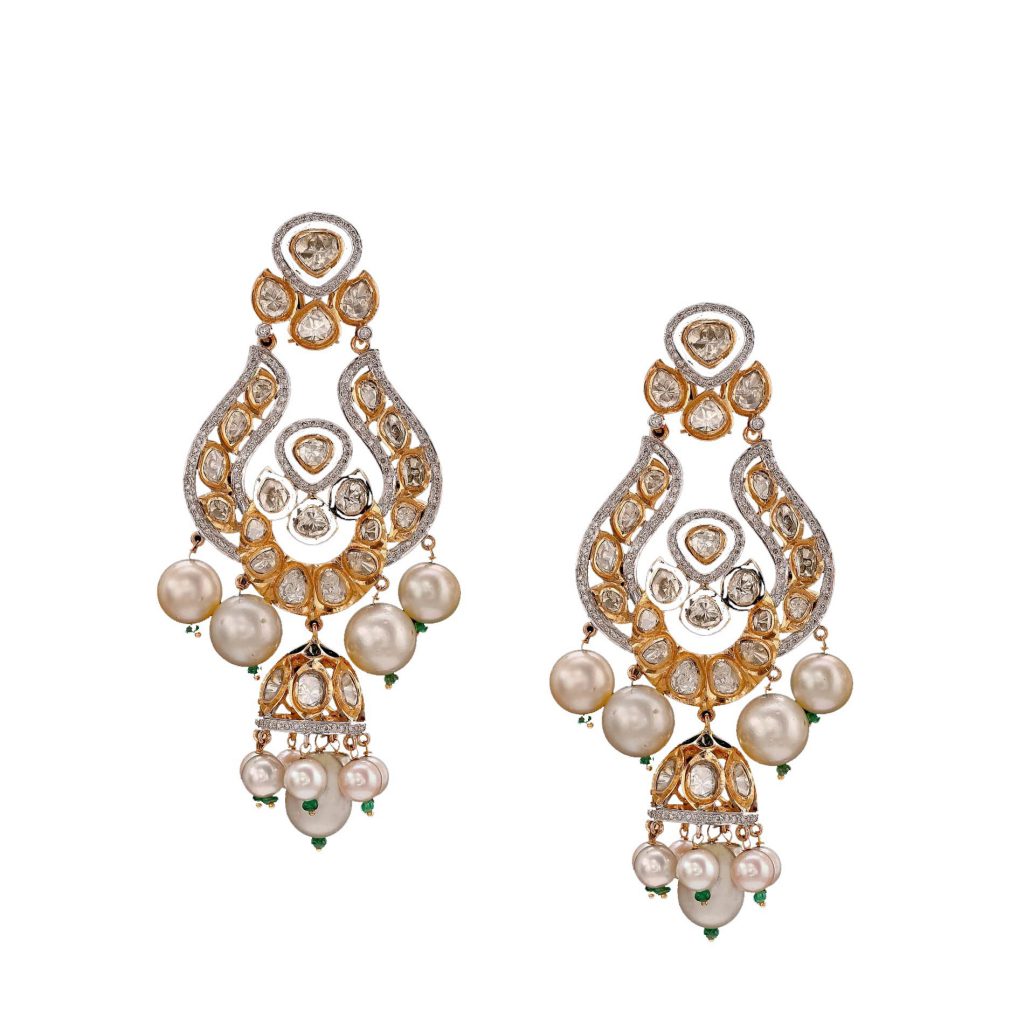 Shaped like the national bird, the peacock chandbali earrings will be a priced addition to your mother's designer jewellery collection. The beauty of these 22-carat gold earrings adorned with South Sea pearl drops will elevate the look of any outfit.
8. Rose Gold Leaf Pendant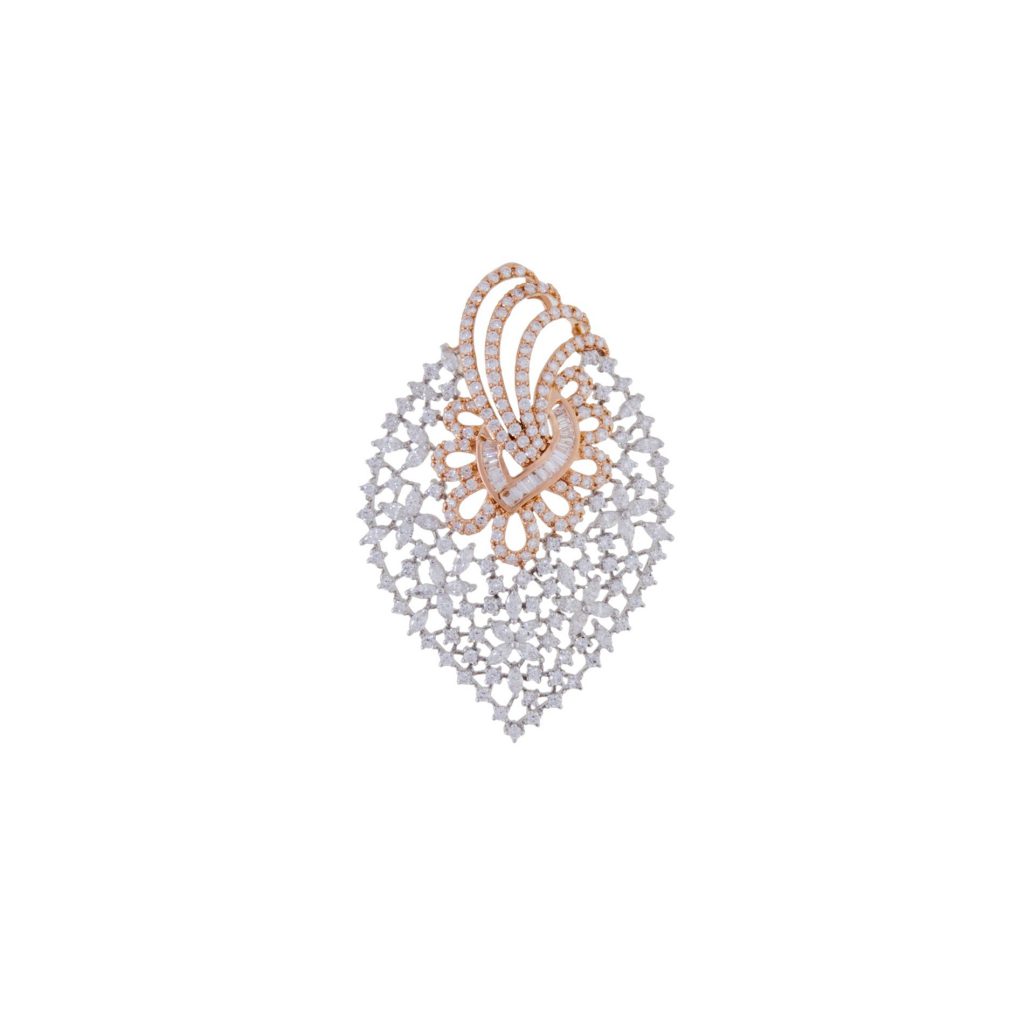 Simple yet graceful, this rose gold leaf pendant will make your mother extremely happy. The piece is crafted with 18 carats rose gold and set with round diamonds and baguettes.
9. Peacock Pendant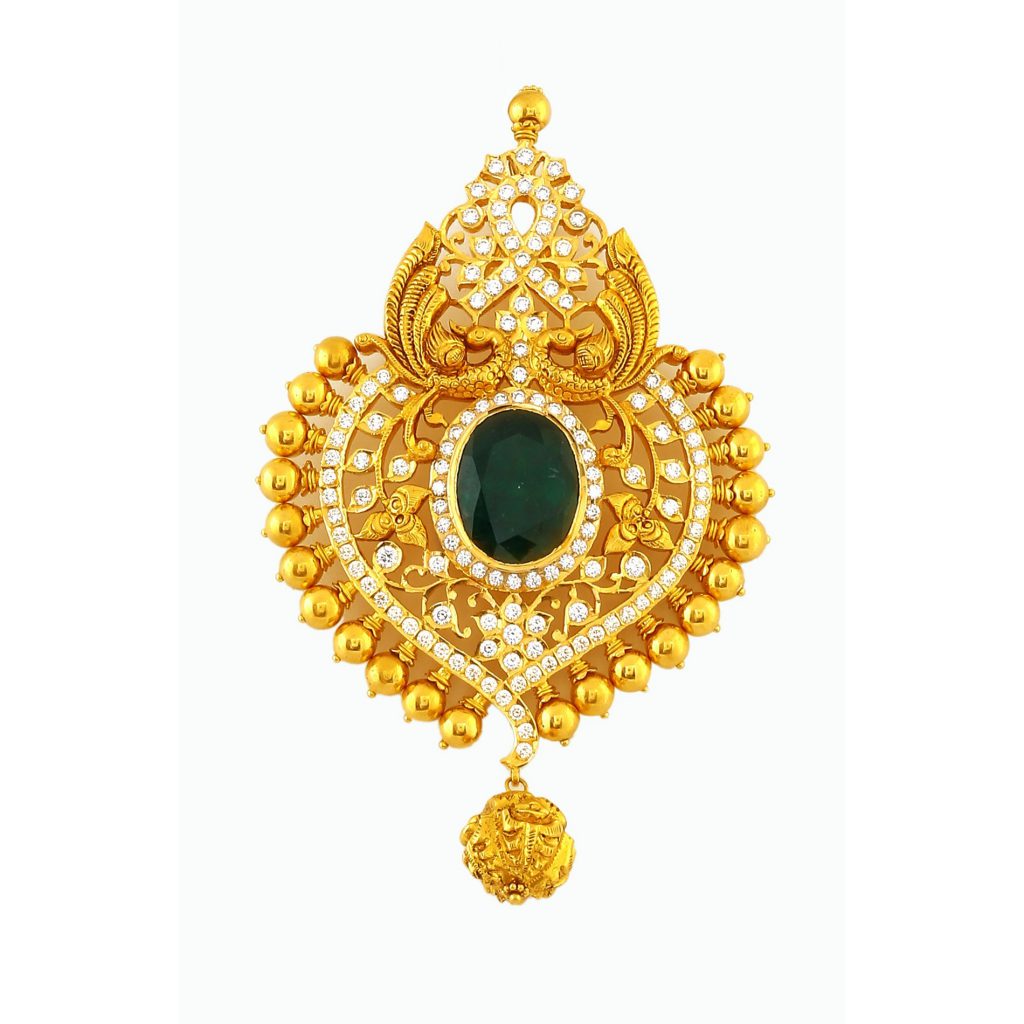 Gift her some shine with this decadent gold and emerald peacock pendant. Crafted from 22-carat gold and studded diamonds with an eye-catching pear-shaped emerald at the centre, this is sure to put a smile on her face!
10. Navratna Ring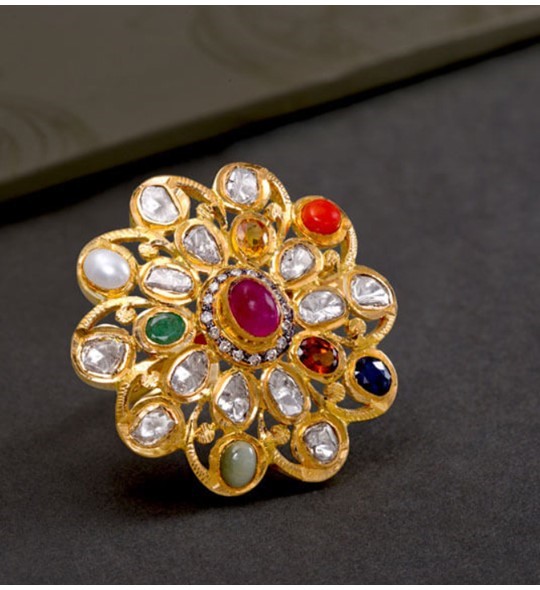 Bring all the jewels from around the world to her fingers with this delightful navratna ring. This piece of absolute perfection is crafted from 22-carat gold, uncut diamonds and set with nine precious stones to complement her incredible beauty and strength! With this guide to incredible and exciting designer jewellery finding the best gift for your mom this Mothers' Day shouldn't be a task at all!