For months in advance, a bride plans her wedding. And she wants to make sure that the D-Day goes perfect. She plans her wedding trousseau and the jewels she wants to wear on the big day. But she stops to check around the latest Shubalagnam jewellery trends of 2021.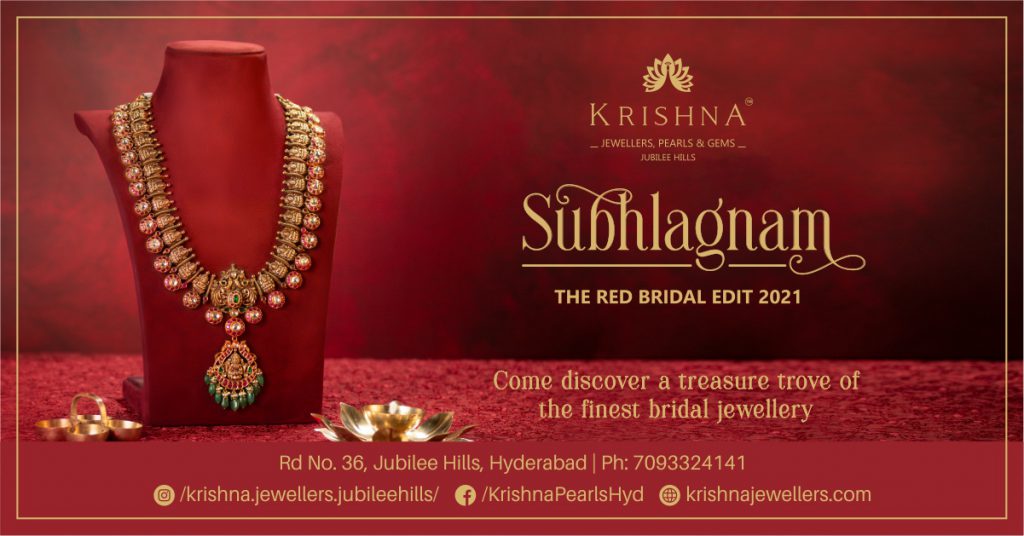 The ancient gold jewellery designs is what entices her the most, and she wants them at any cost for her wedding. This is because the ancient styles are back in vogue and which bride wouldnt want it for her wedding? So here are three temple jewellery designs that are most popular right now. Check them out.
Kemp neckpieces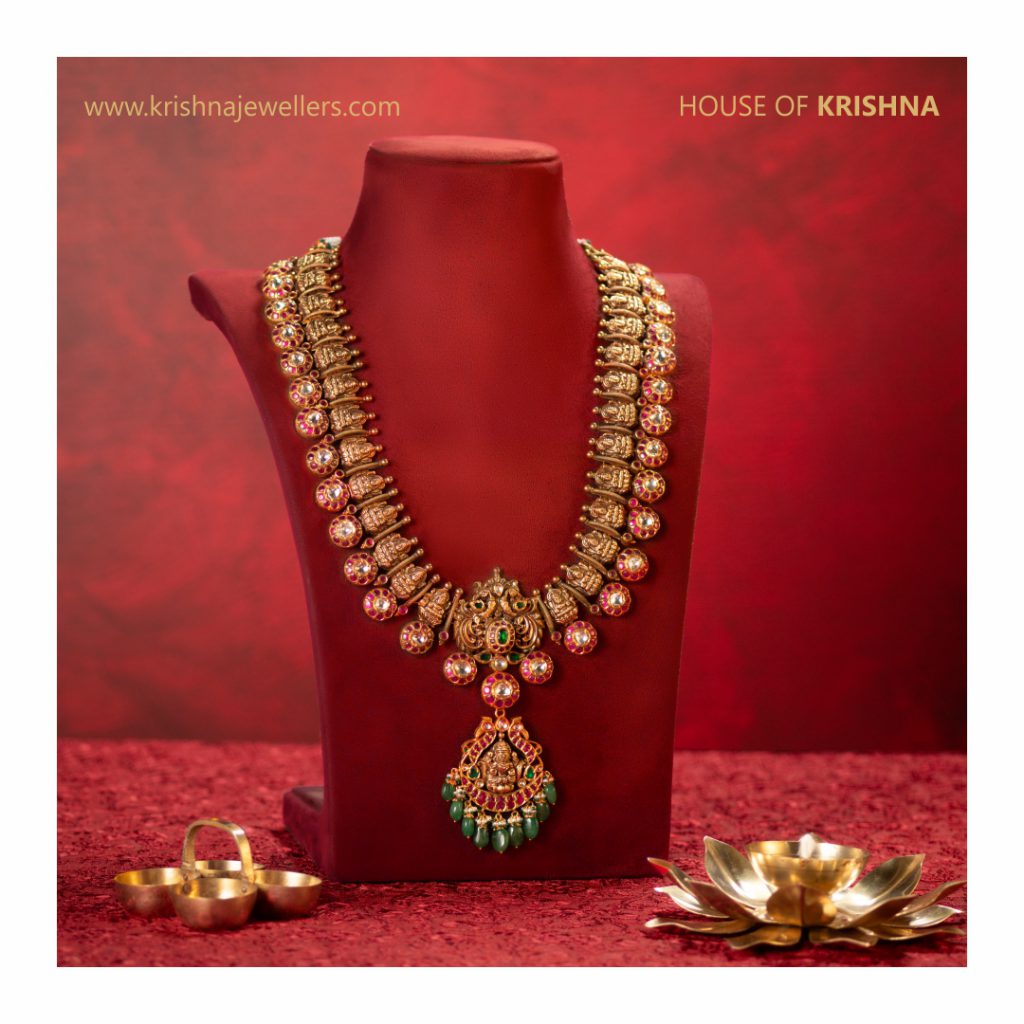 The kemp neckpiece is a very important art piece which represents temple designed jewllery. It is a piece that can mesmerise you, and it takes a lot of labour and toil to craft one, and make the bridal ensemble a smashing trousseau altogether. The kemp piece is responsible for brightening up the bridal attire; whether your wearing a saree or a lehenga.
Lakshmi earrings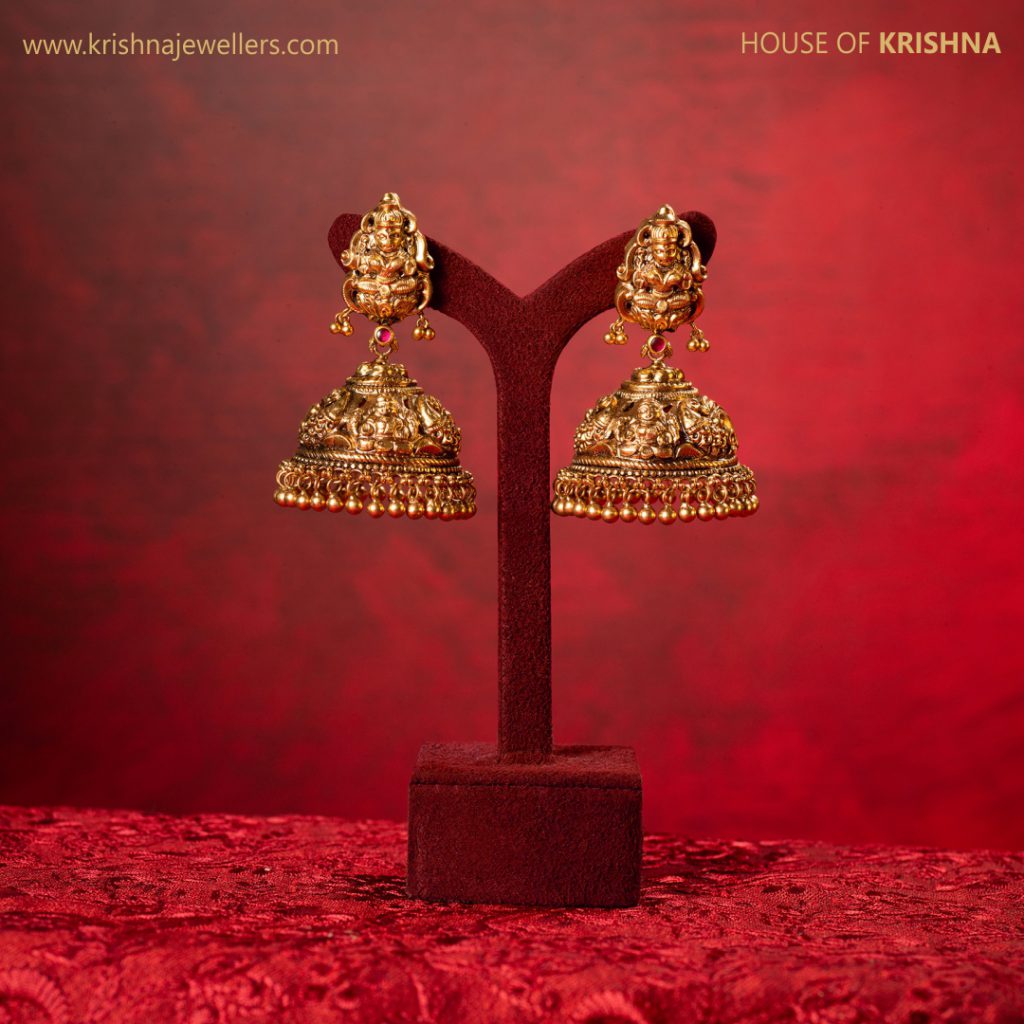 Lakshmi earrings are beautifully crafted and have been in vogue in south Indian weddings for a long time. The trending jewellery designs on these lines now has spread across the nation like wildfire; no look down south India is complete without the presence of Lakshmi Earrings. They are designed with diamonds or gems, and they are eye-catching and stunning as well. A must have for you as a future bride.
Exotic antique rings
Rings are always the must-have piece of jewellery for any festive occasion, wedding or any other time. It symbolises an eternal commitment, since ages. Just as there is no ends in a ring, so are the ancient gold jewellery designs, which we have for you
For more styles and temple jewellery designs and trending jewellery designs do get in touch with us.
Video Call Shopping With Krishna Jewelers Pearls and Gems Video Shopping, you won't ever pass up this amazing opportunity. very good quality jewelles, select fine adornments/marriage jewellery /wedding jewellery / bridal jewellery – any place you may be across the globe! With Krishna Jewelers' Video Calling get an advantageously planned Video Call. Take yourself and surprisingly your family through Krishna Jewellers Pearls and Gems mysterious universe of carefully assembled fine adornments. 
FEATURES:
Diamond Jewellery Video Call
Gold Jewellery Video Call 
Pearl Jewellery Video Call
Bridal Jewellery Video Call
Light Weight Jewellery Video Call
Wedding Jewellery Video Call 
Contact: +91 9248036721/ +91 7093327474
Website: https://www.krishnajewellers.com/
Location: Plot No, 1222, Rd Number 36, Near Metro Station Check Post, Jubilee Hills, Hyderabad, Telangana, India.
Video call – schedule video call via whatsapp Contact Us 6303710800