Children love mimicking the actions of their parents, and dressing up is no exception to this. If you are planning to bring a smile on the face of your little ones by gifting them something auspicious, kids jewellery is a worthy option to consider.
1. Pearl Stud Earrings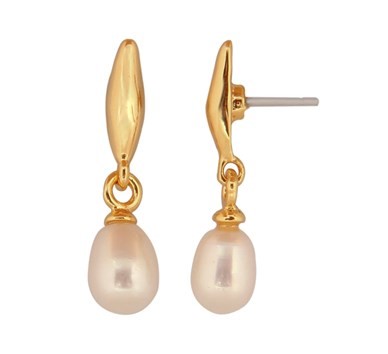 Young kids will love this pretty little drop of white pearl that hangs from a stud. This piece of kids jewellery has a rice-shaped structure making its design unique. The gold plated alloy structure gives it a sturdy construction, thereby enabling it to withstand all the wear and tear that will occur in the course of playing and childhood mischief.
2. Flat Diamond Coral Necklace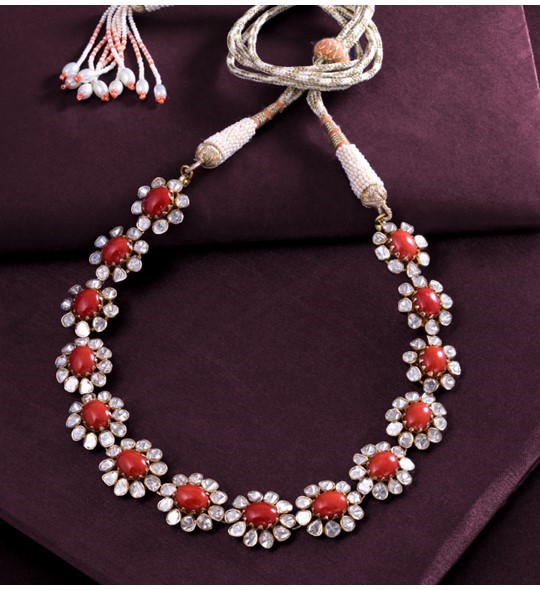 The uncut diamond necklace is fitted with red coral stones, thereby giving it a contemporary appeal. Young children may wear this necklace on traditional festive events as well as during birthday or new year parties. With its base structure in yellow gold, this piece of kids jewellery is a perfect gift.
3. Silver Stud Earrings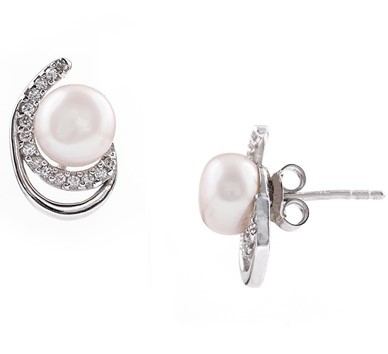 This piece of kids jewellery is made with an 8mm flat pearl in silver. The small structure of the stud earring makes it ideal for regular wear as it complies with the rules of most schools. The eccentric style brings out the feminine lustre of the pearl, making it look adorable on your kids.
4. Peacock Kundan Gold Earrings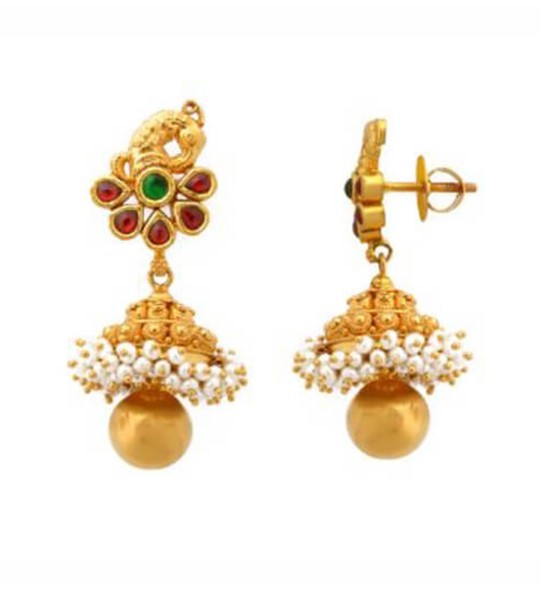 These 22-carat yellow gold earrings are studded with ruby and emerald, which gives it a colourful touch. The tiny freshwater pearls make the Kundan kids jewellery an ideal fit for all sorts of festive occasions. Children can team this up with their long skirts and lehengas. The lightweight of the earrings makes it easy for them to wear the same even for long periods.
5. Pearl String Multicolor Necklace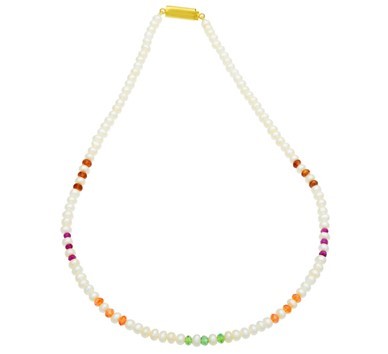 Children are fond of the colour, and an ideal piece of kids jewellery should be one that has fancy coloured beads. This beautiful pearl necklace has multicolour beads of semi-precious stones that appeal to children. The elegant arrangement of gorgeous rice pearls gives it a classic appeal. The necklace will go well with frocks, gowns, lehengas, or any possible form of party clothing that your daughter might wear.
6. Button Pearl Stud Earring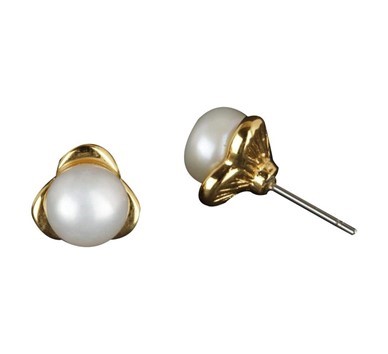 This freshwater pearl earring has a gross weight of only 2.5 grams. This makes the piece of kids jewellery ideal for little ones who have just started wearing earrings. With a button shape pearl of 7 mm size, this alloy metal fitted earring makes an ideal, long-lasting new year's gift, one that will stay with the kid as she grows up to be a young lady.
For More Jewellery Designs Call (or) Whats App@ +91-7093324141
https://www.krishnajewellers.com
Vist Site For More Jewellery Collection at www.krishnajewellers.com (or) visit our store Krishna Jewellers Pearls & Gems at Jubilee Hills, Hyderabad and for more details Contact Us @ +91-7093324141.