Summers are a great time to showcase your best jewellery. From light and breezy necklaces to gorgeous earrings, let's take a look at some handcrafted ladies jewellery for summers!
1. Pearls Yellow Gold Kasu Necklace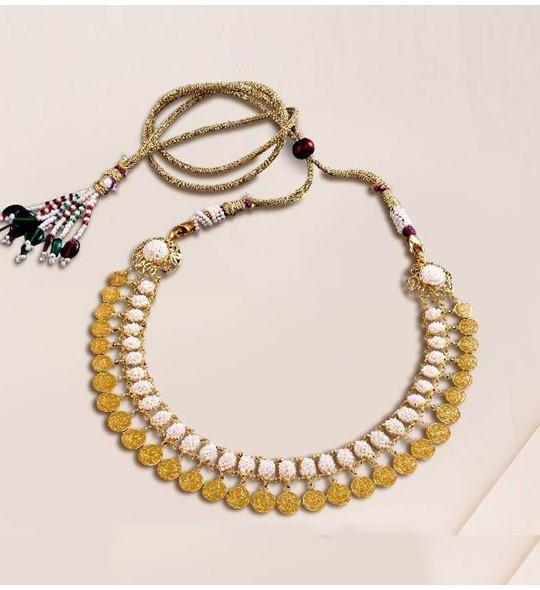 Summer can get hot, which is why you should choose jewellery that is not heavy but still manages to make a statement. Ladies jewellery such as this pearls yellow gold kasu necklace is the perfect blend of tradition and elegance. Set in 22-carat gold encrusted with bead-like pearls, this is a style statement you can't miss. 
2. Diamond Ruby Rose Gold Earrings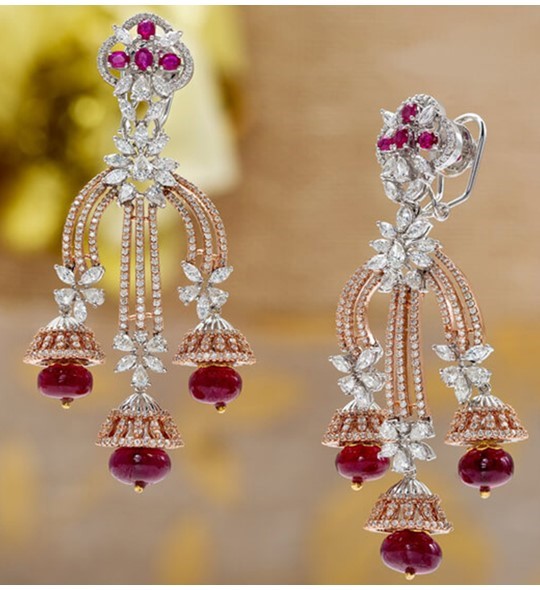 Ladies jewellery is about elegance in design and approach, such as these ruby earrings. Set in rose gold, the diamonds used in this earring vary in size. The larger ones are used to highlight the central design around the rubies while the smaller ones adorn the connecting design that forms a waterfall-like effect. With the blend of the finest diamonds with a splash of colour with rubies, this ladies jewellery will have heads turning!
3. Cluster Gold and Diamond Twist Ring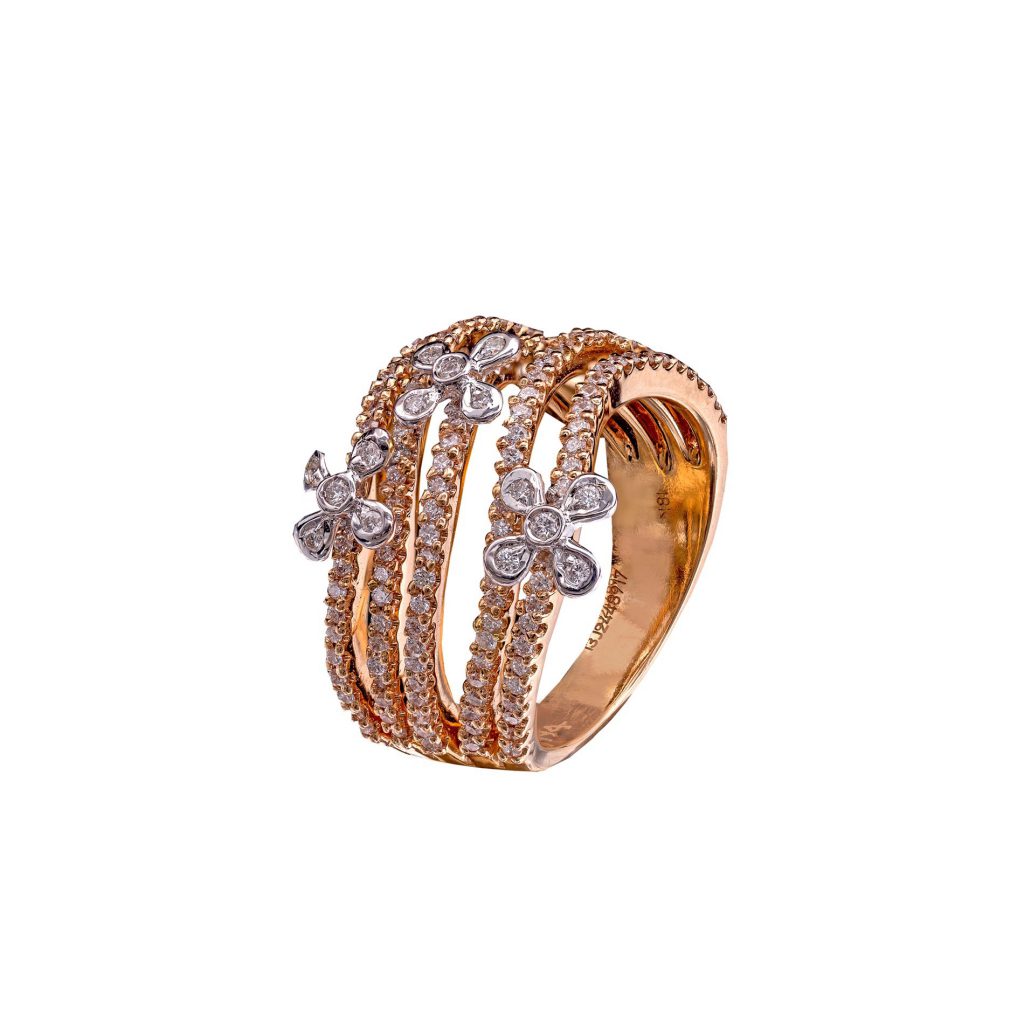 \ne can never have too many rings; ladies jewellery can be versatile. Such as this cluster gold with diamond twist ring. Embellished with exquisite diamonds, topped off with the most delicate-looking flowers, this piece of ladies jewellery is a must-have! 
4. Freshwater Seed Pearl Strings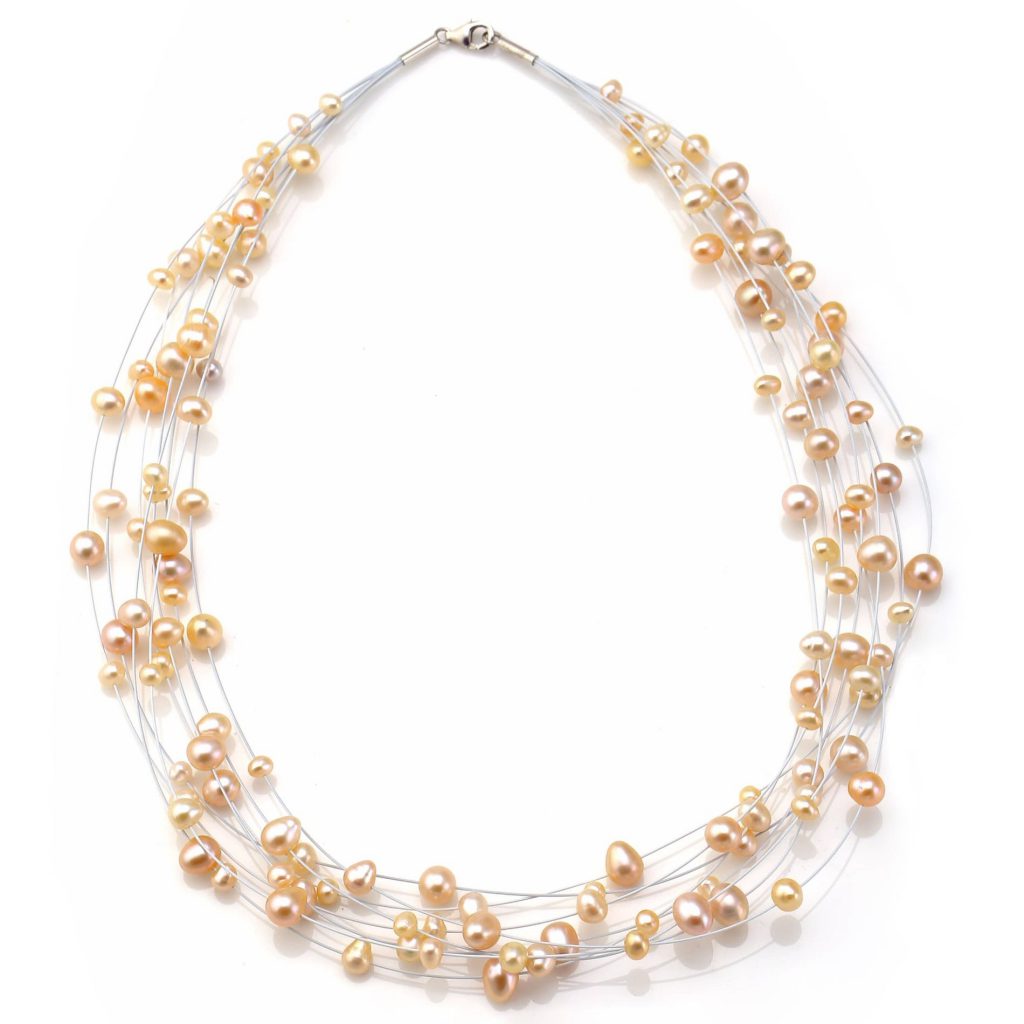 This Fresh Water pink colour seed pearls stringed in multi-line necklace is perfect for any occasion and is the ideal ladies jewellery this summer. Spaced out round pearls of different sizes on multiple chain lines can both be casual as well as formal wear.
5. Freshwater Shaded Pearl Bracelet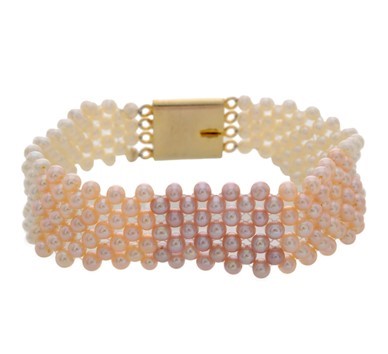 Whether it is a bangle or a bracelet, ladies jewellery is never complete without something for your hands. One such ladies jewellery is this Fresh Water shaded pearls stitched bracelet that is a beautiful gradient of pink pearls. This piece is made of a gradient of white round pearls that slowly become a dusty rose pink at the centre. The seven rows are woven and held together by a clasp.
6. Yellow Gold Emerald Bangle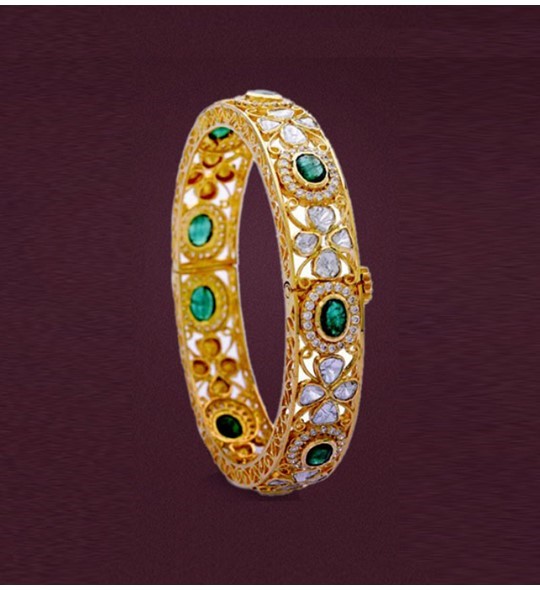 This yellow gold uncut diamonds emerald bangle has a shine of its own. Each uncut diamond is placed in a clover-like design with emeralds in between. The kada is held together with a screw at one end, and a lever on the other. The emeralds are surrounded by a line of smaller diamonds while the perfect emeralds are also unfaceted along with the larger diamonds.
For More Jewellery Designs Call (or) Whats App@ +91-7093324141
https://www.krishnajewellers.com
Vist Site For More Jewellery Collection at www.krishnajewellers.com (or) visit our store Krishna Jewellers Pearls & Gems at Jubilee Hills, Hyderabad and for more details Contact Us @ +91-7093324141.