An elegant add-on for a man's formal as well as casual wardrobe is a classic gold ring. Style, substance and quality are what a modern man adorns. Here's a classy yet traditional range of gold ring designs for men. Choose your perfect accessory to stand out from the crowd.
1. Balaji Yellow Gold Ring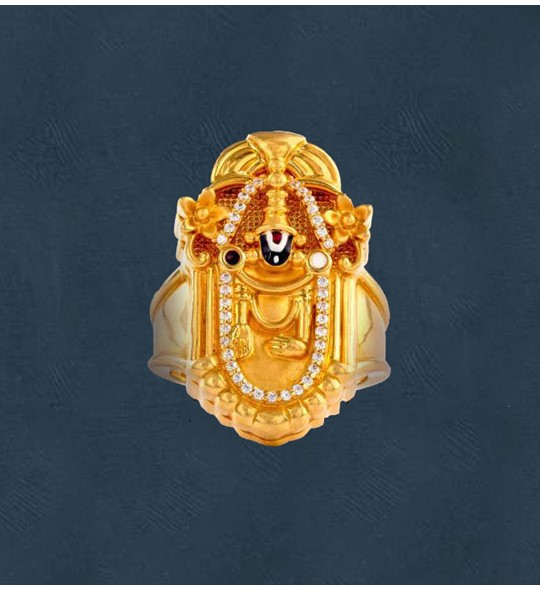 A majestic gold ring design for men to accentuate your wedding as well as ceremonial look. The stone type used is cubic zirconias, and it is a 22-carat gold ring. This men's ring design in gold features intricate work which enhances your entire look to a great extent.
2. Men's Gold Ring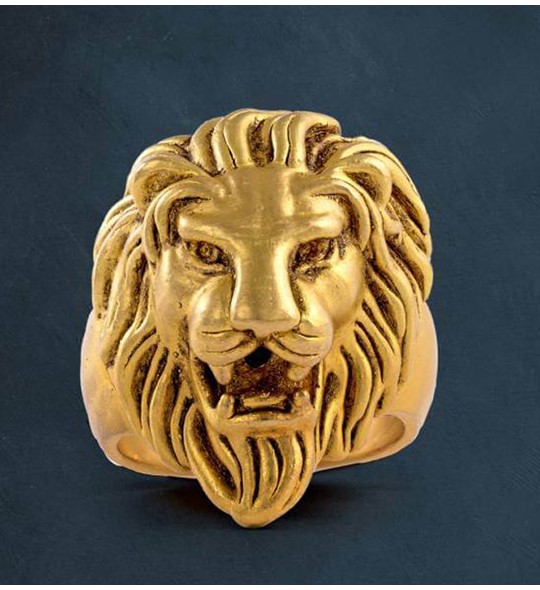 A royal men's ring design in gold featuring the face of a ferocious lion. This unique design is carved with precise detailing and is plated in yellow gold. It is made with 22-carat gold. This men's lion head ring is superbly sculpted and is fully dimensional. Owning this vivid gold ring design for men, in your wardrobe, will add an extra charm to your outfits.
3. Yellow Gold Ring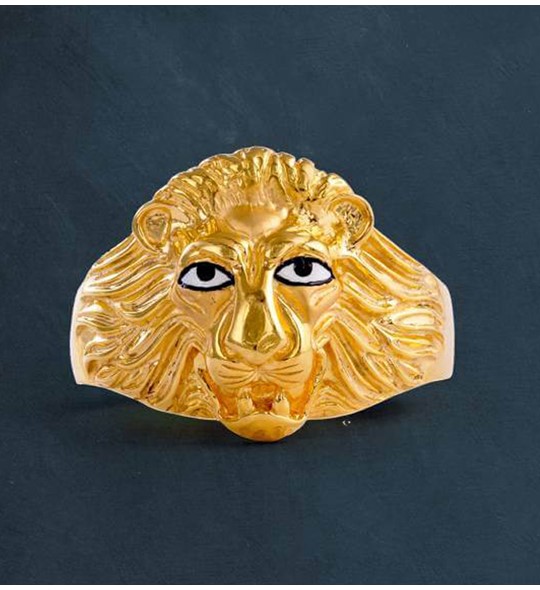 This exquisite gold ring design for men is made with 22-carat gold and has a white gold plating. It is a men's ring design in gold that showcases a lion-inspired design to glorify your rugged and manly style. Impressively detailed, this men's lion ring perfectly plays with the motif of the lion's brave and fierce expression.
4. Diamond And Emerald Ring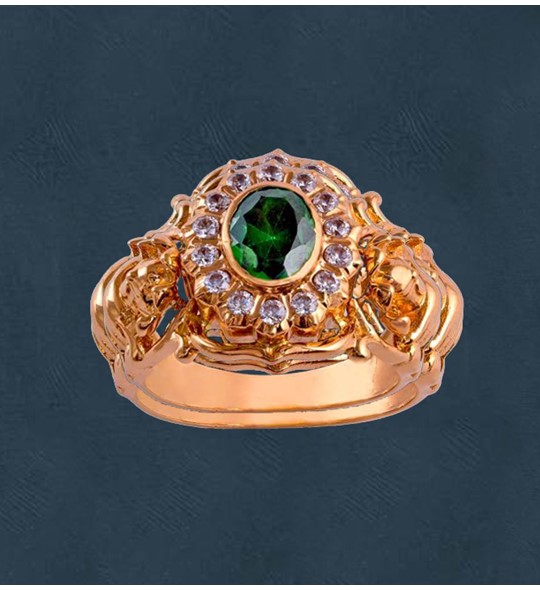 This finely crafted men's ring design in gold will surely make heads turn. Gold ring design for men studded with emerald and diamonds will add up to the elegance and bling of your style. This ring would be a perfect fit for festivities.
5. Yellow Gold Navaratan Ring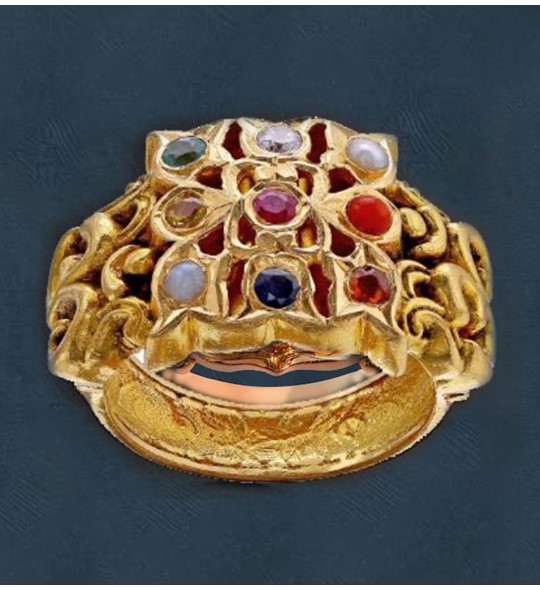 This nine-gemstone studded gold ring design for men is renowned for its powers of spiritual healing. The mystical tradition of wearing the nine gems, linked to the nine planets is said to bring about significant positive changes. Stand out at ceremonies with this shimmering yellow navaratan ring embellished with gemstones.
For More Jewellery Designs Call (or) Whats App@ +91-7093324141
Vist Site For More Jewellery Collection at www.krishnajewellers.com (or) visit our store Krishna Jewellers Pearls & Gems at Jubilee Hills, Hyderabad and for more details Contact Us @ +91-7093324141.