In today's world, artificial and imitation jewellery is taking over the fashion industry. However, the roots are still intact because the charm of traditional jewellery can never be replaced. Traditional jewellery enhances the feminity in a woman. When you want to look full, attractive and elegant for a function or festival, traditional jewellery brings your outfit together. Here is the new traditional jewellery you should check out to stand out in your arena:
1. Pearls Corals Gold Necklace Set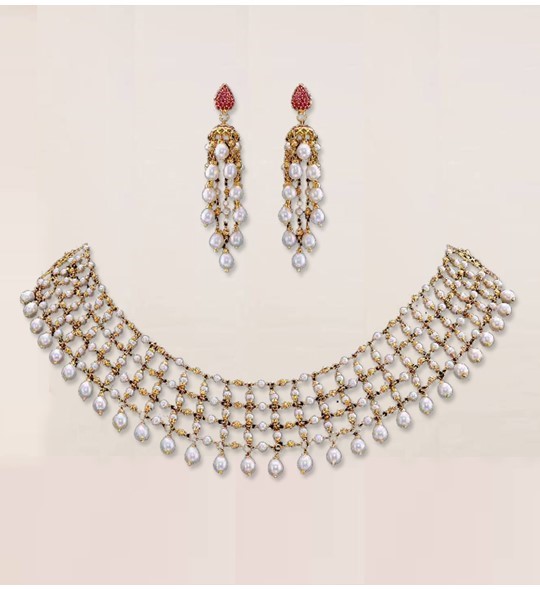 This pretty necklace layered in pearls and plastered to the yellow gold adds a luxurious and classy style to your outfit. The colour combination of gold and white in pearls makes your neck look slender and sleek. This neckpiece also comes with the earrings embedded with corals and pearls. Try this piece out if you want to have a new traditional jewellery collection in your wardrobe.
2. Pearls Gold Kasu Necklace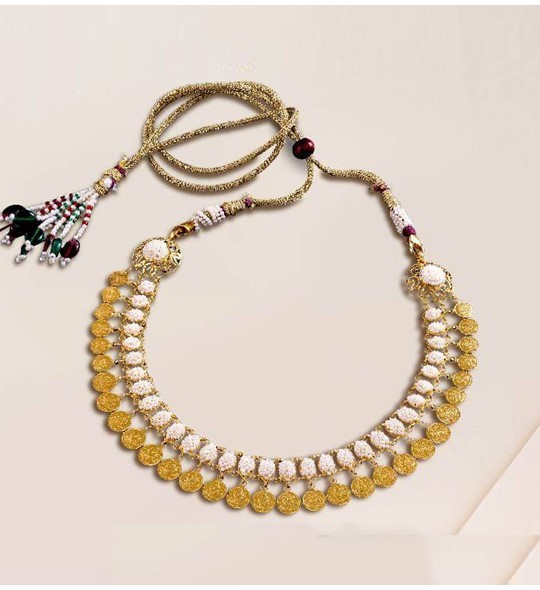 This incredibly crafted necklace with pearls bunched on its inner edges and Lakshmi gold coins hung to these pearls give a sophisticated look to any woman. It is one of the grander and delicate pieces in women's traditional jewellery.
3. Kempu Kundan Pearl Necklace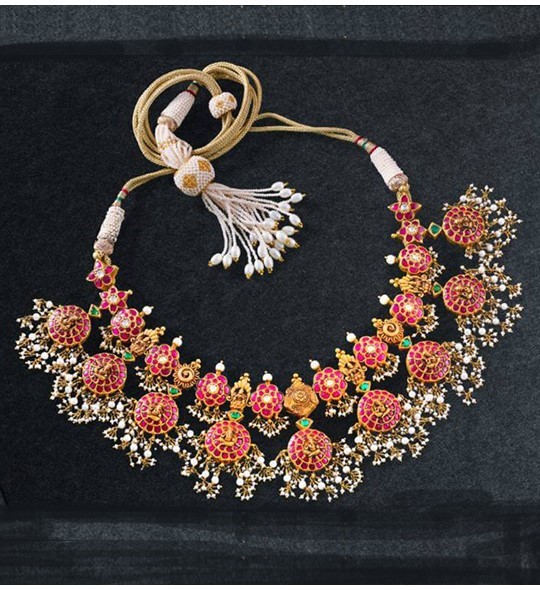 This royal necklace in gold embedded with rubies and freshwater pearls, highlighted with emeralds here and there is a must-have for any woman in her traditional jewellery sets. This flower-themed necklace in different colours adds colour to you and your outfit immediately.
4. Diamond Gold Bangles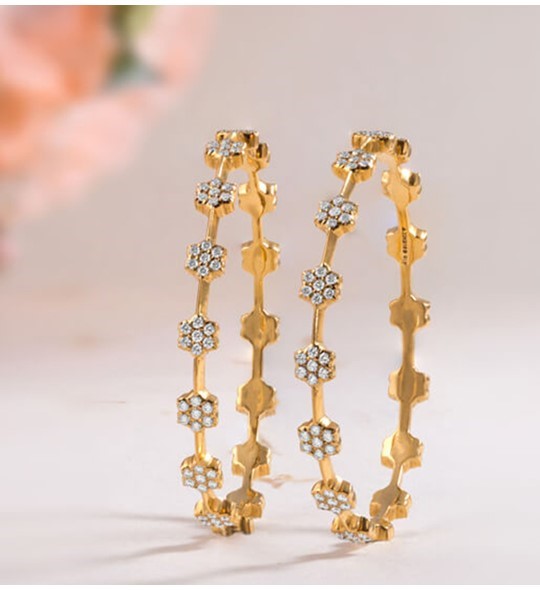 These bangles in the flower-themed diamonds laying on a string of gold intensify your traditional look. If you are looking for a sheen and polished way to present yourself, check these stunning bangles out.
5. Diamond Stylish Solitaire Gold Ring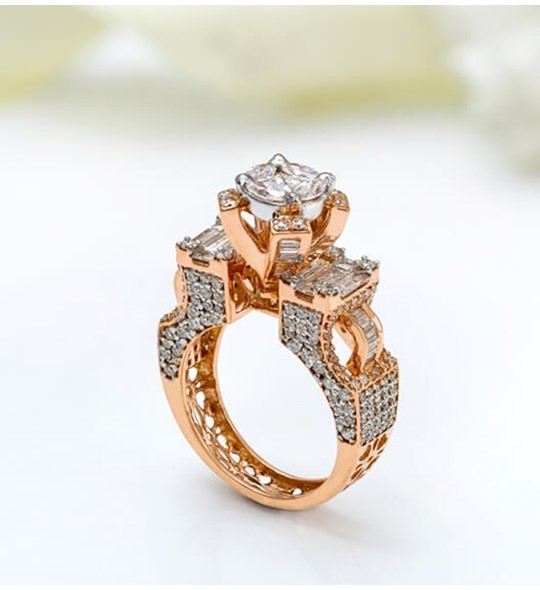 Who would not want a solitaire ring proposal? From ancient times, it is a tradition in faiths of few people to wear a solitaire in their wedding. This new design of the solitaire diamond ring in rose gold and other finely cut diamonds on either side is perfect for bringing out the diva in you.
6. Uncut Diamond Pearls, Gold Earrings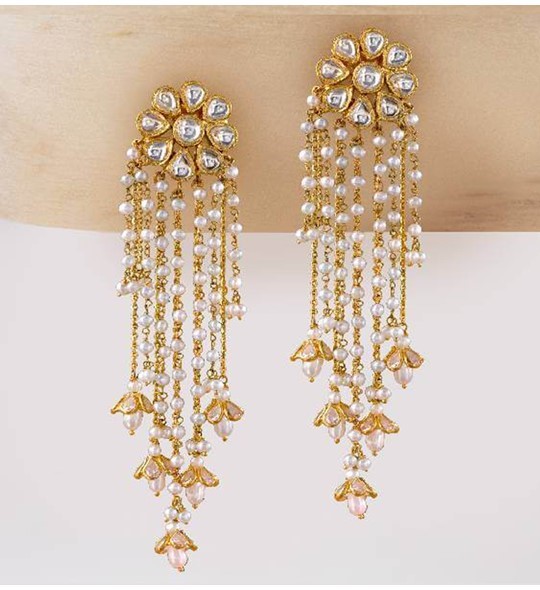 Uncut diamonds on your ears can add a tinge of charm to your face. These uncut diamond studs with the pearls dangling in different strands in gold details are perfect earrings to have in your traditional jewellery collection. 
For More Jewellery Designs Call (or) Whats App@ +91-7093324141
https://www.krishnajewellers.com
Vist Site For More Jewellery Collection at www.krishnajewellers.com (or) visit our store Krishna Jewellers Pearls & Gems at Jubilee Hills, Hyderabad and for more details Contact Us @ +91-7093324141.