Are you attending a housewarming or any special occasion soon?  If so, you are bringing a gift – something that you want to be the centre of attention and attraction.  With regards to this, nothing can beat the silver tableware.  Krishna Jewellers Pearls and Gems have a grand collection of these items in exclusive designs that you can be proud to gift.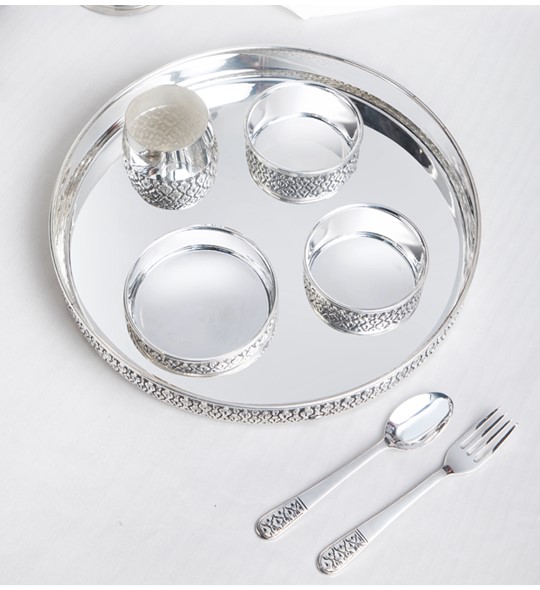 Silver flatware, or tableware, can be any of the following items made of silver – serving dishes, eating utensils such as spoon, forks, knives, plates and other items used for serving food on the table, and eating. There are also silver tableware that can be great when used as a decoration and for placing in your pooja room.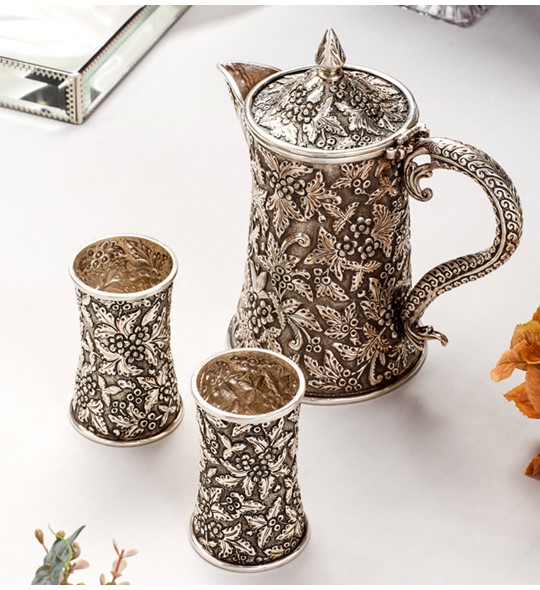 Good cutlery is often made from sterling silver, which has the advantage over other metals of being safe to use, because it is less chemically reactive.
Also, silver is a safe metal, with its antiseptic properties. This metal kills germs, fungi and bacteria. Using these silver eating utensils will not kill you, as it is has a lower level of toxicity, compared to other metals.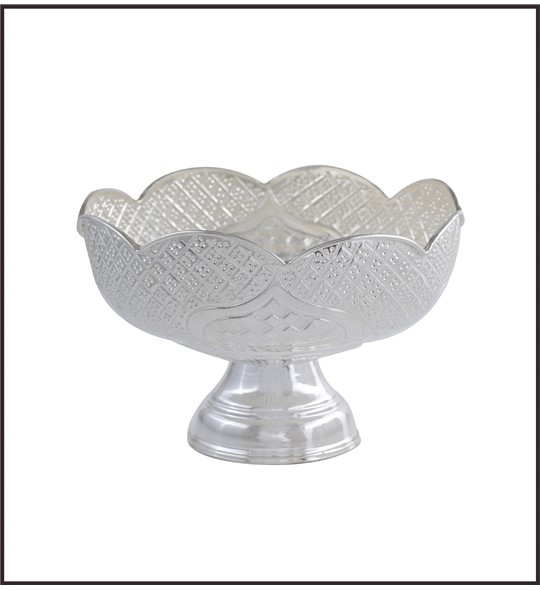 Check out our pure silver tableware collections at our store in Hyderabad for the best in custom design, handmade pieces etc. You can use as an addition to your puja room, where you can offer sugar, milk, or dry fruit during the worship ceremony. You can gift these also during festivals like Navarthi, Ganesh Chaturthi, and Diwali. All our silver items are intricately designed using the traditional Indian designing techniques.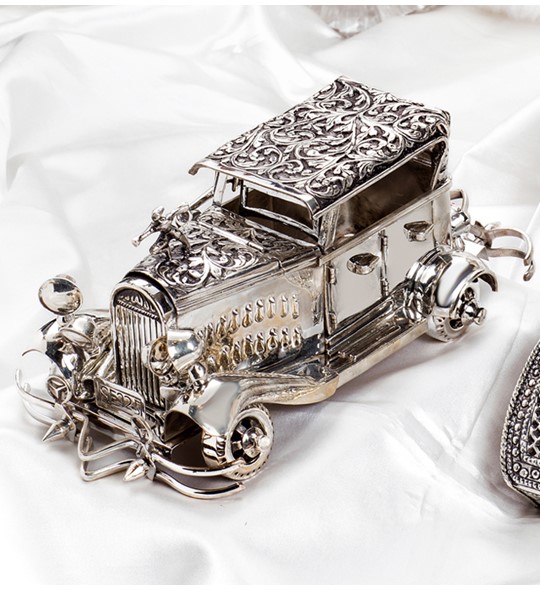 In our Krishna Jewellers Pearls and Gems store or on our online portal, you may find unique silver plates, some are designed like a tulip flower, and some like a flower with 8 petals. Some are shaped like a leaf. You can buy items with delicate enamel detailing, or just with a plain design also.
To view our other silver gift items, please call us at 91- 8499011111, or send us an email at customercare@krishnajewellers.com.