We have got your date night covered!!! With our stone necklace designs, you can accentuate every outfit for your big night. From diamonds to semi-precious stones like rubies, emeralds and sapphires we have listed down our best picks. You can pair these stone necklace designs with both traditional and western outfits.
1.White Gold And Sapphire Necklace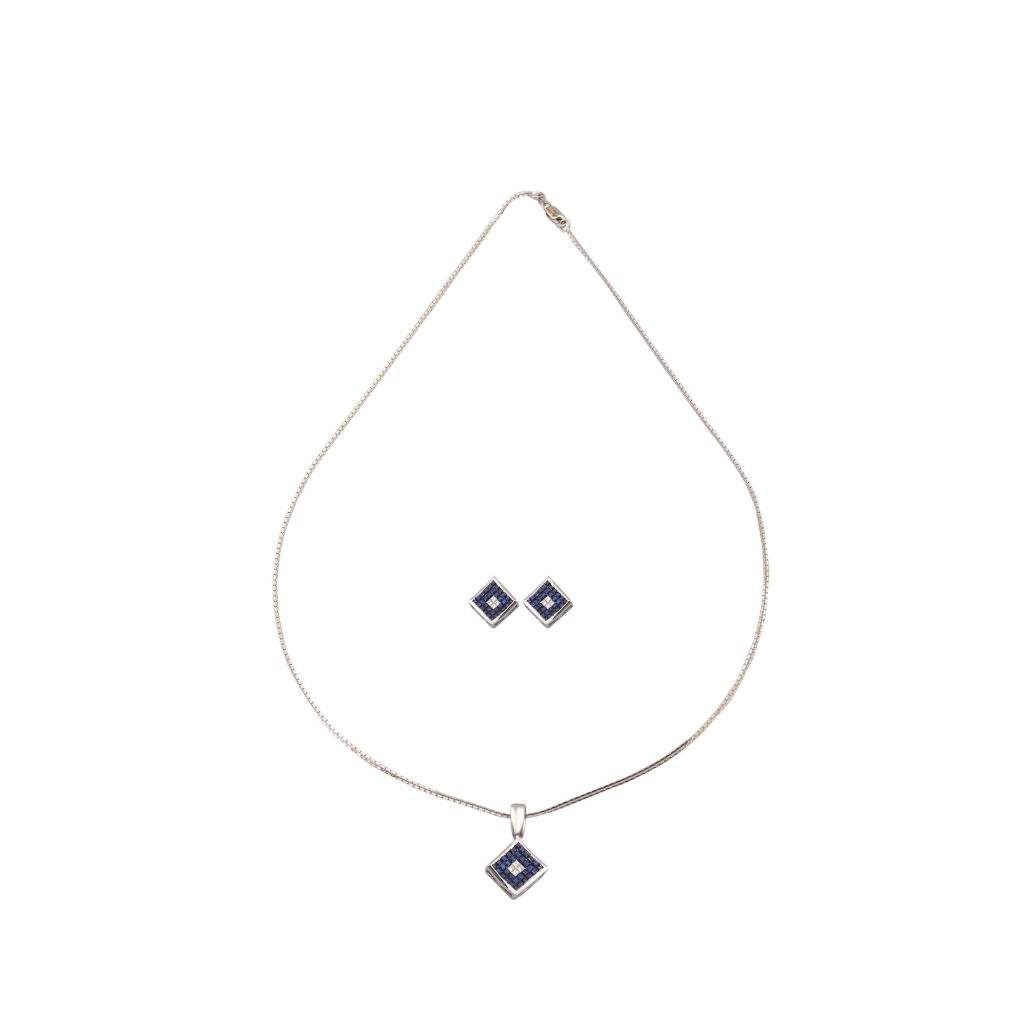 This delicate stone necklace design is an example of less is more. It is made with a shiny white gold chain that makes the dangling blue sapphire look glorious. The pendant is studded with blue sapphires surrounding the diamond in the middle. It can be matched with a sleek evening dress.
2. Emerald & Diamond Pendant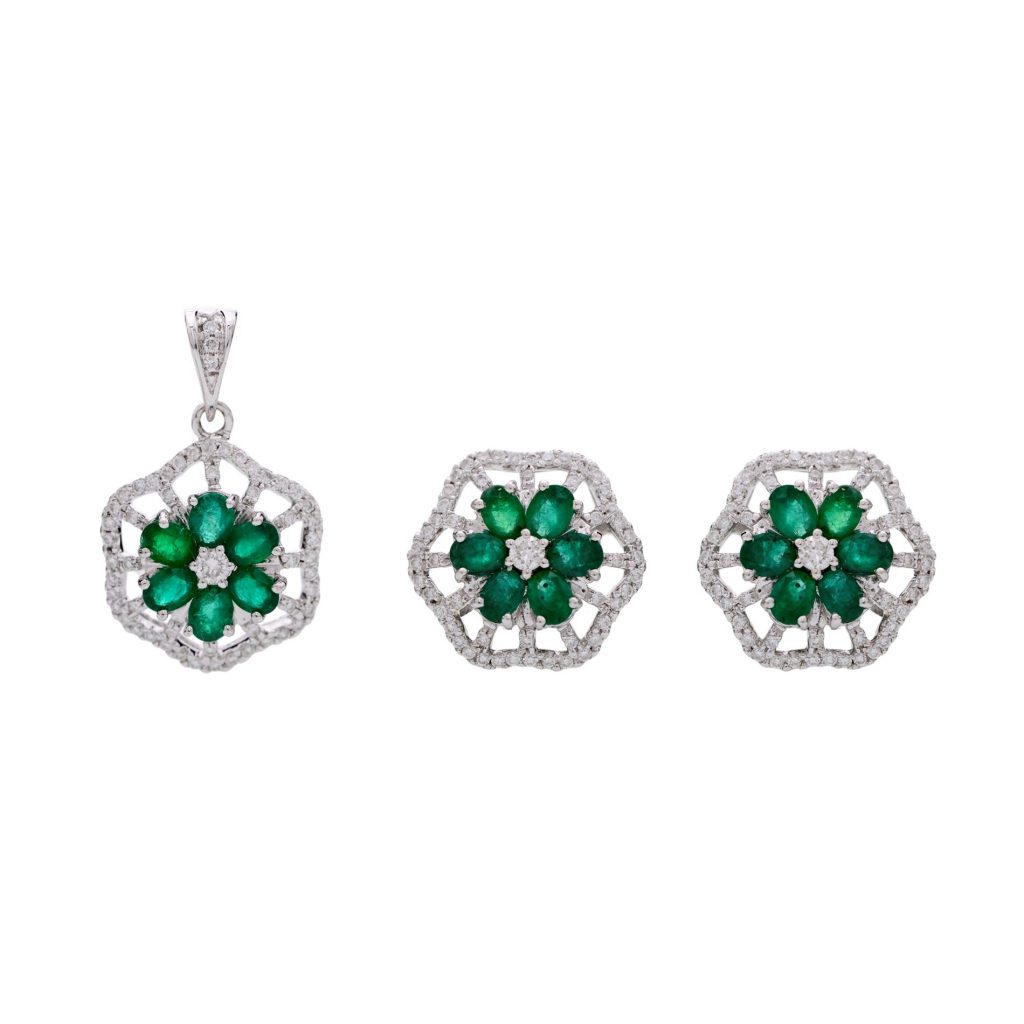 This pendant is a perfect combination of diamond and emerald that seems eternal. This is one of the best stone necklace designs and is made in a flower-shape. 18 dazzling emeralds are surrounded by precious diamonds to make this a perfect piece. 
3. Multi-Coloured Necklace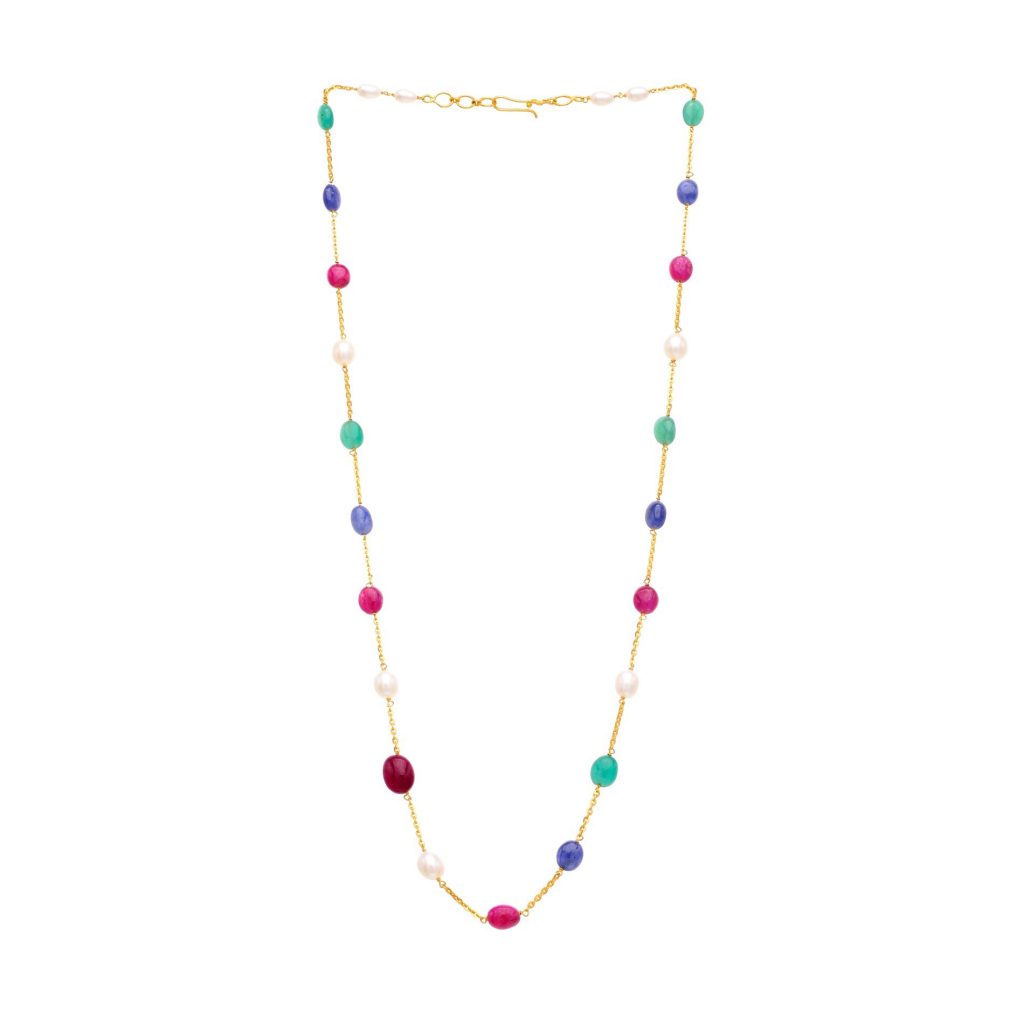 Wrapped around this gold chain, this stone necklace design is a perfect evening ornament. It is made up of pearls, ravishing emeralds and beautiful blue sapphires that highlight your passion for gemstones. You can wear this multicoloured chain with all kind of outfits.
4. Gold Chain With Topaz Pendant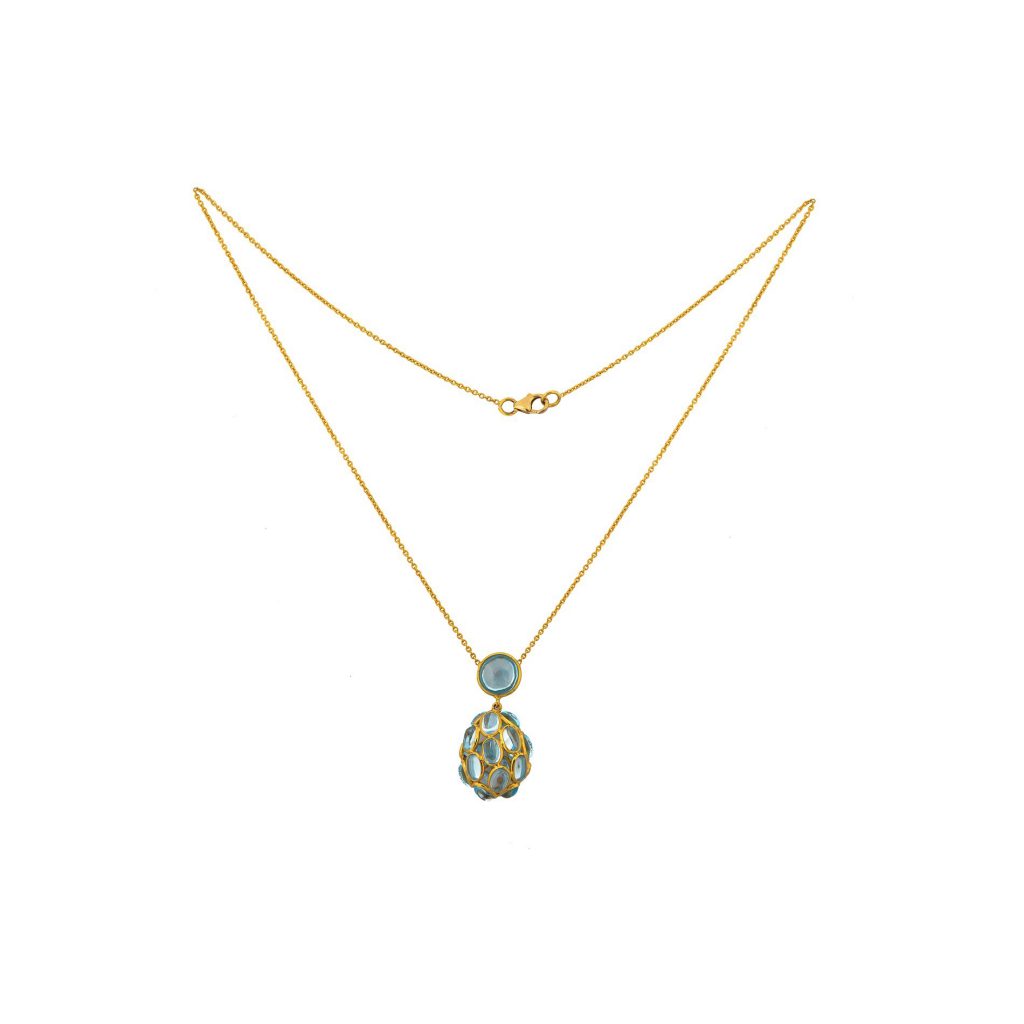 A right combination of sophistication and class, this one-piece topaz pendant redefines how simple can be fashionable. It is made up of a gold chain attaching a blue topaz pendant. The various shiny topazes make a round big dropping ball which creates a  stone necklace design that is elegant and unique.
5. Blue Sapphire  Pendant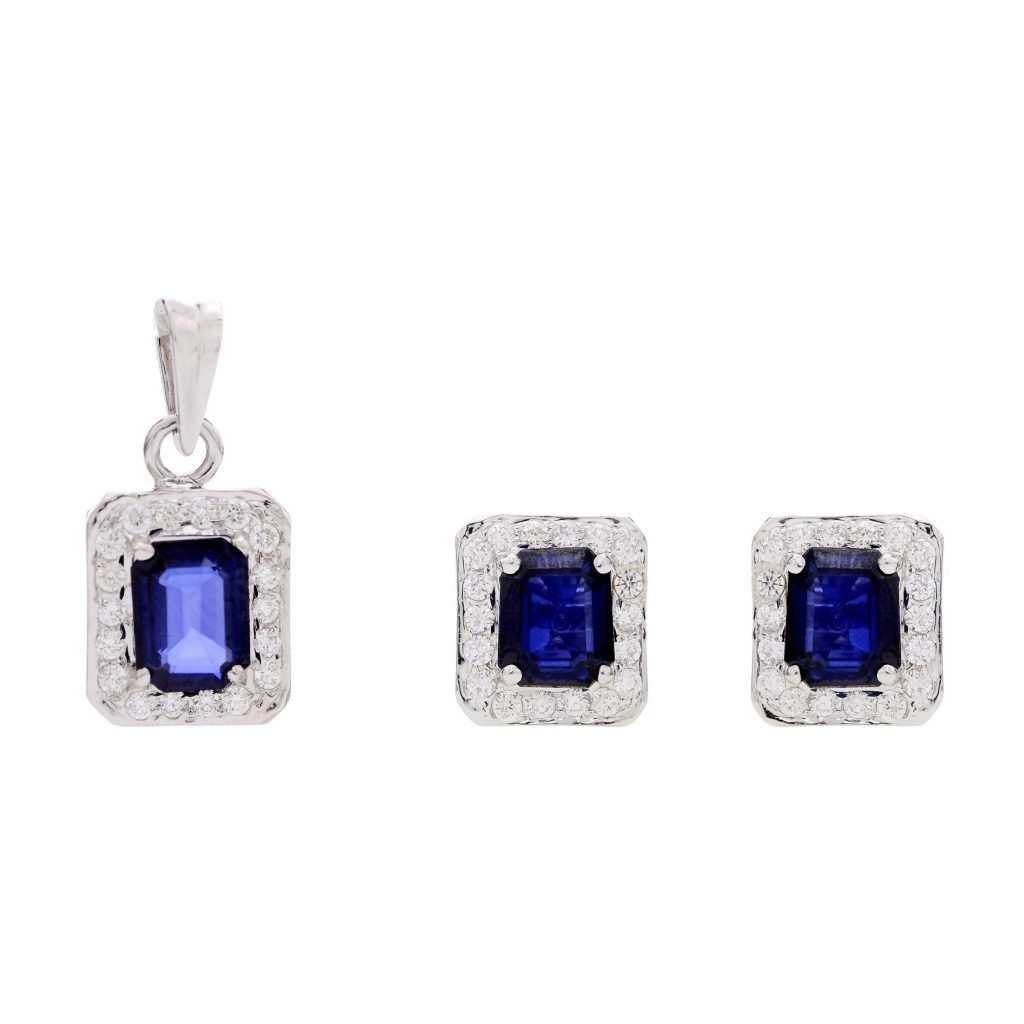 Three striking blue sapphires add beauty to this splendid pendant. A bunch of glamorous diamonds surround this pendant and make it look luxurious. You can pair this stone necklace design with your date night dress to make it look more formal and appealing.
6. Gold Ruby Pearl Chain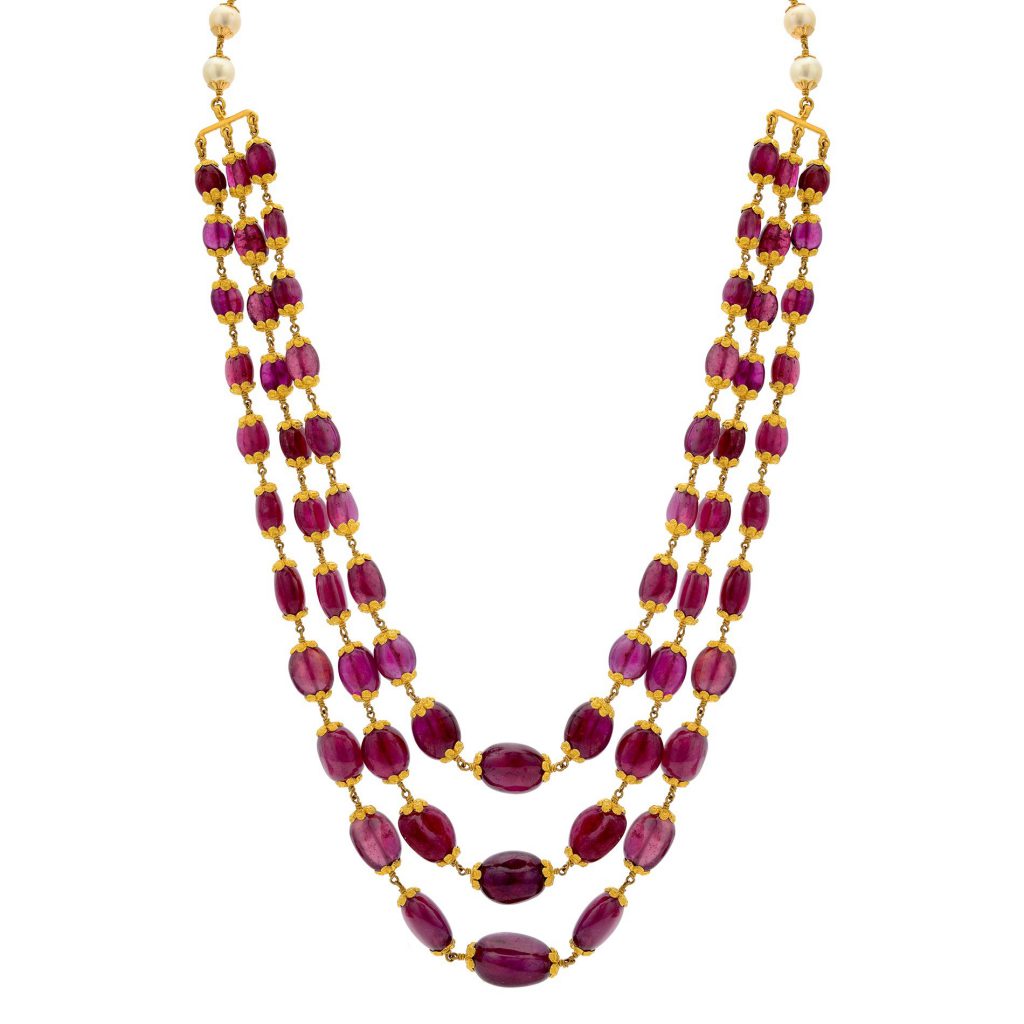 This multicoloured 3 layered chain is one of the most iconic stone necklace designs out there in the industry. Always charming, it is a mix of ruby bead chain with a single line of south sea pearl attached at the end. The dark pink rubies will add texture to all your date night looks.
7. Diamonds and Corals Necklace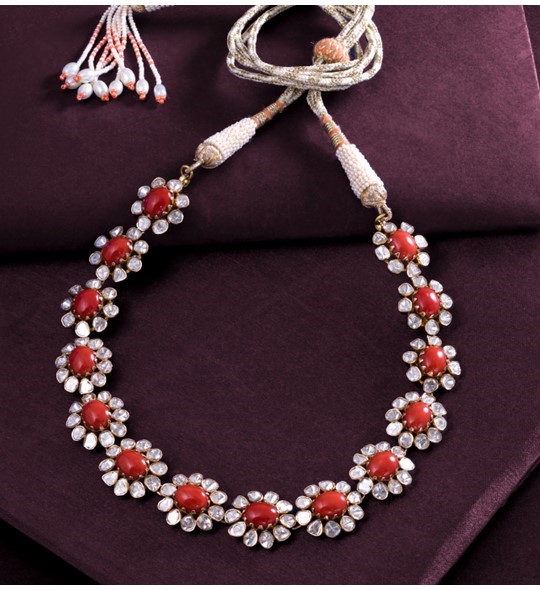 Designed for the glamorous urban women, this stone necklace design is handcrafted with flat diamonds and corals in yellow gold. It is a flower-themed necklace that will bring out the feminine goddess inside you. This is one of the most luxurious yet straightforward designs that you will ever adorn. 
For More Jewellery Designs Call (or) Whats App@ +91-7093324141
https://www.krishnajewellers.com
Vist Site For More Jewellery Collection at www.krishnajewellers.com (or) visit our store Krishna Jewellers Pearls & Gems at Jubilee Hills, Hyderabad and for more details Contact Us @ +91-7093324141.