Wedding Jewelry
After finding your ideal wedding dress, you now need a set of wedding jewelry to supplement and enhance your gorgeous outfit. A great collection of wedding jewelry offers you the option of adding a touch of personal beauty and style that is sure to make your walk down the aisle a memorable and glamorous one. Wedding jewelry is not only accessories you wear on your big day; they are also a piece of your personal style that, unlike your wedding dress, but you can also continue to wear even after your wedding day. Read on if you wish to make the most out of your special day with tips on choosing the best wedding jewelry for your outfit.
Necklaces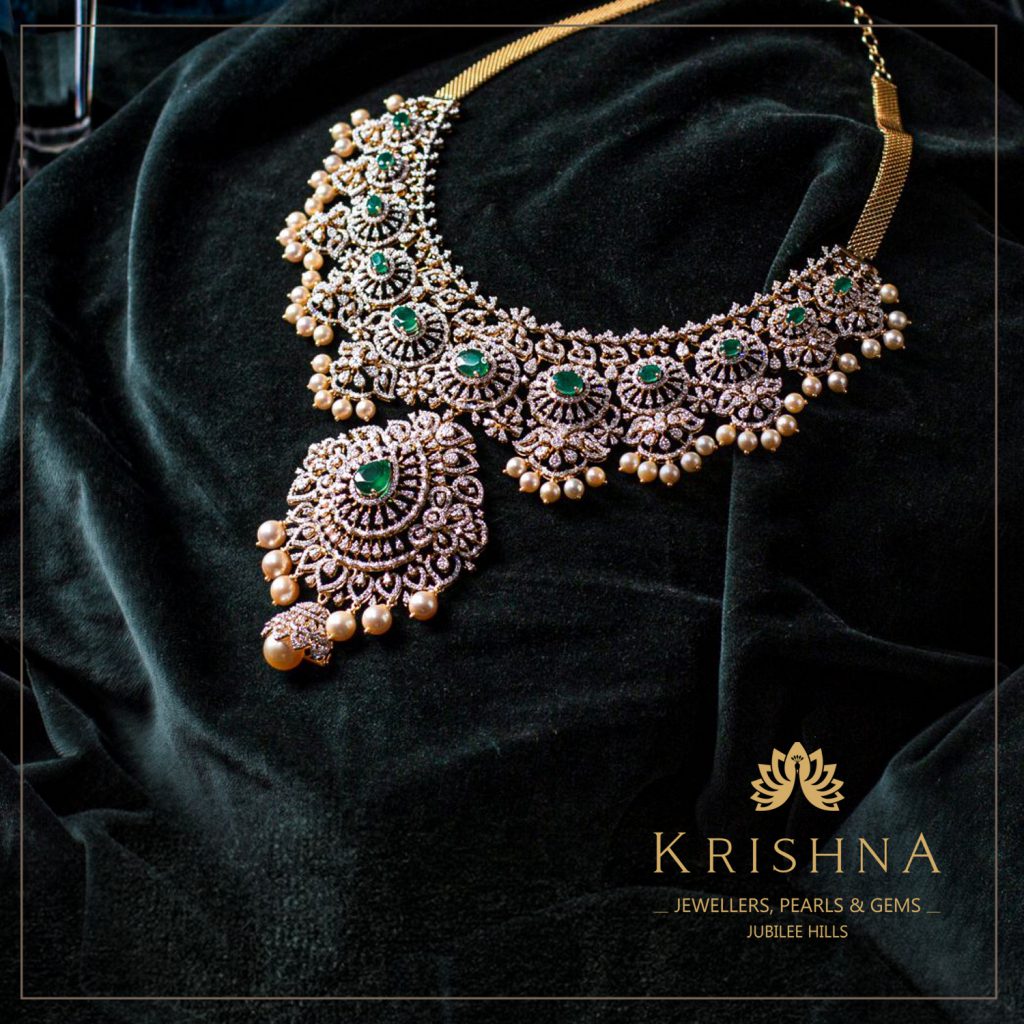 In choosing what necklace to wear for your wedding, you should consider the neckline style of your wedding dress. Pick a necklace that you will be comfortable with wearing and compliments your personal style. In terms of the neckline, the optimal necklines that can best match a necklace include square, low-scoop, v-neck, or strapless. V-necks tend to be the most common neckline style for wedding dresses and match well with classic gemstone or pearl pendants.
Earrings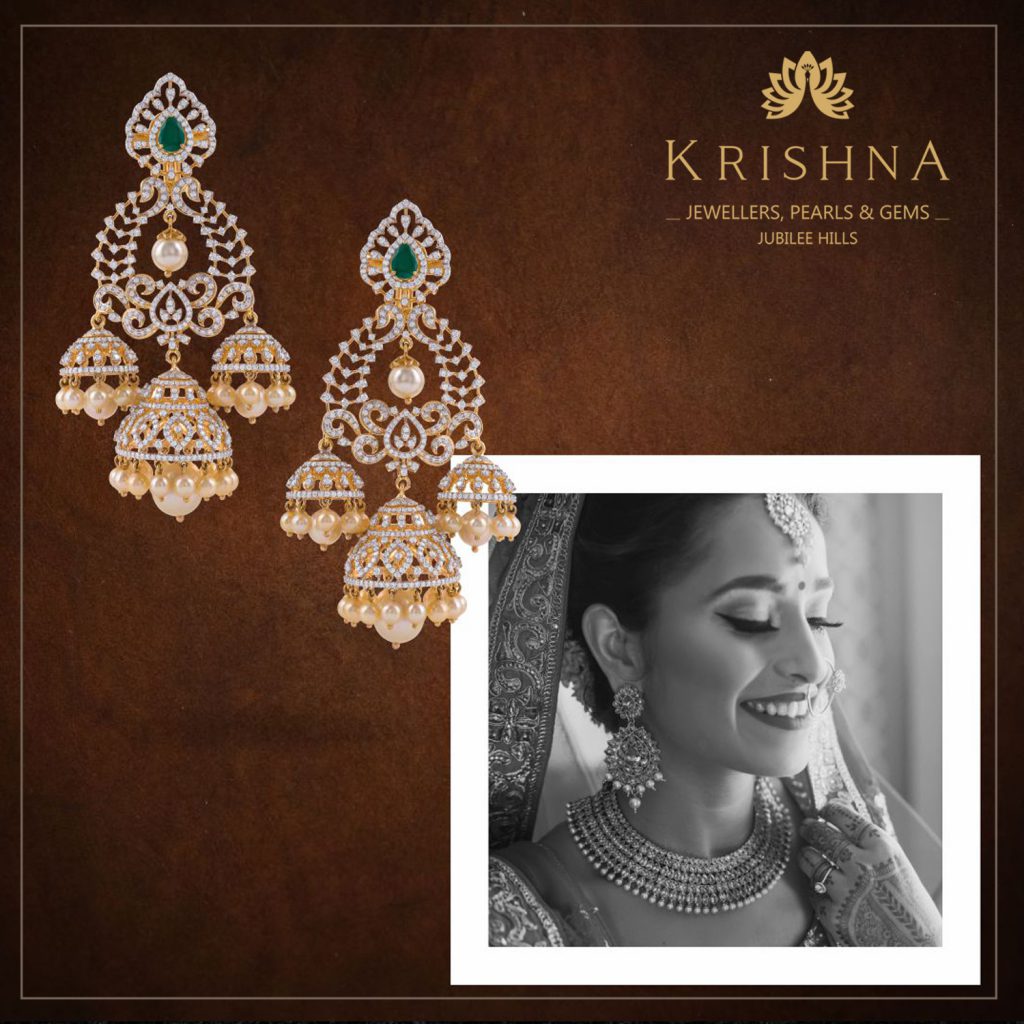 Contemporary wedding dresses typically encompass precise embroidery and can make the area around your neck appear complex with too much detail when combined with necklaces. Dresses such as these are ideal for styling and matching with a good pair of earrings. Earrings make it so that the details are much more spread out evenly throughout your overall appearance. A good pair of refined stud earrings are ideal if your dress features a bateau, Queen Anne, or sweetheart neckline. You can decide on a pair of gemstone studs if you want to add a flash of color. Pearl and diamond studs are also great options since they are classically elegant.
Bracelets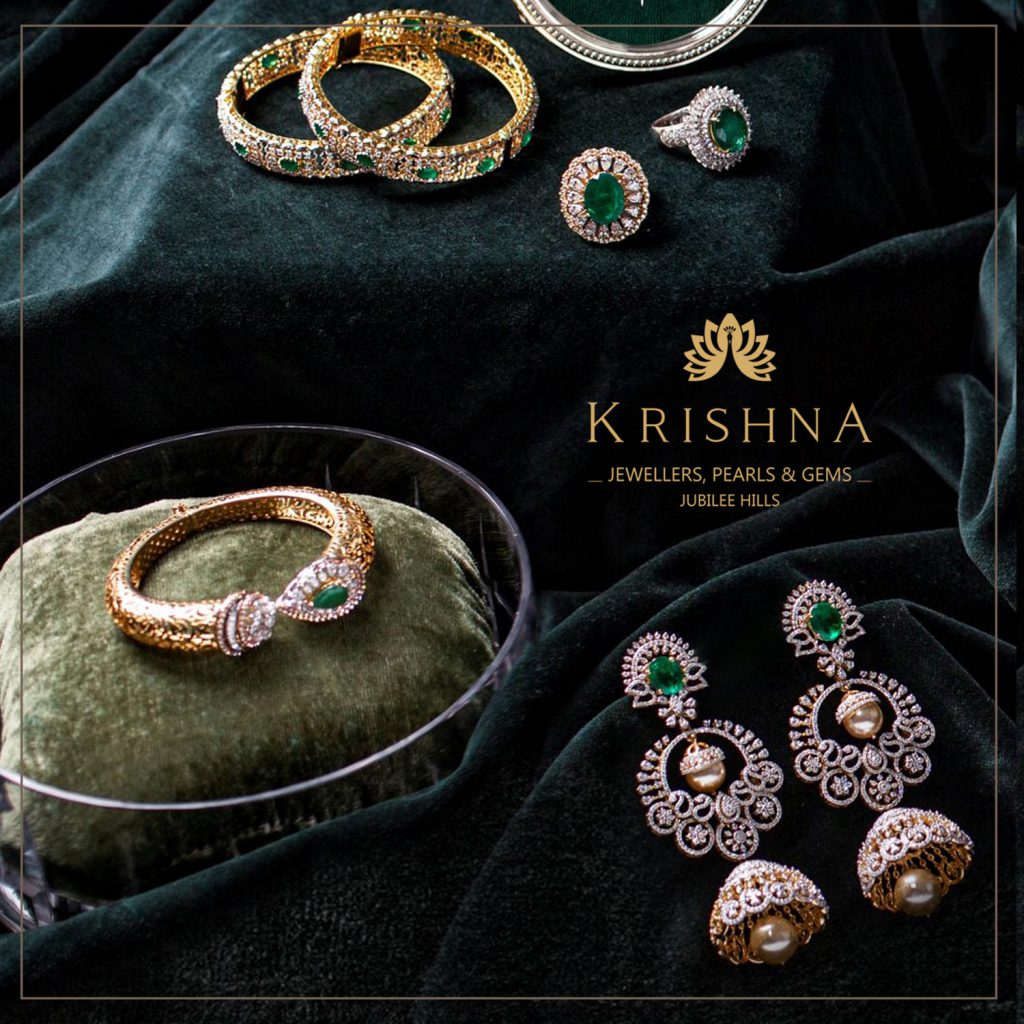 Bracelets are similar to earrings since they even out the details throughout your style and attire. The majority of wedding dresses also tend to feature sleeveless designs that make bracelets even more appealing wedding jewelry to wear on your special day. A velvety bangle bracelet can offer a refreshing amount of dazzle to your outfit and makes you appear more elegant and polished. Although bracelets are astounding when matched with sleeveless designs, they are not ideal to be worn with long-sleeved wedding dresses since they can overcomplicate your outfit with too much detail. Remember, less is more.
Rings as wedding jewelry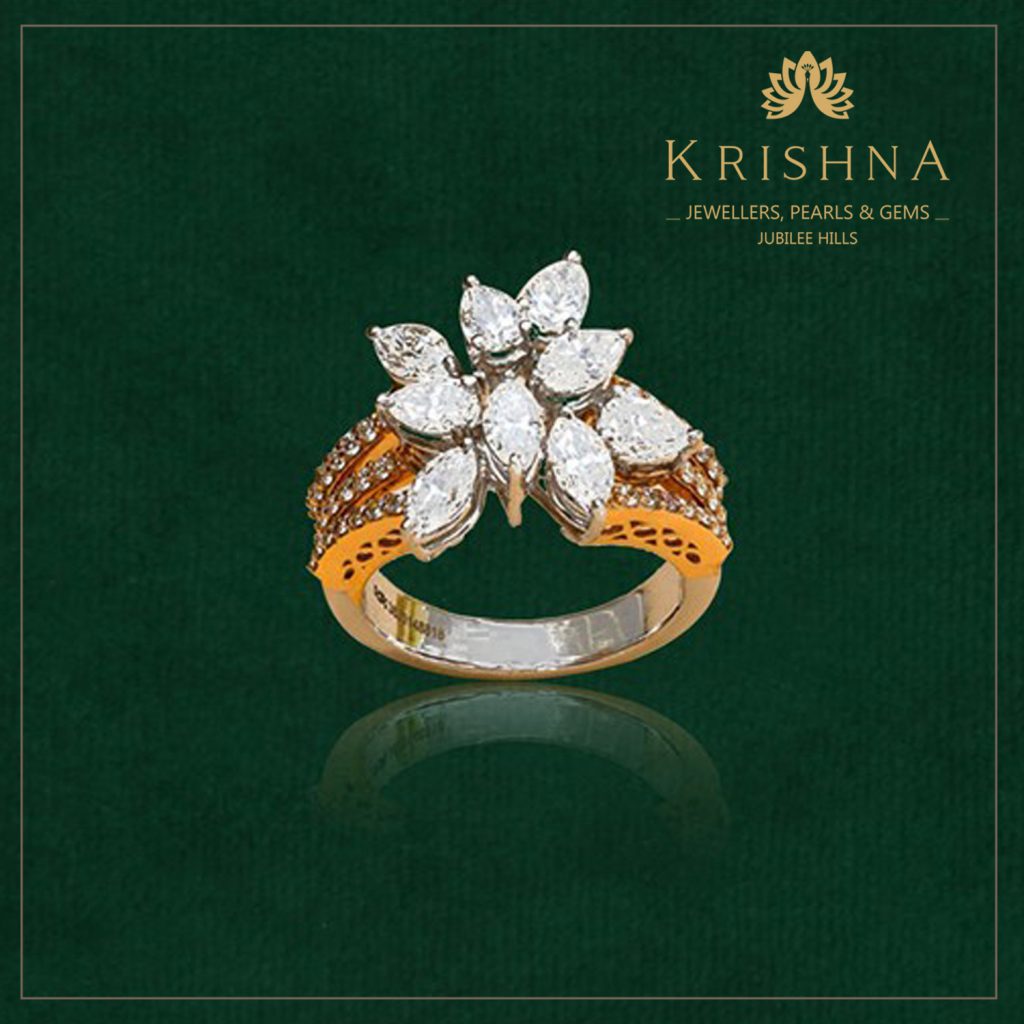 Just because a wedding ring is waiting for you to be worn does not mean you cannot wear a separate one as part of your wedding jewelry and outfit. The ring you decide to wear on your wedding day as wedding jewelry can be your beloved everyday ring accessory that you would love to walk down the aisle with. To maximize your style and personal beauty, try to utilize the color and design of your dress as a baseline for picking what jewelry you will decide on wearing. The colors must complement each other and can vary since some wedding dresses feature a subtle contrast in color shades that offer a clear signal of what hue color to match along with it.
Pearl Jewelry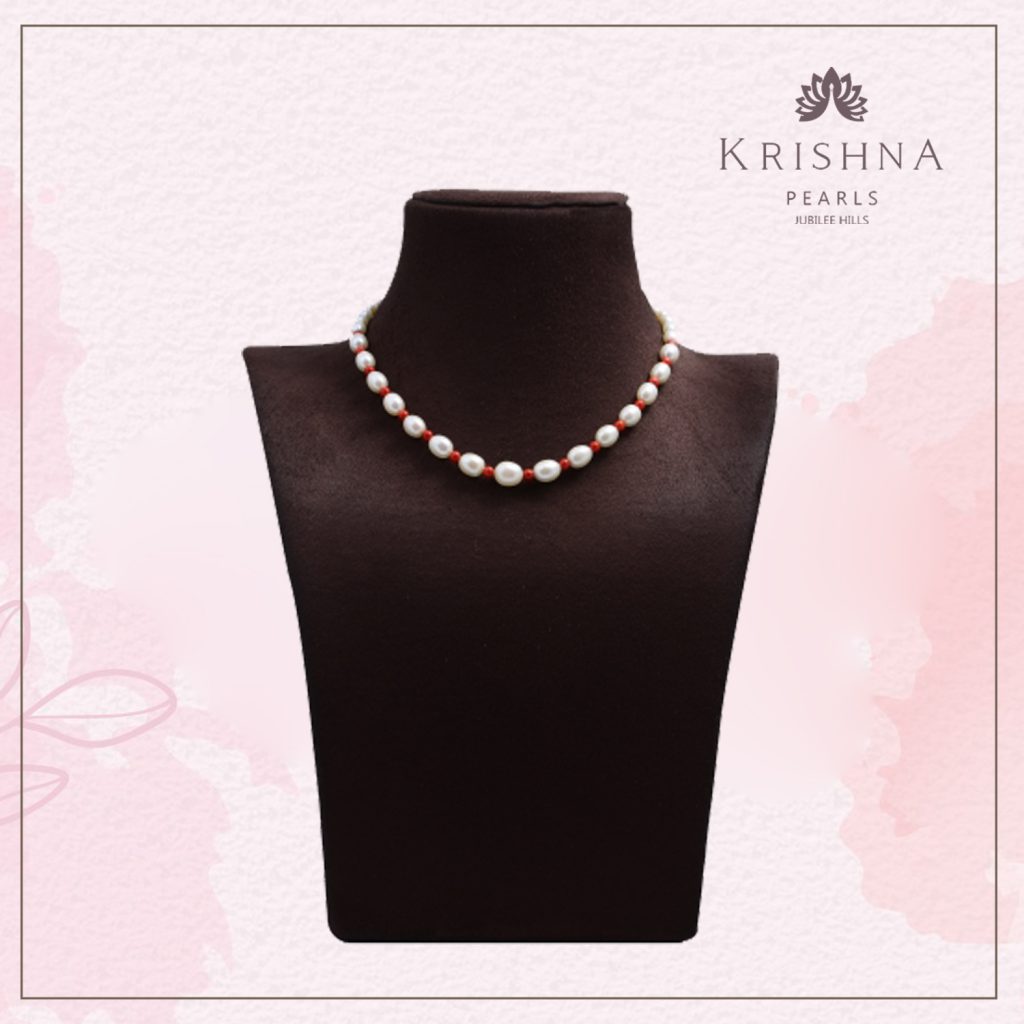 Pearl jewelry is ideal for wedding outfits due to its simple yet pure and elegant looks that are generally unrivaled compared to other gem types. The beauty of pearls is that they are classic and always stylish, especially when worn with a wedding outfit. Good pearl jewelry can further elevate your style and come in various colors and shapes, which ensures a pearl accessory out there that is suited for you.
Krishna Pearls
Krishna Jewelers Pearls & Gems is a highly regarded jeweler company known for its services that offer premium-grade pearls and gems at reliably reasonable quotations. Krishna Pearls have been designing and selling various jewelry patterns in the jewelry industry for 37. The years of experience and dedication have satisfied clients with excellent customer service for almost four decades. The jewelers at Krishna Pearls remain devoted to their core value and standards of morality to guarantee clients of many delightful memories and experiences through high-caliber services that offer a wide collection of varying and quality jewelry. Krishna jewellers have served and pleased numerous local and international clients over the years. Krishna Pearls can be reached through their customer service at [email protected].
Conclusion
Although a wedding dress is already enchantingly beautiful on its own, a good collection of wedding jewelry is guaranteed to elevate your level of style and personal beauty. Wedding jewelry offers a great selection of accessories that can add detail to your wedding outfit but must not be overdone since it can easily make your appearance look too busy and overly complicated. Knowing that you should consider neckline style, sleeves features, and wedding dress shade color in selecting wedding jewelry, you are on your way to making the most out of your wedding day.
Follow & Subscribe The Latest Wedding Jewellery Collection 2021
► Like & Follow Facebook – https://bit.ly/3tUIb7y
► Follow Instagram – https://bit.ly/3tVPWKh
► Follow Youtube – https://bit.ly/3wiZ7Gl
► Shop online : https://www.krishnapearls.com/
► Visit Website: http://www.krishnajewellers.com
For More Wedding Jewellery Designs Call (or) Whats App@ +91-6303718441
Visit our store Krishna Jewellers Pearls & Gems at Jubilee Hills, Hyderabad and for more details Contact Us @ +91-6303718441.