Jewelry is a time capsule. It has the potential to catch current jewelry patterns or be passed on over the years. If you choose conventional or modern jewelry, the spring/summer jewelry trends of 2021 are bound to make some heads turn. Continue reading to find out which styles you'll like to wear in the spring but can get right now.
Get ready to shine this season in a gorgeous and elegant diamond necklace, earring, or bracelet set. Diamond jewelry will always make a statement whether you match it with your outfit or wear it alone. Here are some of this season's top trends including how to mix and match.
TOP TRENDS
Diamond Earrings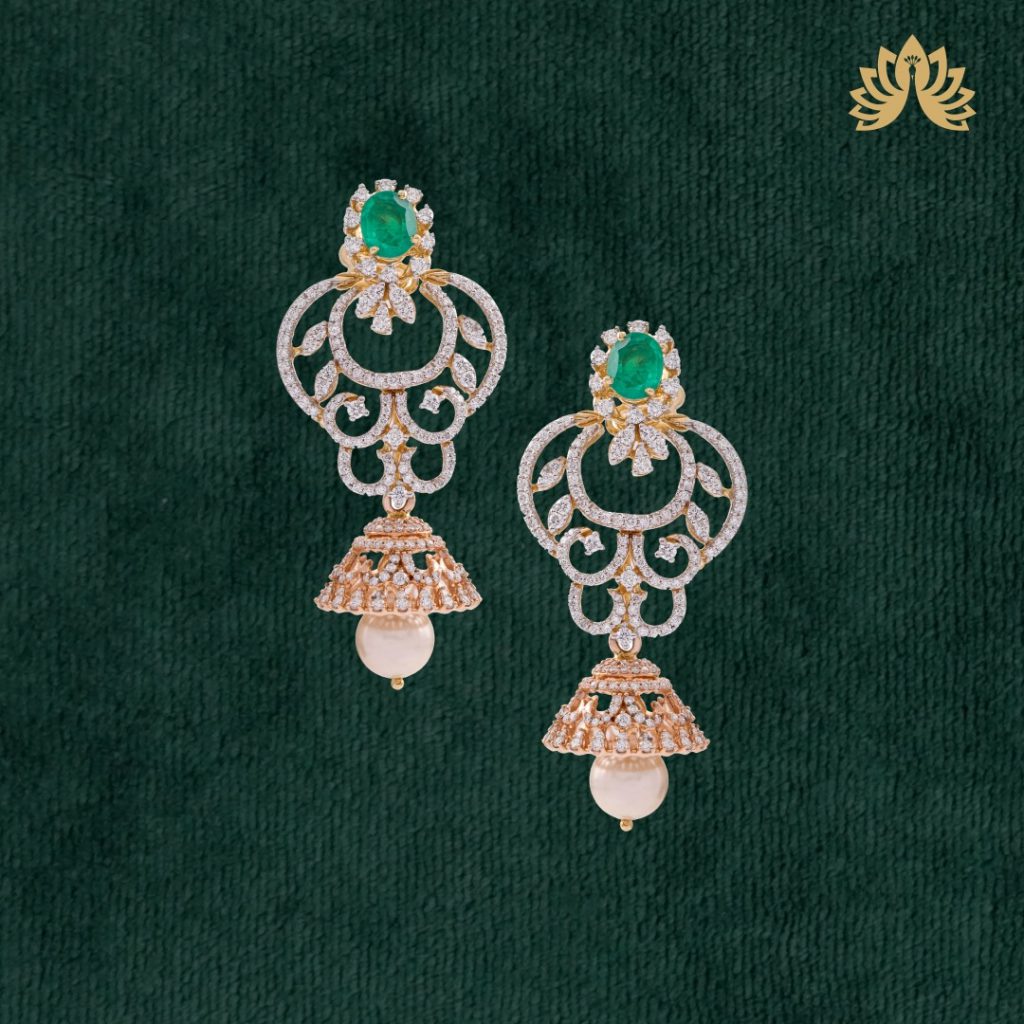 Brilliantly cut diamonds give off a glow to the earlobe. The diamond is held in place by clear bristles, allowing everyone in the space to enjoy the stone's fire and magnificence without the need for additional gemstones or metals to detract from the diamond's delicate beauty.
Diamond Pendant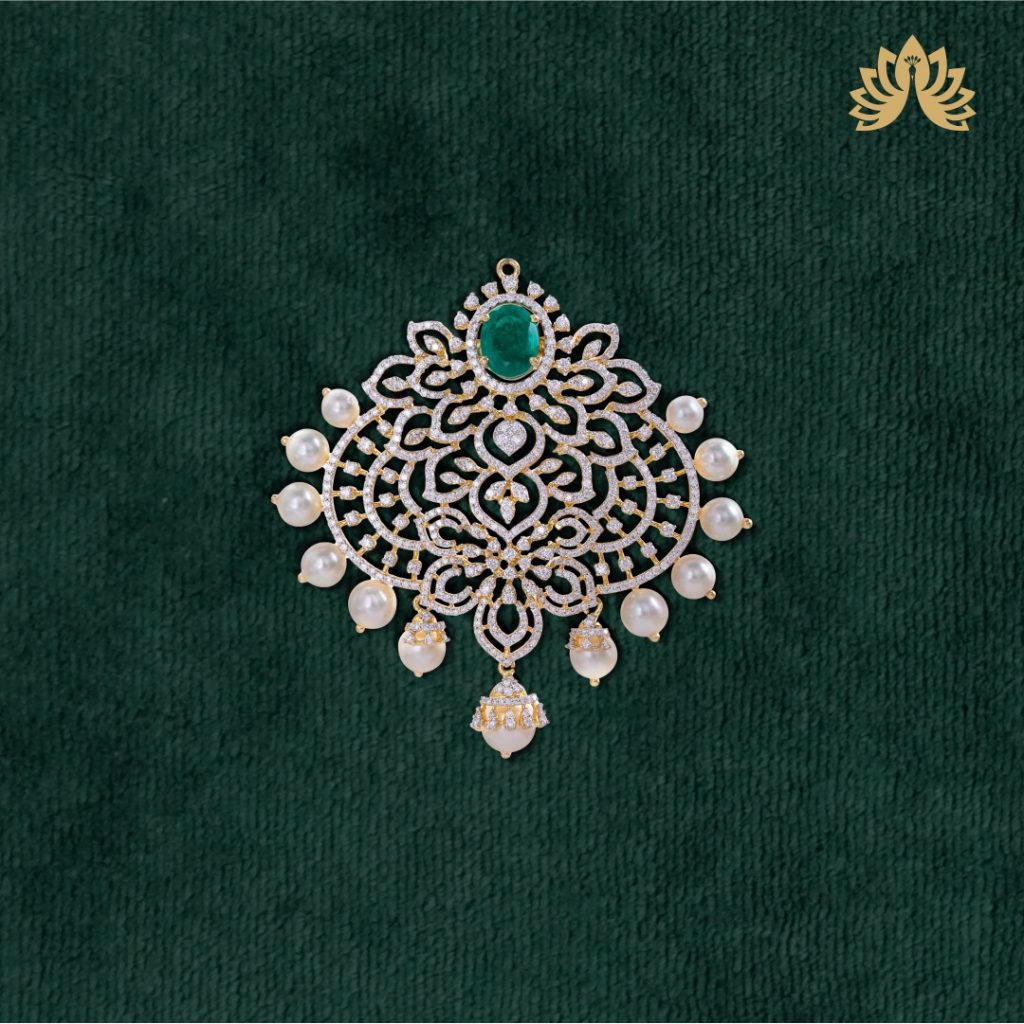 A diamond pendant is a romantic piece of jewellery that can easily be worn every day. A dazzling diamond is encrusted into the centre of this pendant, accenting the chain on which it hangs. Designed to complement any outfit and inspire a sense of elegance, it can be worn with almost anything.
Diamond Chokers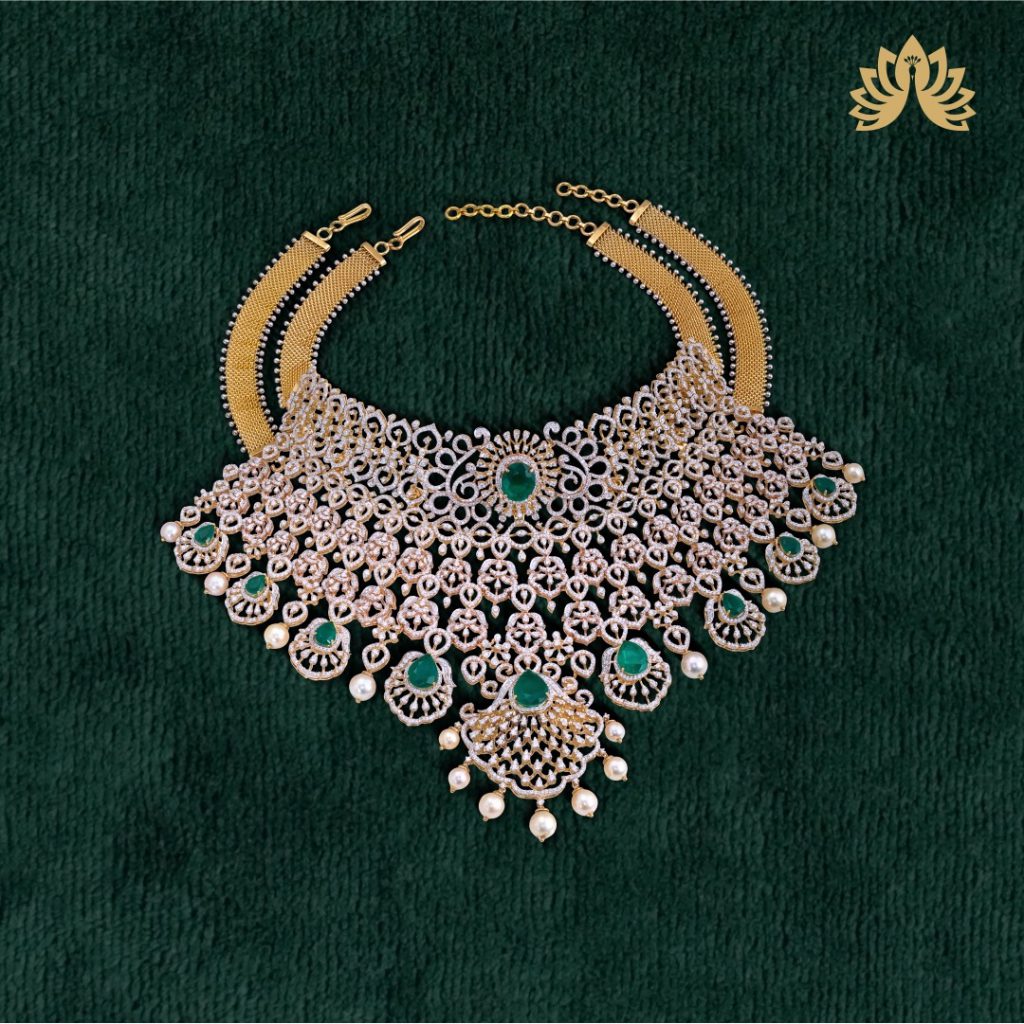 The 4Cs of diamonds are cut, color, clarity and carat weight. When buying diamond choker, knowing whether a diamond is cut to the highest quality is very important. Carat is the term used to describe how much a diamond weighs. Cut refers to how well a rough stone was cut/polished into its final shape. Clarity refers to how clear the stone is. A diamond choker with exceedingly high clarity levels may be too perfect for its own good. The design and style of a diamond can sometimes create internal stress fractures in a polished finish that you often cannot see with the naked eye.
Diamond Ring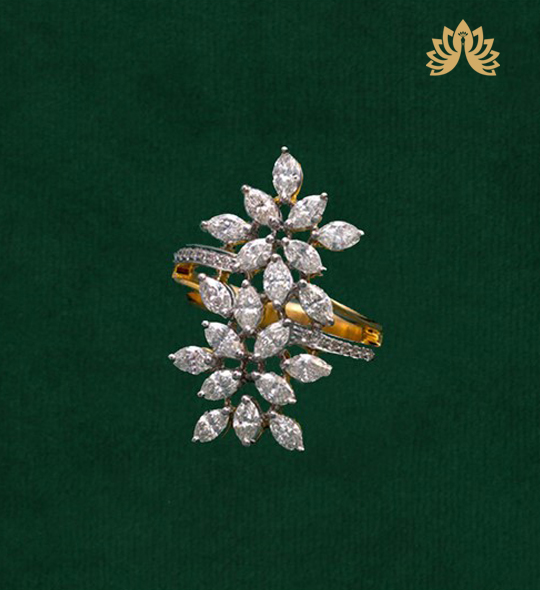 If you're looking for a unique and beautiful way to show your love, a diamond ring may be the perfect gift. Choosing a ring can seem like a daunting task, especially if it will be given as a gift to someone who means the world to you. Picking diamonds as your main material choice is a no-brainer.
CONCLUSION
The allure surrounding diamonds is universal, perhaps because of the unique way in which this gemstones lighting capacity is expressed with no two diamonds being exactly alike. Diamonds are a girl's best friend and will forever remain so. As such, there is an abundance of reasons why a woman should buy diamond jewelry. Get customized recommendations for the right products for you, and find out how to shop smart from a top jeweler.
For 37 years, Krishna Pearls has specialized in diamond jewellery trends. They've spent the past three decades making people happy and building memories. While being a major player in the jewelry industry, they maintain a humble attitude when it comes to their core values of confidence and excellent customer support. Since they have been dealing with both Indian and international buyers, their in-house designers will accurately quote the clients. Customers can contact them via email at [email protected].
Follow & Subscribe The Latest Diamond Trends in 2021
► Like & Follow Facebook – https://bit.ly/3tUIb7y
► Follow Instagram – https://bit.ly/3tVPWKh
► Follow Youtube – https://bit.ly/3wiZ7Gl
► Shop online : https://www.krishnapearls.com/ ► Visit Website: http://www.krishnajewellers.com
For More Wedding Jewellery Designs Call (or) Whats App@ +91-6303718441
Visit our store Krishna Jewellers Pearls & Gems at Jubilee Hills, Hyderabad and for more details Contact Us @ +91-6303718441.