Are you looking for some remarkable Haldi jewellery to team up with your Haldi outfit? Check out these fantastic pieces that will make heads turn the minute you step into the room.
1. Burmese Ruby Choker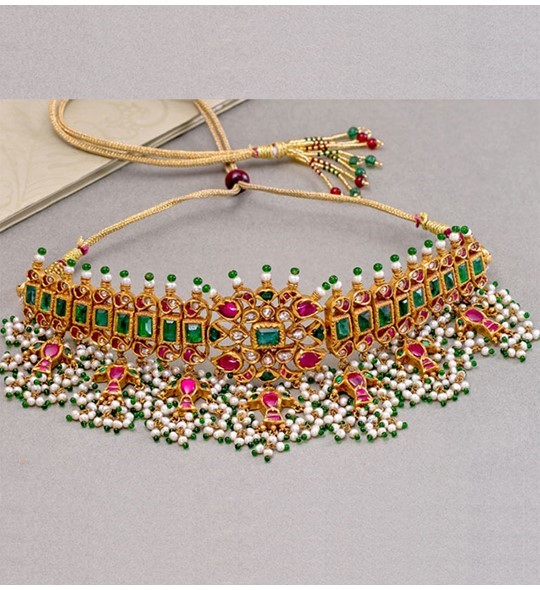 Flaunt this mesmerising Burmese ruby choker necklace made using beautiful traditional motifs, pearls, and emeralds. Embedded in yellow gold, this sparkling Haldi jewellery is sure to be the star of your haldi function look.
2. Emerald Rose Pearls Choker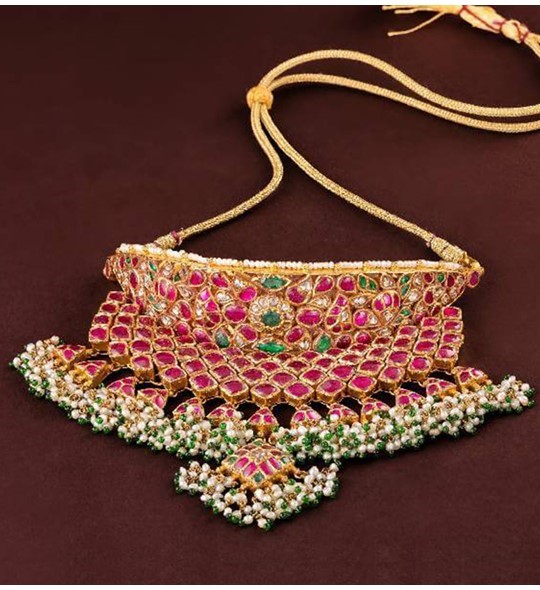 Go ahead and add a spark to your Haldi outfit with this spectacular rose cut polki choker necklace intricately crafted in emeralds, rubies, kaka moti, and uncut diamonds. This Haldi jewellery is one of the best you could get!
3. Kundan Emerald Earrings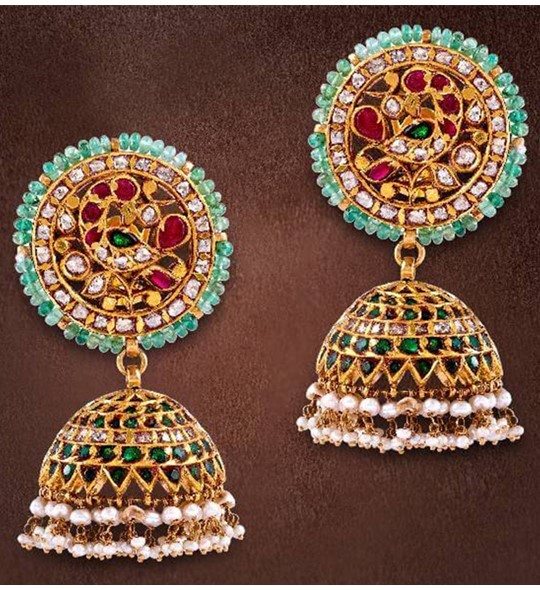 No traditional outfit would be complete without a pair of gorgeous earrings, right? Take a look at this fabulous pair of kundan emerald jhumkas that's inspired by lovely peacock designs and embellished in yellow gold. These pretty jhumkas are brought to life using emeralds, uncut diamonds, rubies, and pearls. Get these for your Haldi jewellery collection today!
4. Kundan Ruby Pearls Earrings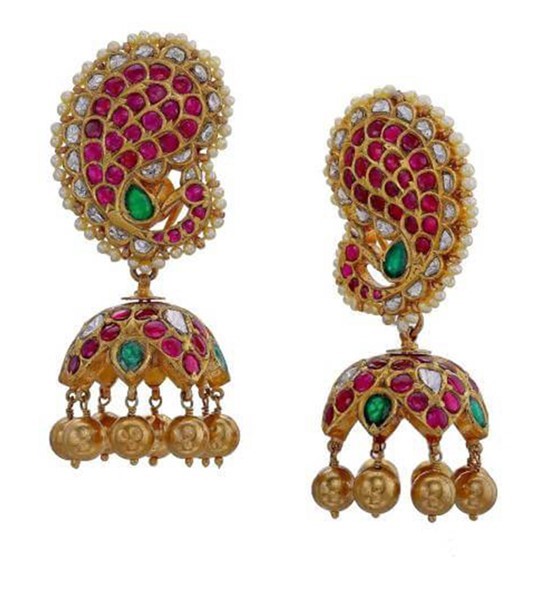 Put Your Best Aesthetic forward for your Haldi Celebration with these amazing pair of kundan earrings made using yellow gold. Handcrafted in emeralds, pearls, and rubies, this Haldi jewellery is sure to enhance your aesthetic appeal.
5. Ruby and Polki Bangle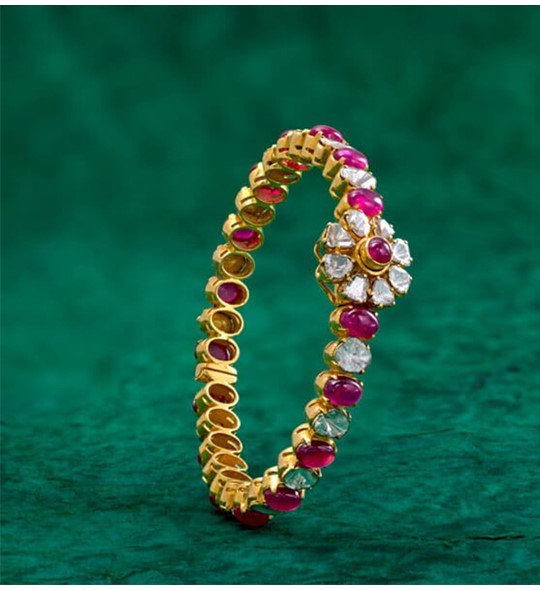 Dance around for your Haldi celebration and show off your Haldi jewellery styled with the ruby and polki kundan bangle that's elegant and fabulous. This bangle is skillfully crafted using yellow gold and studded with all things beautiful to sparkle up your Haldi outfit right away!
6. Emerald and Polki Bangle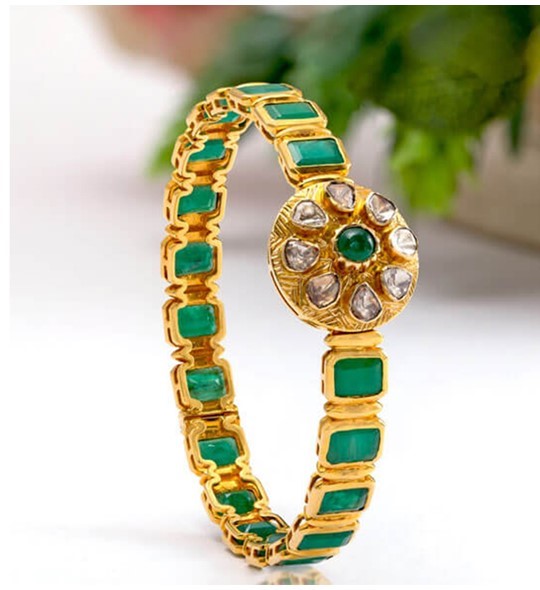 Brighten up your ethnic Haldi attire, with these graceful emerald and polki kundan bangles that are made especially for the day. Crafted in yellow gold, this impressive Haldi jewellery piece is made using polkis and emeralds to bring out your charm in the best possible way!
Shine like a star at all your wedding functions with these fabulous Haldi jewellery bridal designs. Get your Haldi jewellery design today!
For More Jewellery Designs Call (or) Whats App@ +91-7093324141
https://www.krishnajewellers.com
Vist Site For More Jewellery Collection at www.krishnajewellers.com (or) visit our store Krishna Jewellers Pearls & Gems at Jubilee Hills, Hyderabad and for more details Contact Us @ +91-7093324141.