These Emerald and Diamond Earrings Will Remain Classics in Your Jewellery Collection
Jewellery styles are probably the most timeless trends that stay with us forever. It gets stronger when you are an earring-maniac who adores every single detail of your ornament. You can be a modern woman and still fancy that grand jhumka from your grandma's wardrobe. It's totally relatable! So, to save you from going wardrobe-hunting, here's a list of emerald and diamond earrings that are perfect for the sassy-yet-classy lady in you.
Top 5 Timeless Picks for Emerald and Diamond Earrings:
The Shimmery Finesse with Minuscule Diamonds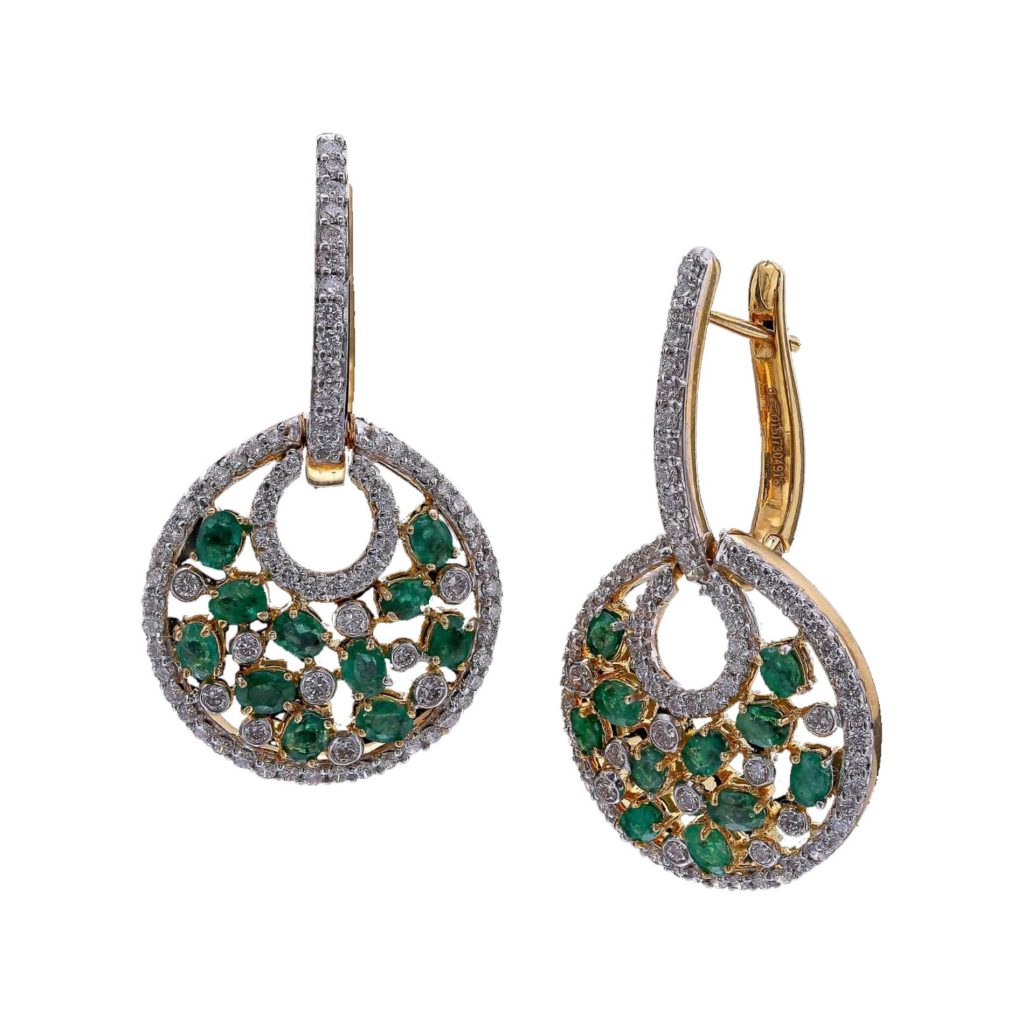 The hoops can never go wrong. These exquisite diamond-emerald hoops show off a sheer labyrinth with emeralds and diamonds embedded in yellow gold. With a shimmery outline of finely-cut diamonds, this type of emerald and diamond earrings can be almost irresistible.
The Majestic Gaze with Colossal Emeralds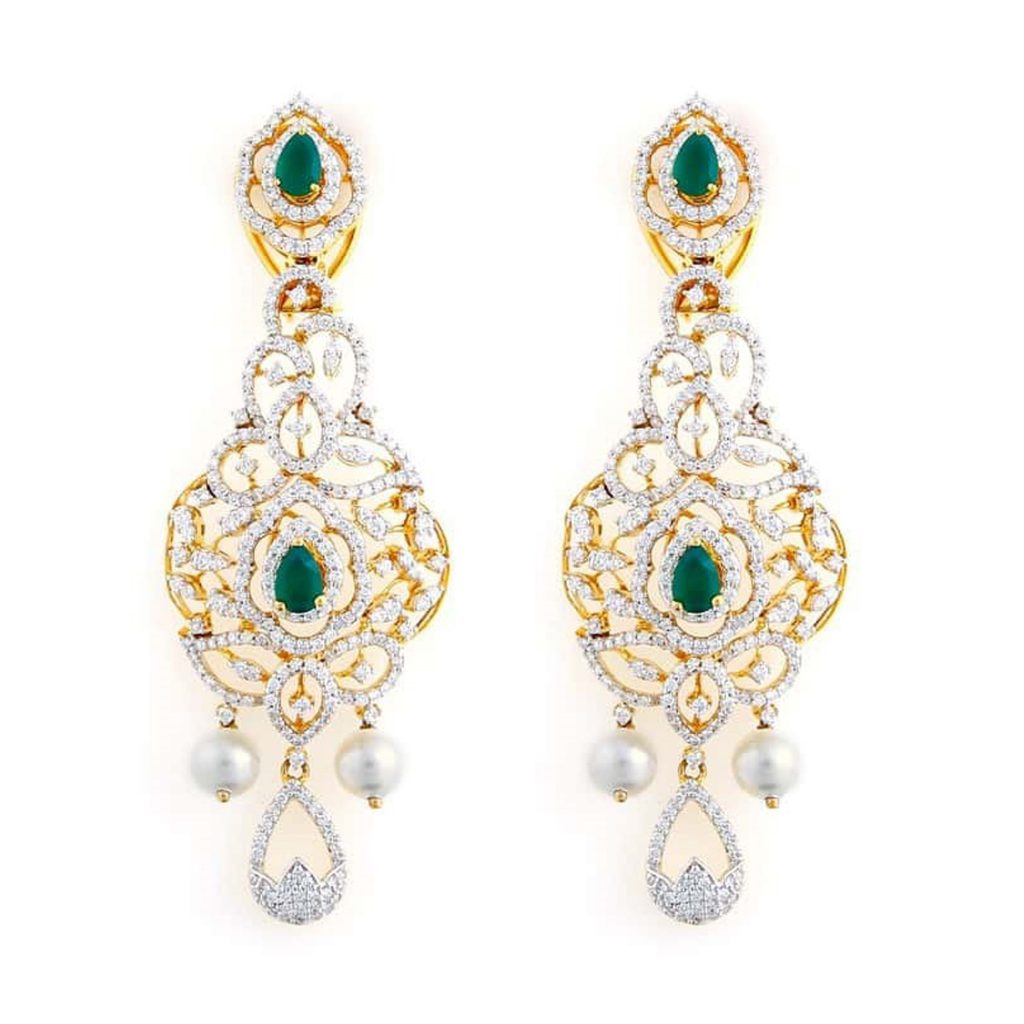 Voluminous stones are a sign of pride. These royal diamond earrings hand over the crown to the central emerald that goes all green and glowy. The bling from delicately-studded diamonds get a dose of drama from the freshwater pearls adorning the sides. With the look of an antique treasure, these emerald and diamond earrings can steal the show.
The Bold Brilliance with Polki Diamonds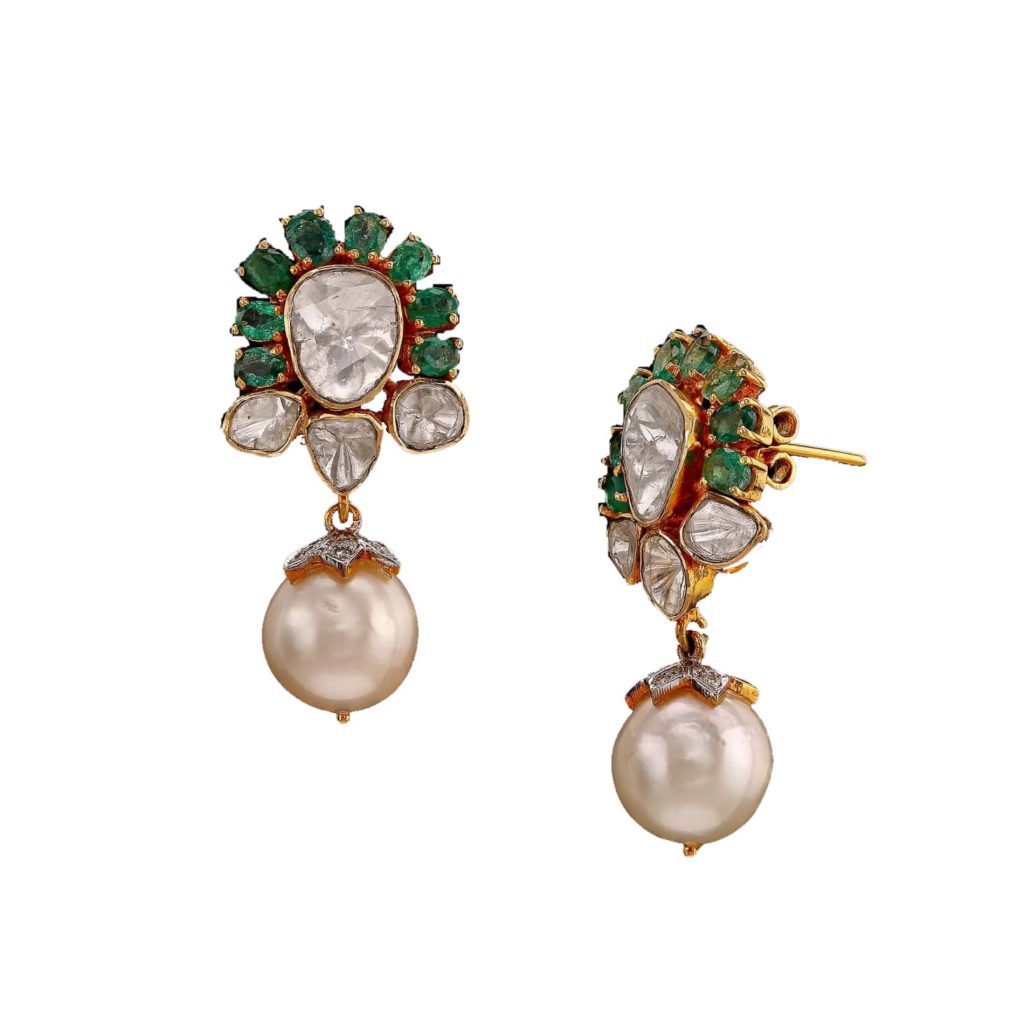 Polki diamonds are an Indian thing. These polki diamond earrings create minimal magic in the proud indie style. The rich-green emerald tiara of the stone shares the spotlight with a handpicked pearl hanging from atop. With the little embellishments crafted with care, these emerald and diamond earrings can be every woman's first choice.
A Jhumka Affair with The Golden Touch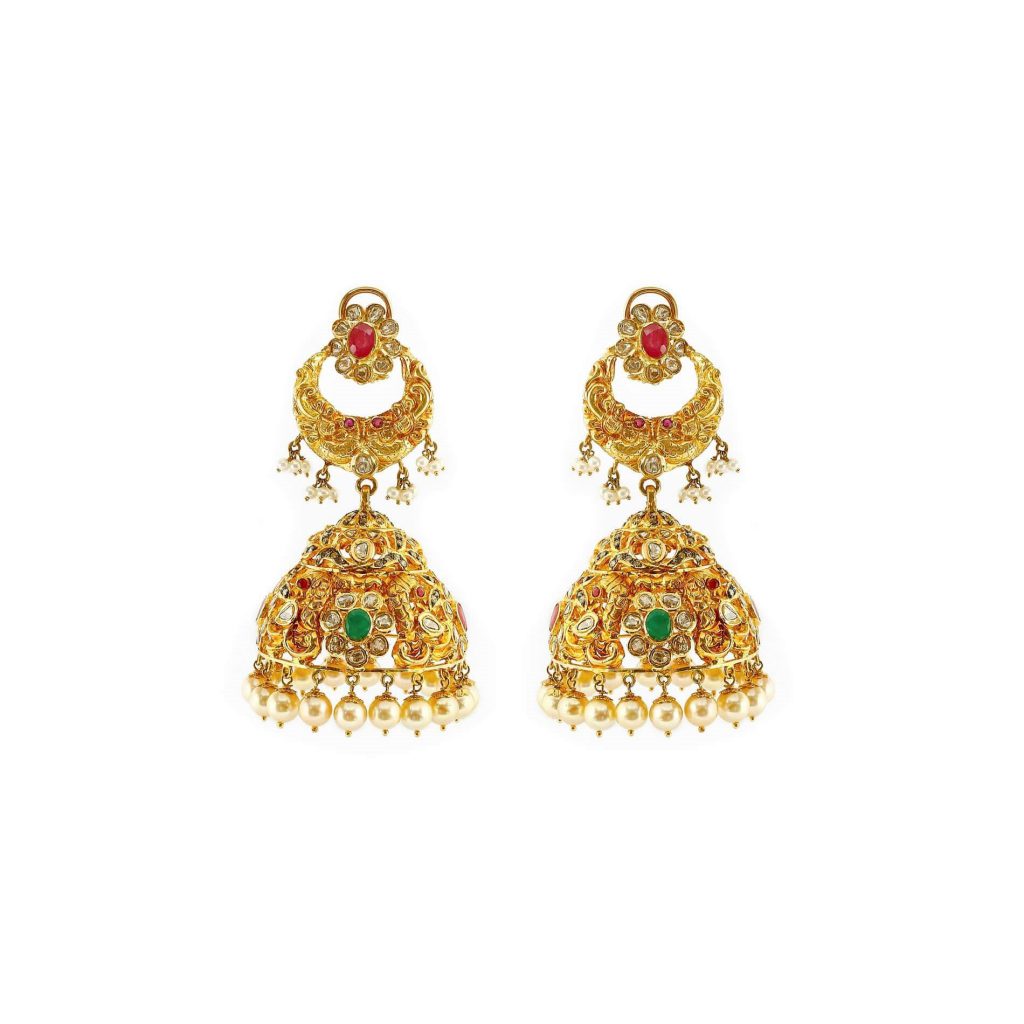 When it's the jhumkas, there's always room for more. These polki diamond jhumkas will be the showstopper of your jhumkas collection with its blend of gold, diamonds and emeralds. The beauty of the uncut polki diamonds radiates through the yellow gold details of the design. With South Sea pearls lining the umbrella, these emerald and diamond earrings a must-have piece!
The Modern Twin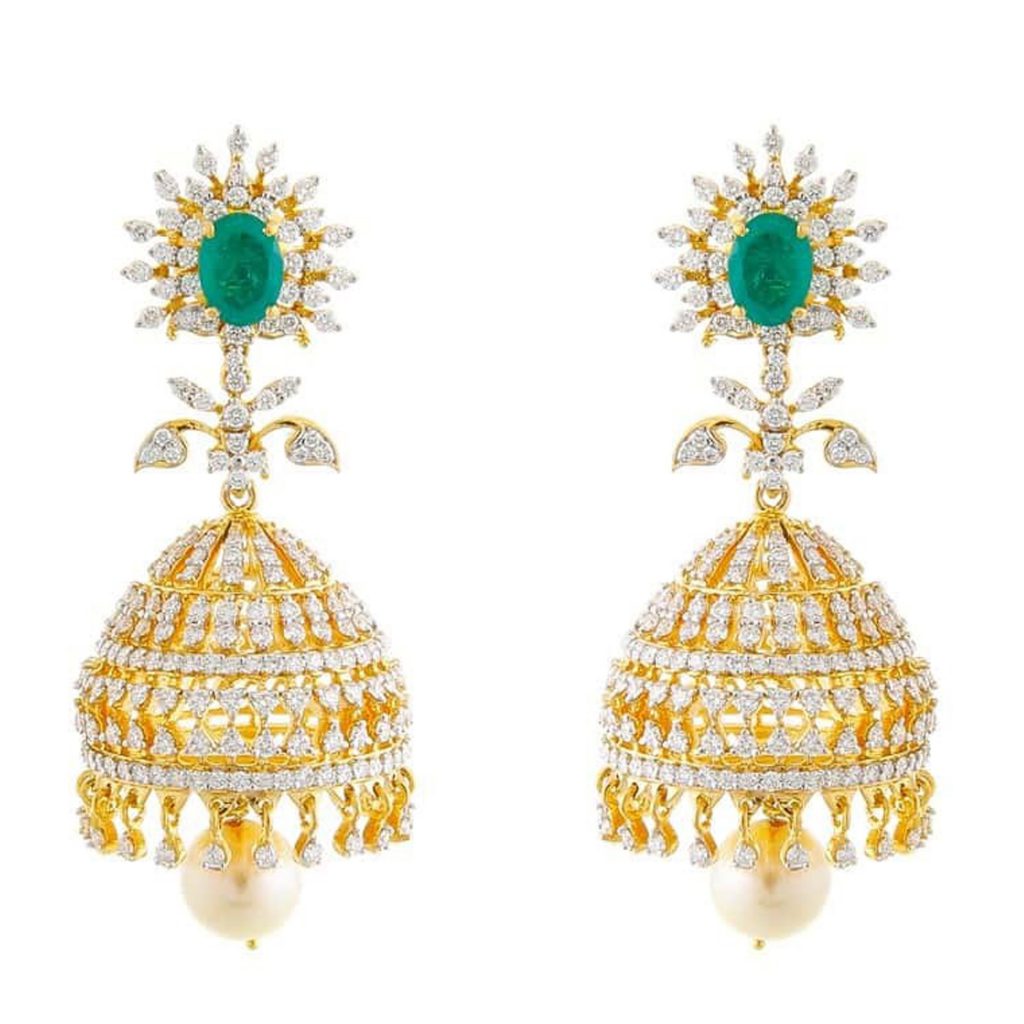 Modern jhumkas sway to the glam side. These fine-crafted diamond-emerald jhumkas overflow with the sparkle from perfectly polished diamonds. The gold umbrella is crowned by a pear-shaped emerald that catches the eye. With the recreation of traditional jhumka in a modern ultra-fine look, these emerald and diamond earrings get the oomph factor without trying hard!
Follow The Latest Jewellery Collection
► Follow us on Instagram: https://bit.ly/32YeWnX
► Shop Online: https://www.krishnapearls.com/
► Visit Website: http://www.krishnajewellers.com
For More Pearl Jewellery Designs Call (or) Whats App@ +91-9248036721
Shop Online at www.krishnapearls.com (or) visit our store Krishna Pearls at Jubilee Hills, Hyderabad and for more details Contact Us @ +91-9248036721.