If there is a wedding, a party, a religious occasion, or a gathering of any sort, you would probably be all dressed up in ethnic wear, Isn't it? It is time to flaunt your beauty and for that, you would need the right accessories to match your saree, lehenga, or salwar kameez.
For many years now, women and girls have chosen chunky Chandbalis and drop earrings to go with their outfits. But you do not have to be one amongst them, running the fashion rat race. There are various other styles for you to choose from. We at Krishna Jewellers have a range of fashionable diamond earring designs for you to choose from.
Here are some of the favourites that are trendy and doing the rounds. Please read on and be well-informed:
Chandbalis in peacock designs
Chandbalis are a rage when it comes to wearing fashionable diamond studded earrings. They are marvellous and shiny and the peacock design is a super hit amongst young girls.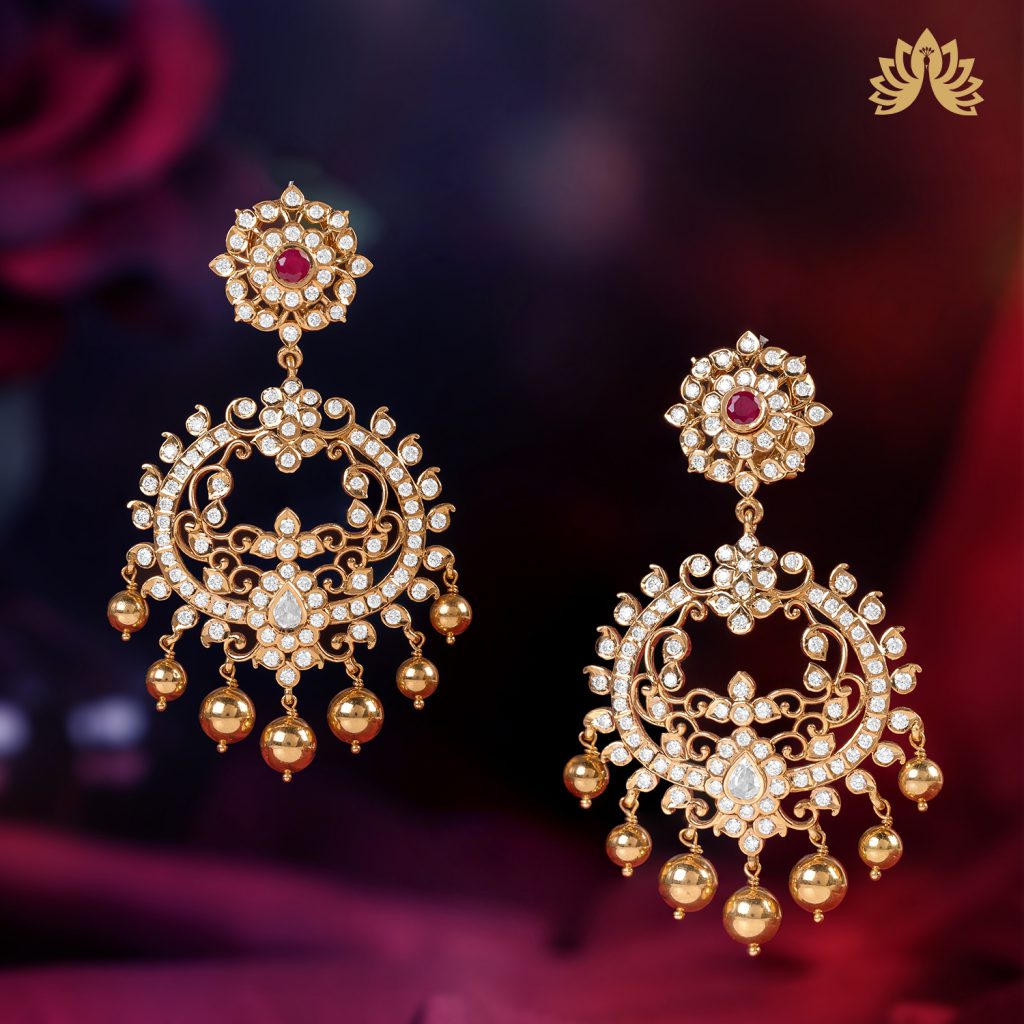 Have the grace of the deity Goddess Lakshmi bestowed on you when you wear temple designed diamond jhumkas. They go with almost every ethnic outfit you can think of. Look royal in these diamond earring designs.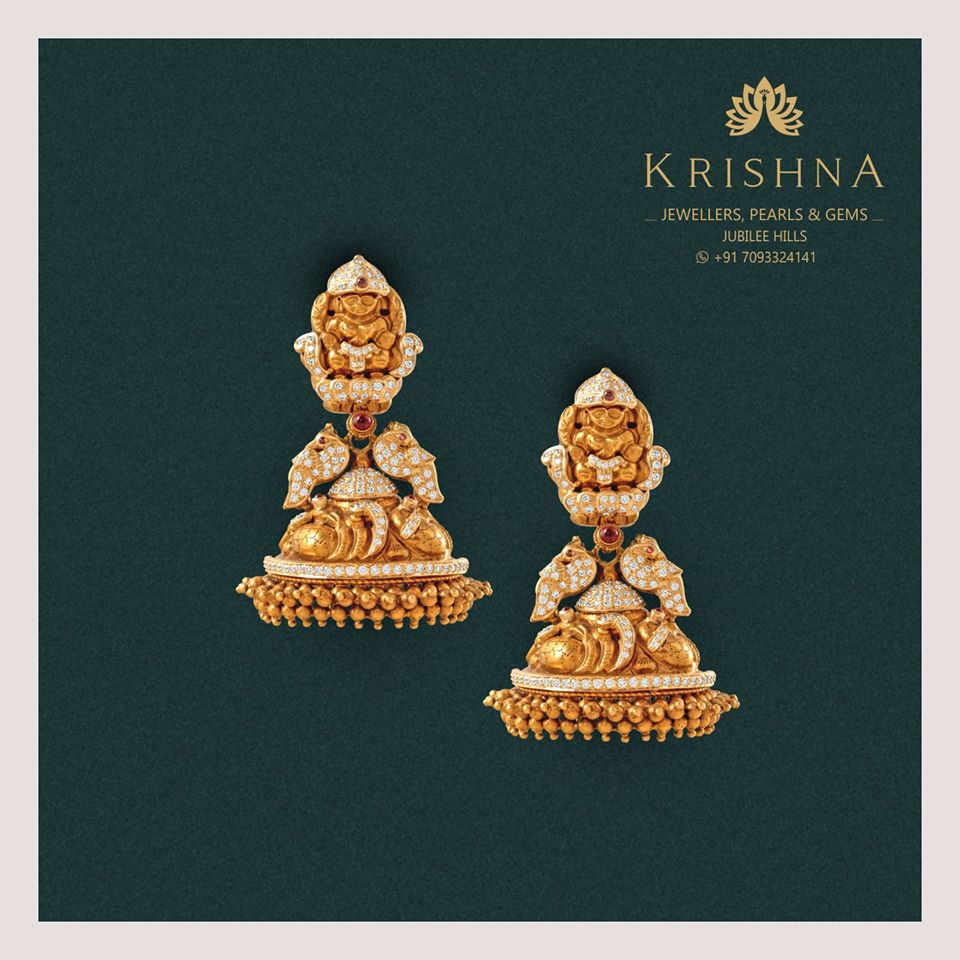 Bold Kundan diamond earrings
The boldness, which these pair of earrings present is what makes you glow when you wear them with a saree, a lehenga or a salwar-kameez. You stand out and would be a fashion rage amongst all.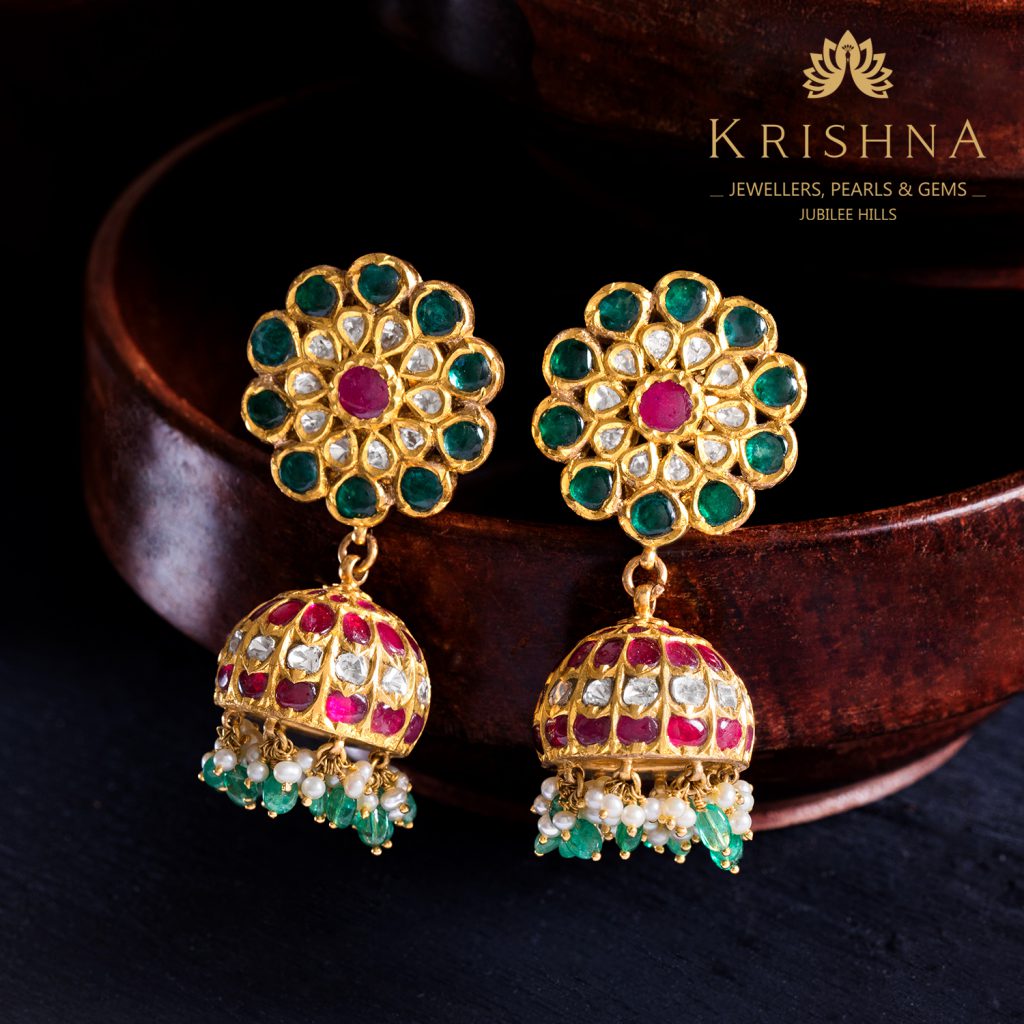 The perfect choice, when it comes to choosing the top diamond earring designs for every ethnic outfit. They are natural, raw and uncut, which makes them unique in design and taste.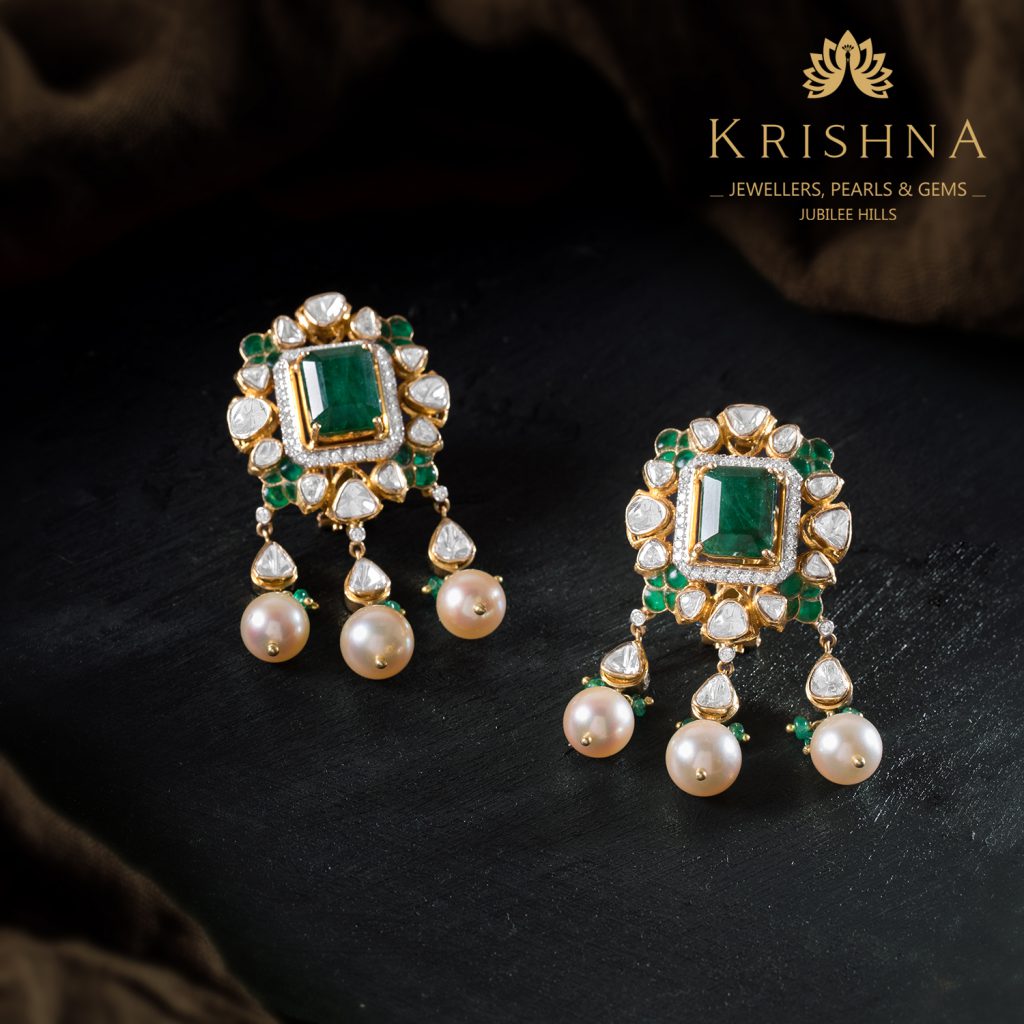 Antique Kundan diamond earrings
If you fancy an antique touch to your overall look, the antique Kundan earrings are for you to choose from. They look pretty and adorable on anyone.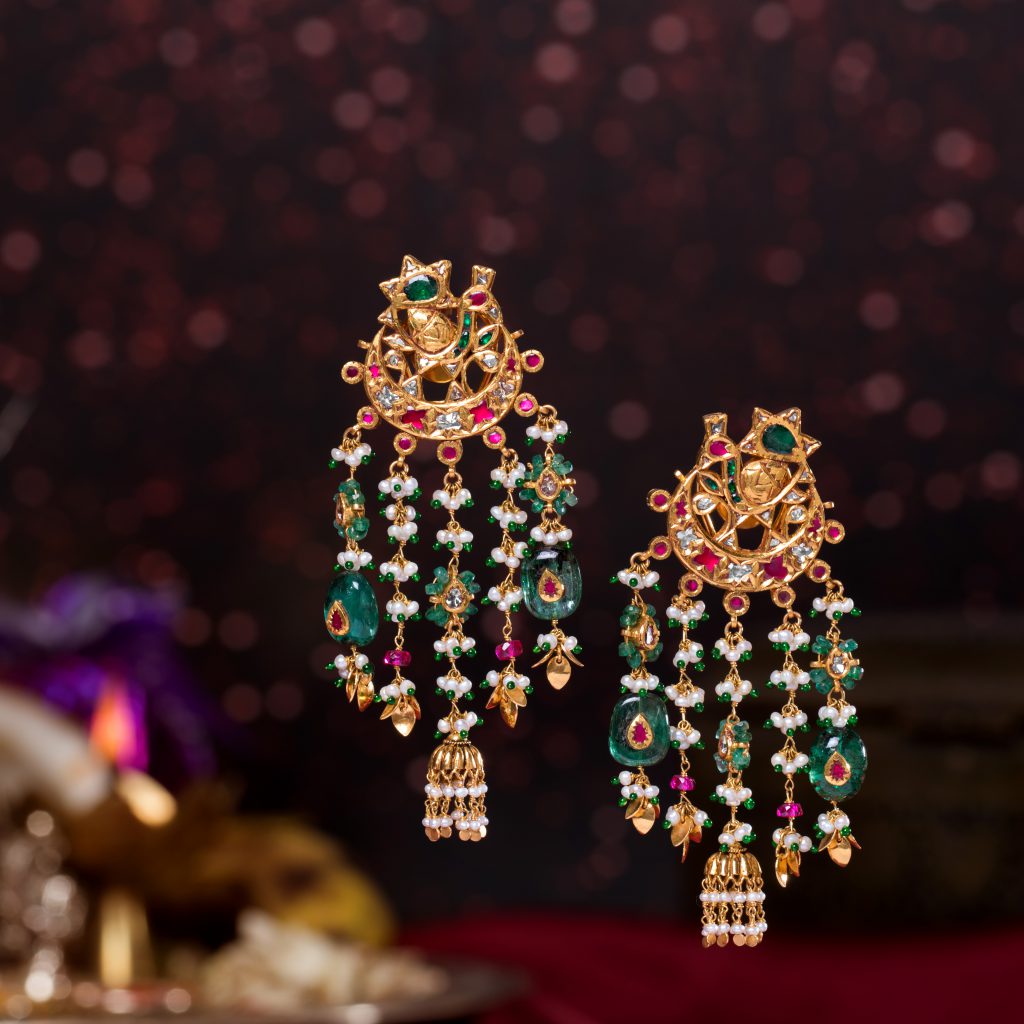 So here we have 5 choices, from amongst the top diamond earring designs for every ethnic outfit to choose from. Do visit us at Krishna Jewellers for more options and our experts will help you choose the best.
Contact: +91 9248036721 / +91 7093327474
Website: https://www.krishnajewellers.com/
Location: Plot No. 1222, Rd Number 36, Near Metro Station Check Post, Jubilee Hills, Hyderabad, Telangana, India.