Imagine a South Indian bride, she'll surely be decked in gold, complete with Bajuband and Kamarband. She'll be, first of all donning a rich Kanjeevaram saree and will be adorning these heavy gold ornaments. But in South India, a bride can't give any excuses for not wearing it. Hence the bridal jewellery sets of a South Indian bride, mostly comprises of gold pieces.
So here is an insight into a few pieces of jewellery a bride adorns in South India: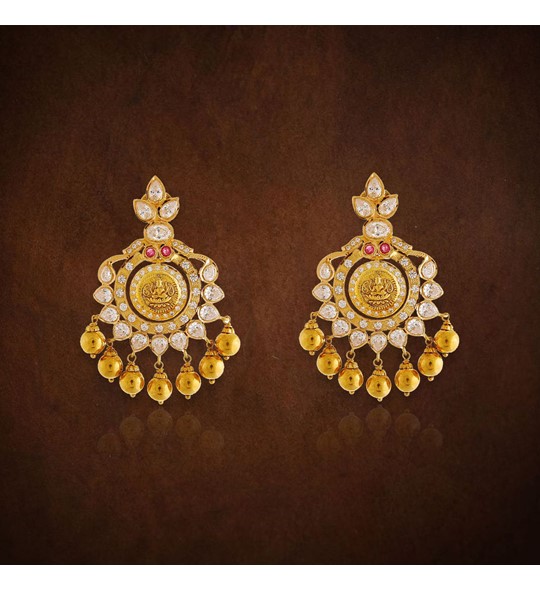 Brides in South India love jhumkas in gold a lot, as they are used to heavy jewellery in gold and not wearing it on their wedding day is a rare possibility. Moreover, jhumkas offer that heavy rich look too.
Gold Necklaces with temple designs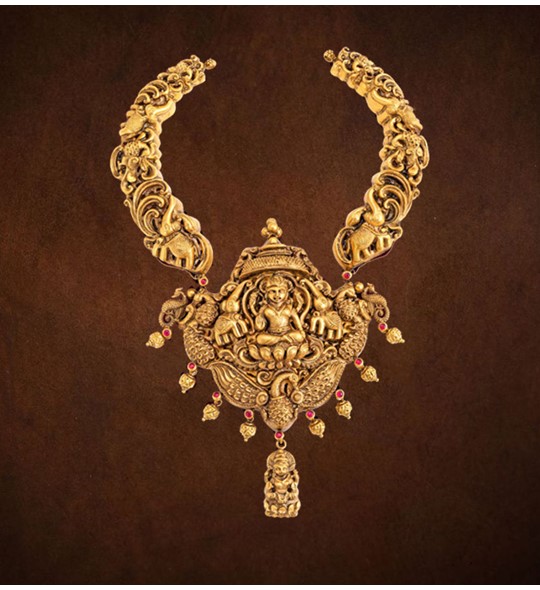 Necklaces in gold usually having temple designs, which involves intricate craftmanship are usually the ones loved by our traditional South Indian brides. Even peacock design is another favourite of these divas.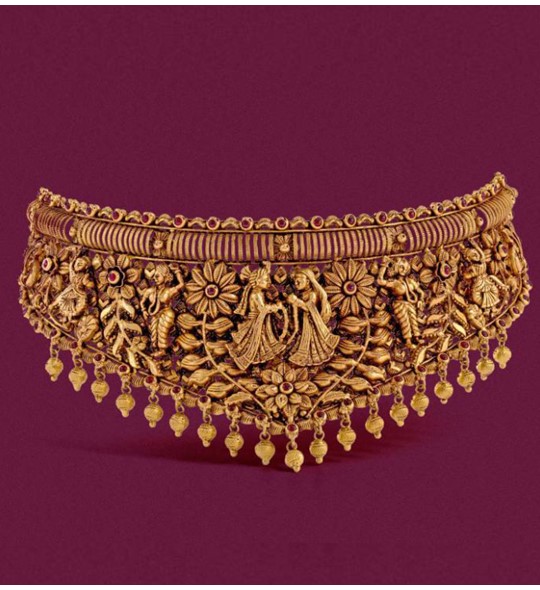 The more modern bride is going in for the antique bridal jewellery sets these days. Antique chokers are becoming increasingly popular and custom-made pieces of these are sought-after by many of the brides.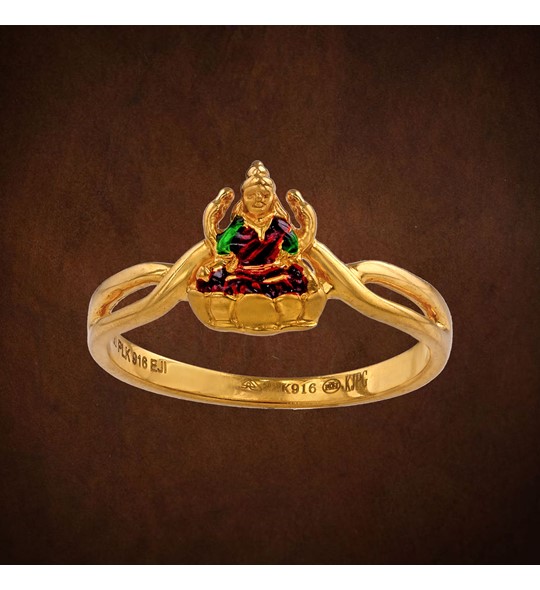 Wearing a lot of rings these days and having at least one ring with a diamond or ruby stone affixed on it, matching the colour of their saree is a trend these days. You can choose between an uncut diamond or otherwise.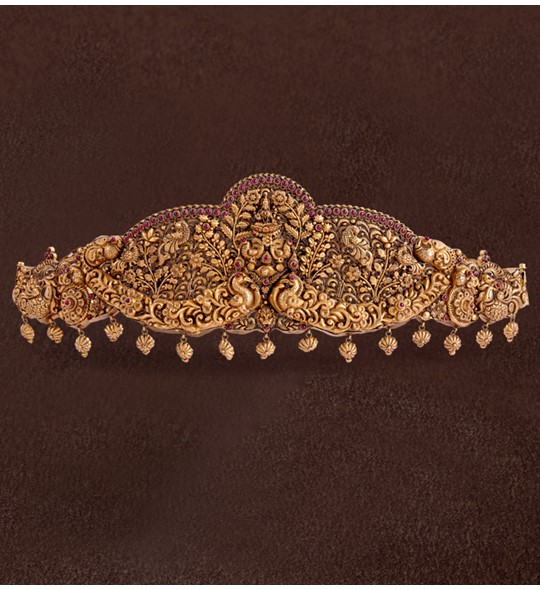 Everything on a bride has to be gold is what the people of South India believe. Hence the kamarband, which is known as vadannam what a bride wears is also made of gold. Gold ones embellished with precious gems is sometimes part of the heirloom jewellery in South India.
A bride can't get enough of everything, she wants to practically adorn all she can on her wedding day. We, at Krishna Jewellers can help you with a lot of South Indian bridal jewellery ideas.
There are different ways to contact us:
Follow Our Pages
► WhatsApp Us – https://wa.link/srzteb
► Follow Insta(Jewellery) – https://bit.ly/3tVPWKh
► Follow Insta( Pearls ) – https://bit.ly/3elu8Tx
► Follow Insta( Silver ) – https://bit.ly/3xsr4wu
► Follow YouTube – https://bit.ly/3wiZ7Gl
► Visit Website: http://www.krishnajewellers.com
► Store Map Location – https://bit.ly/3f5HW5e
Visit our store Krishna Jewellers Pearls & Gems at Jubilee Hills, Hyderabad.