Impressive Necklace Designs You Must Get Your Hands-On
If you are thinking of buying necklaces to enhance your look, then the necklace design list given below might be helpful for you.
1. Kempu Kundan Pearl Necklace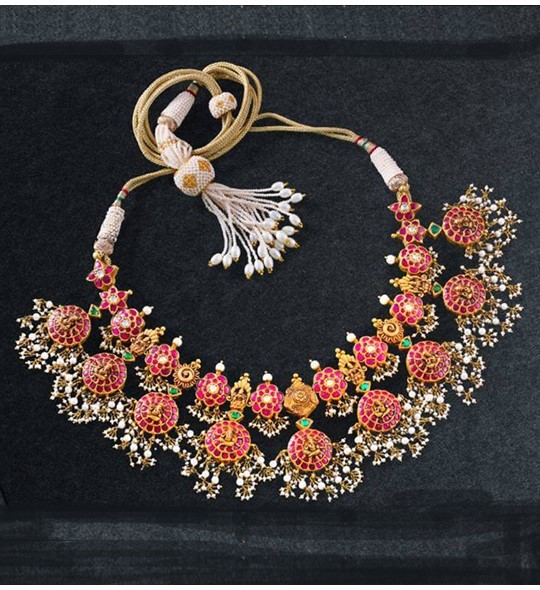 The most significant benefit of having a Kundan necklace is that you can wear it with any kind of attire and pair it easily with other jewellery. This kempu kundan pearl necklace is beautifully carved in yellow gold with emeralds, rubies, and white freshwater pearls. The polki stone gives it a gorgeous finish.
2. Sterling silver pearl necklace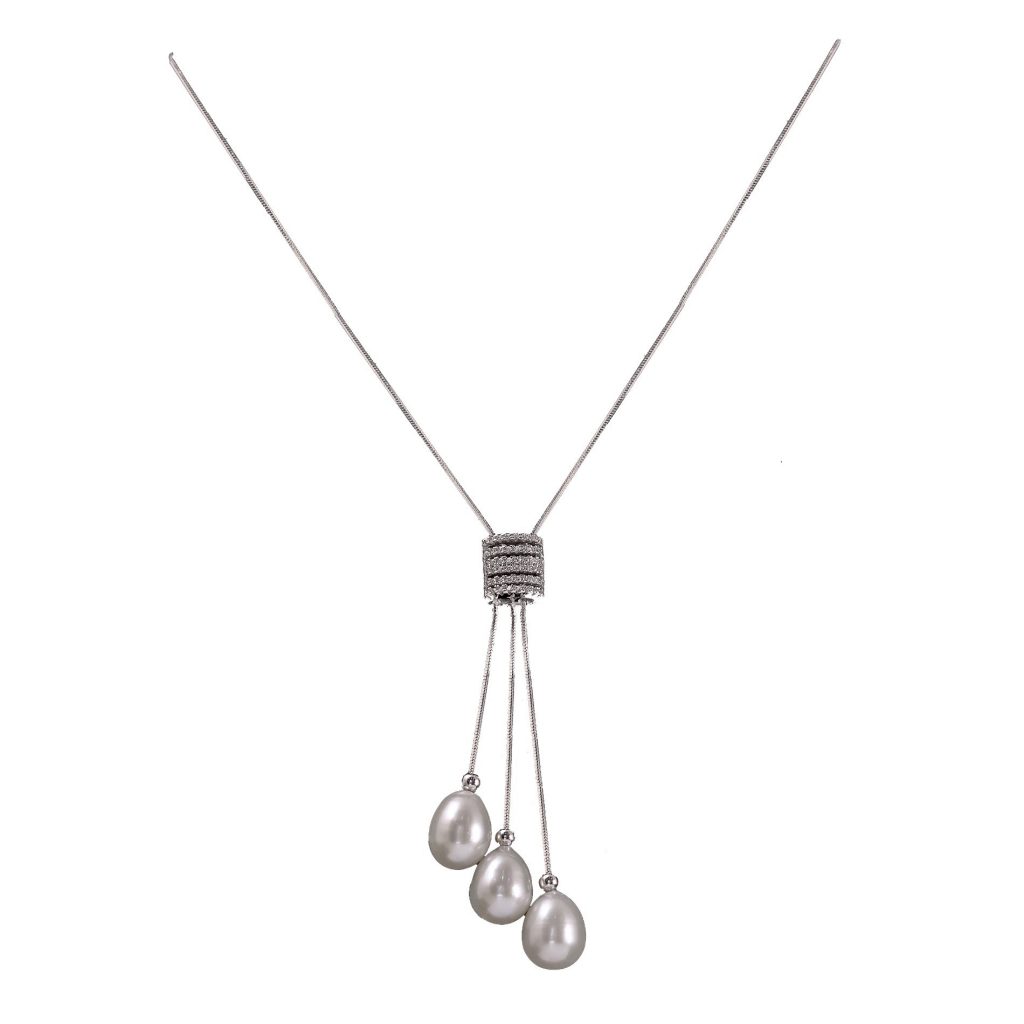 If you are looking for a delicate and feminine necklace design, then this sterling silver pearl necklace is the right choice for you. The three pearls hanging at the bottom give it a trendy look. This necklace can greatly complement a western outfit.
3. Kasulaperu Gold Necklace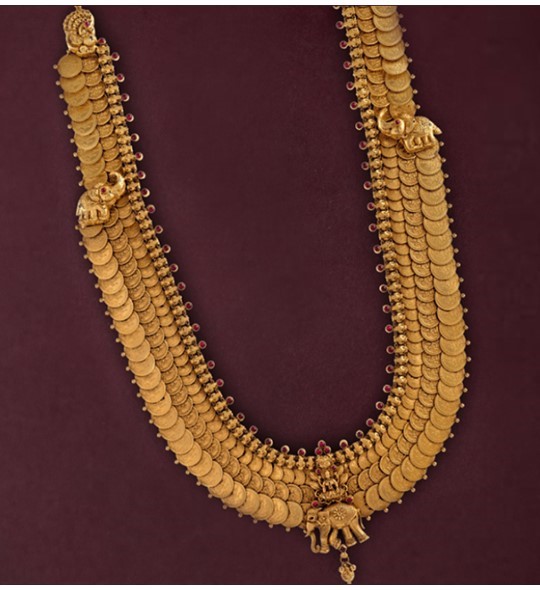 This gorgeous kasulaperu long gold necklace is symmetrically lined with Lakshmi gold coins. The long haar is lined with red rubies at the edges and three beautiful elephant emblems across the necklace. It is crafted in yellow gold and is the perfect choice for a wedding function or even for festivities.
4. Multicolour Polki Haram Necklace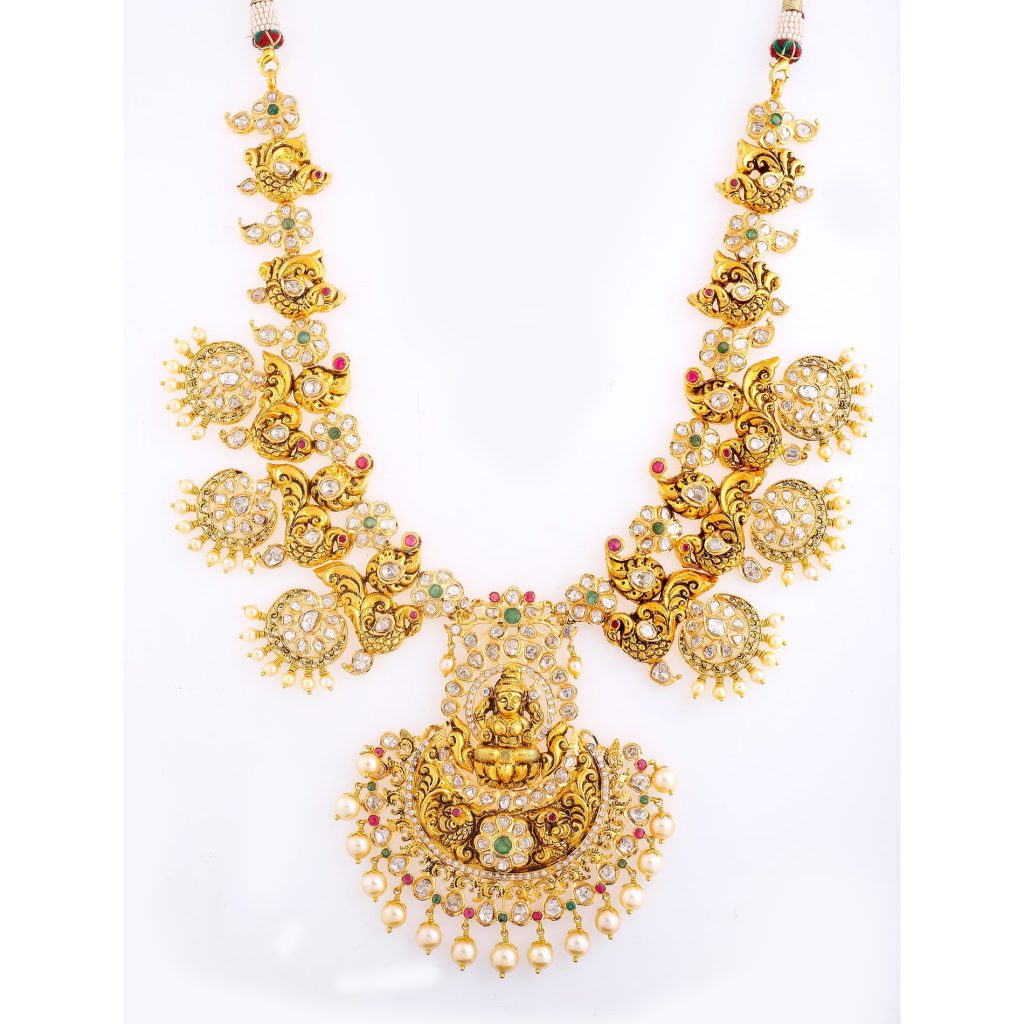 This multicolour necklace is one of the latest necklace designs in the market. It is crafted in yellow gold with peacock motifs on the edges. The polki diamond, emeralds, south sea pearls, and rubies together give it an ethnic look which is perfect for wedding and anniversary celebrations.
5. Diamond Ruby Emerald Necklace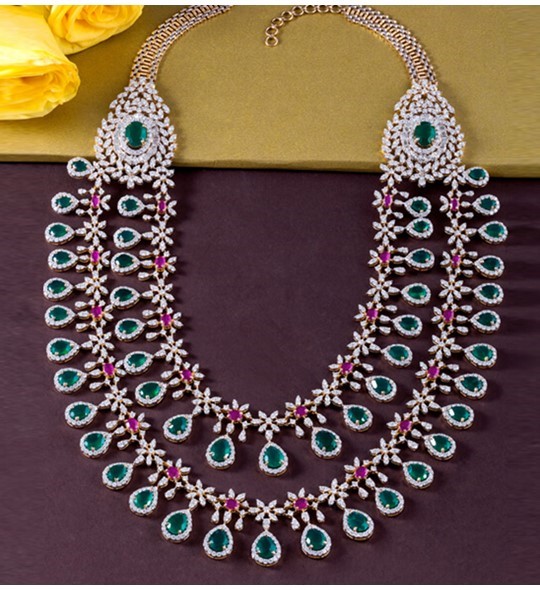 This diamond jewellery has a floral-themed necklace design that perfectly complements an ethnic as well as a contemporary attire. The rubies and emeralds are arranged in a droplet pattern. It is crafted with 18 carats of gold and has a gross weight of 190 grams.
6. Antique Long Gold Chain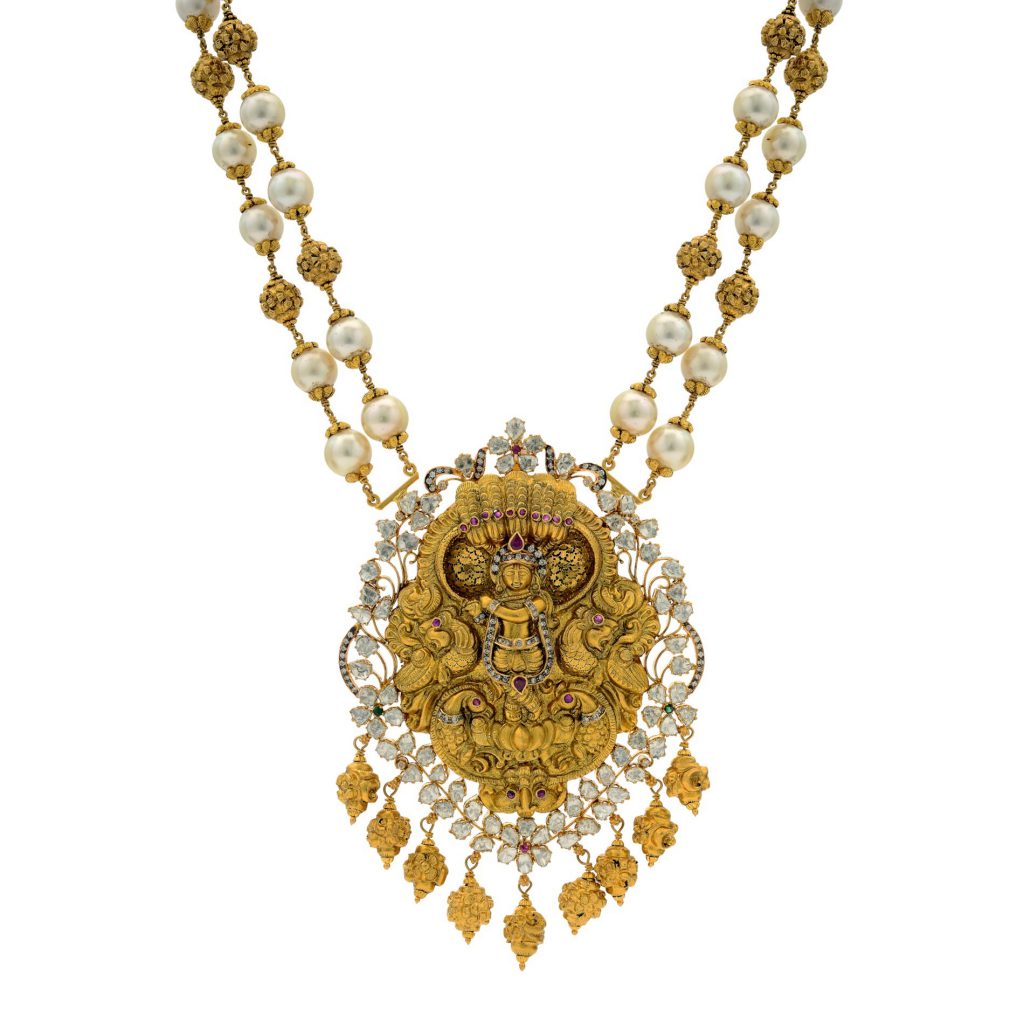 This antique long gold chain has a Krishna pendant in the centre. The chain is of two lines with flat diamonds, south sea pearls, and gold. It is a contemporary necklace design and can be worn for festivals as well as weddings. This necklace can enhance your entire outfit and make it look sophisticated.
For More Jewellery Designs Call (or) Whats App@ +91-7093324141
For More Jewellery Collection at www.krishnajewellers.com (or) visit our store Krishna Jewellers Pearls & Gems at Jubilee Hills, Hyderabad and for more details Contact Us @ +91-7093324141.