Embrace Every Ethnic Occasion With The Most Exclusive Gold Mukku Pudaka Designs
Are you searching for the perfect Gold mukku pudaka designs for this festive season? Mukku Pudaka is undoubtedly the most traditional way to add a gentle touch of ethnicity to your overall attire, and they beautify your jewellery collection with their gleaming designs. Presented here are some of the most exclusive Gold mukku pudaka designs that will enrich your collection.
Twisted Pearl Nose Pin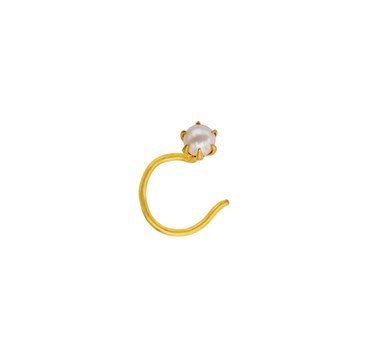 Among the most popular in Gold mukku pudaka designs, is this twisted pearl nose pin. Designed with pure gold, it has a perfect pearl attached with precision on one end, which makes it the ideal choice of jewellery for ethnic functions. The quality of these Gold mukku pudaka designs is top-notch, and it is perfect to pair with any ethnic outfit such as a saree or suit.
Four Petal Pearl Nose Pin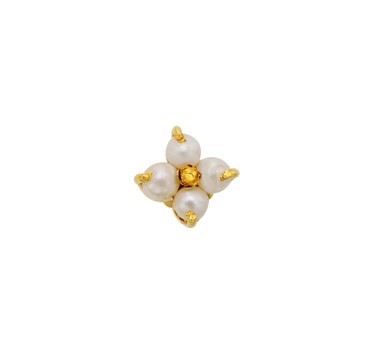 If you are looking for typical Gold mukku pudaka designs which are best for wearing along with traditional outfits, then this four-petal pearl nose pin will serve your purpose well. This exquisite nose pin has been designed to include a gold stud at the centre and four exquisite pieces of pearl balls around it, converging together to form a flower-shaped pattern. This Gold mukku pudaka design is sure to give you a classy and elegant look.
Tri Petal Pearl Nose Pin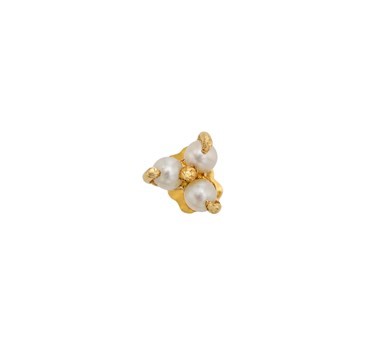 This tri petal pearl nose pin is definitely among the Gold mukku pudaka designs which will add a charm to your collection. It is highly recommended among other Gold mukku pudaka designs and blends effortlessly with classic as well as western outfits, owing to its simple and elegant design. It consists of a gold bead at the centre with three well-rounded pearls set together in a triangle.
Pearl Nose Pin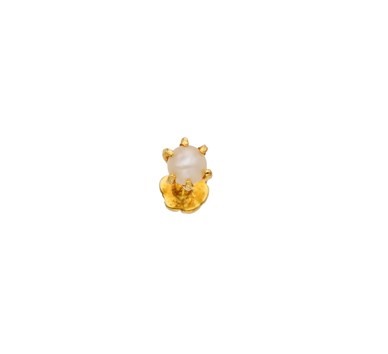 The Pearl nose pin is among the most popular in all Gold mukku pudaka designs, crafted with a single round pearl and set on a base of pure gold. The final look of this mukku pudaka will cast a charming spell to your overall attire. Due to its ethereal design, it can be paired along with every type of outfit and donned with confidence.
Twisted Emerald Nose Pin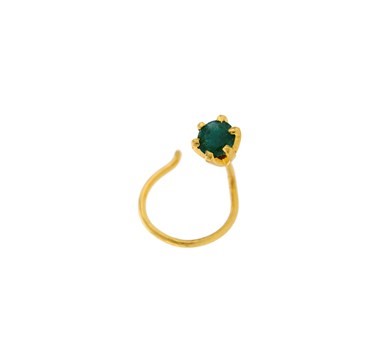 This beautiful gold mukku Pudaka design features an attractive emerald stone, set on a pronged wire made with pure gold. This nose pin is the perfect mixture of tradition and modernity, making it perfect for a variety of occasions. It will make a fascinating addition to your collection!