South Indian brides look mesmerizing on their wedding day, usually decked up in heavy gold ornaments. It is common for these brides to adorn south Indian bridal jewellery in the form of multiple necklaces, bangles, earrings, hair accessories, and even a waist belt. Although gold south Indian bridal jewellery is the most common, many modern brides are trying to change things by incorporating diamonds into the jewellery too. Below are the top jewellery pieces every South Indian bride must have for their big day.
Choker or vanki: The traditional choker is a necessity for any South Indian bride to highlight the intricate features of their face. You can either have it in all-gold or mix it up with other precious stones. At Krishna Pearls, we offer the most exquisite gold choker, with polki diamonds, rubies and pearls that will catch everyone's eye.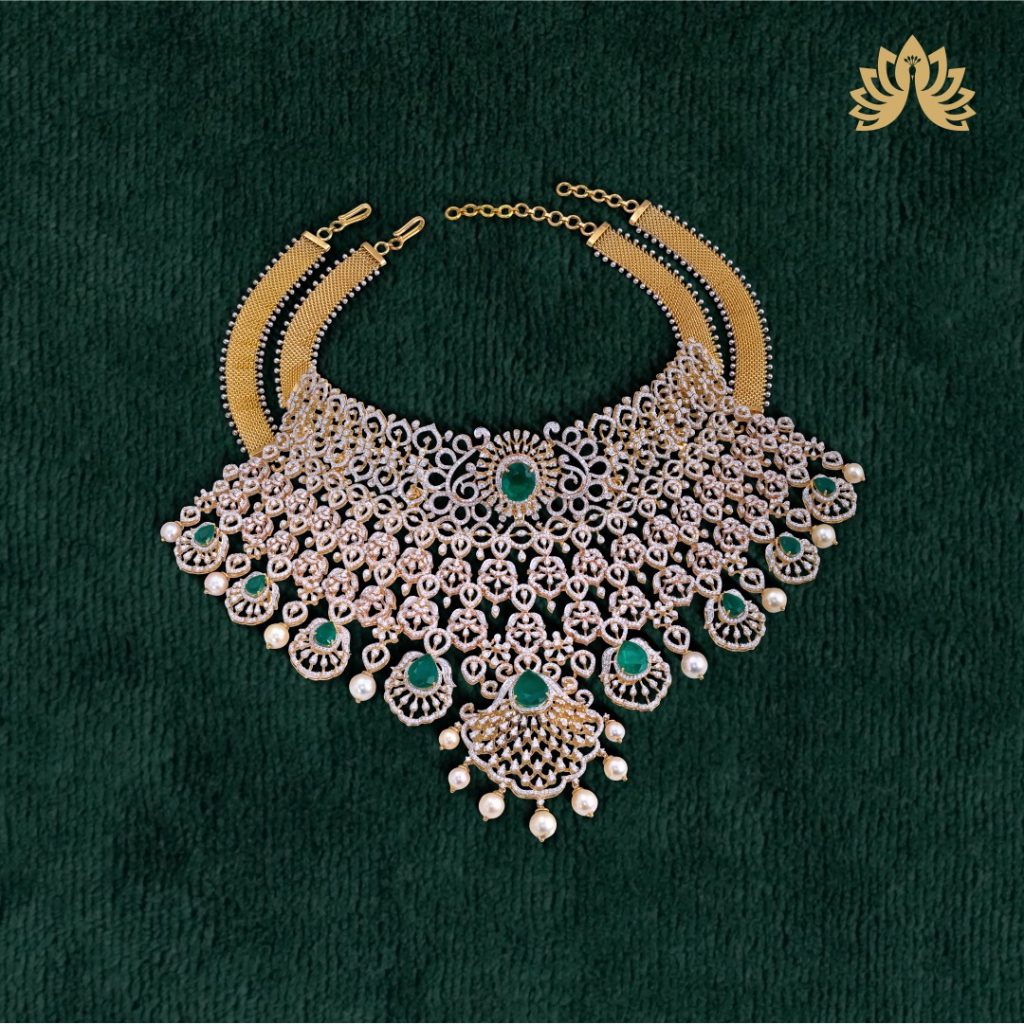 Waist belt or vaddanam: Waist belts are a common thing among Hindu South Indian brides and helps hold the saree in place. They give an overall flair of elegance, which no other south Indian bridal jewellery can do. Check out this beautiful gold and diamond vaddanam with peacock work that is irresistible.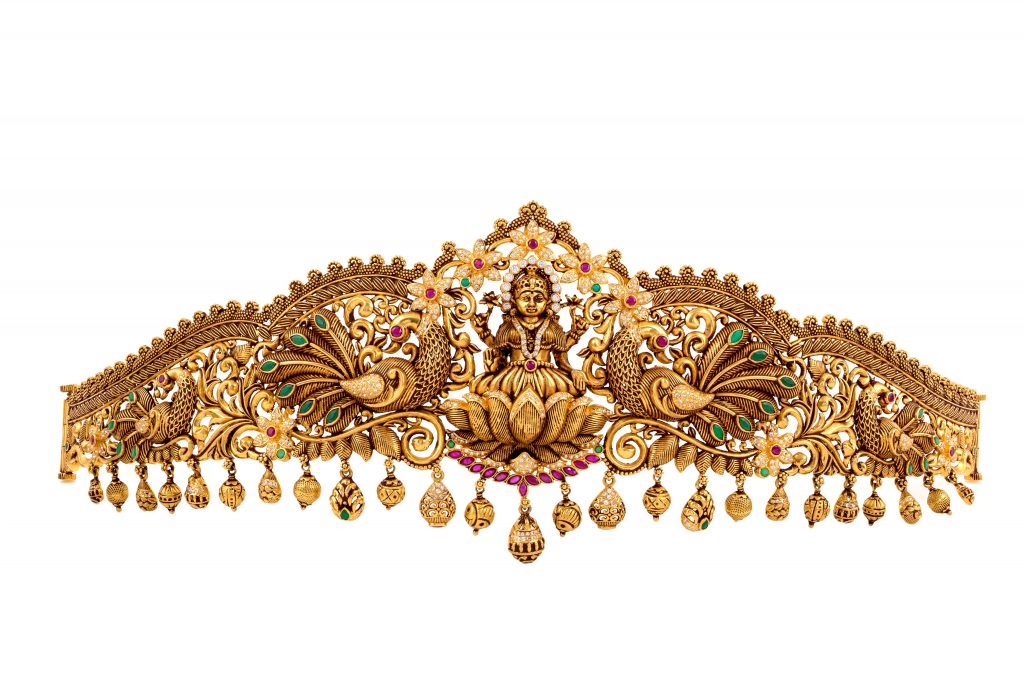 Earrings: South Indian bridal jewellery usually consists of heavy style earrings in Jhumka or drop design. These can be combined with diamonds, rubies or emeralds to contrast your outfit. Krishna Pearls offers a wide variety of beautifully handcrafted earrings, perfect for a South Indian bride. If you want to wow your guests, then this gold with polki diamond, ruby and emerald jhumka will do the trick.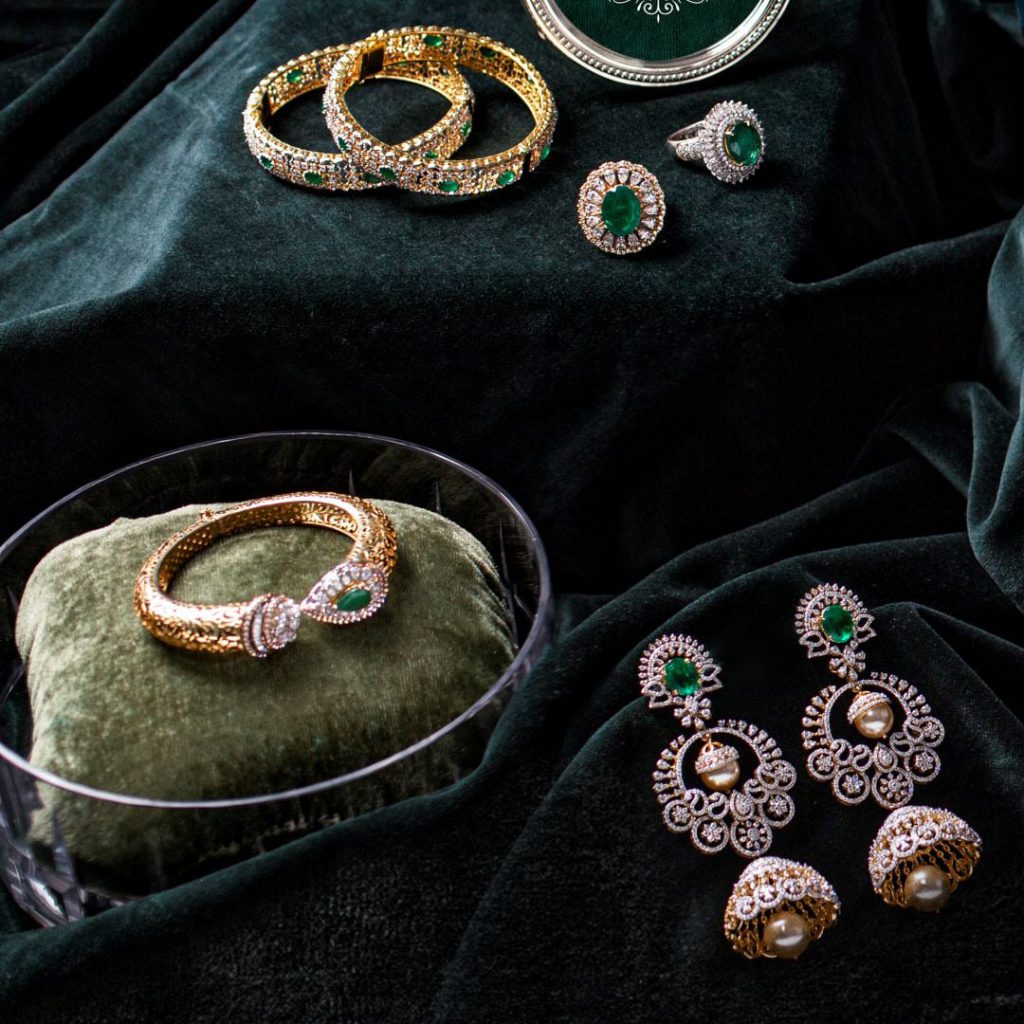 Statement ring: A big, statement ring is absolutely necessary to put together your whole bridal look. Why not go for some diamond studded rings, so that you can shine on your wedding day? Check out this gold diamond ring or this gold tri stack diamond ring at Krishna Jewellers.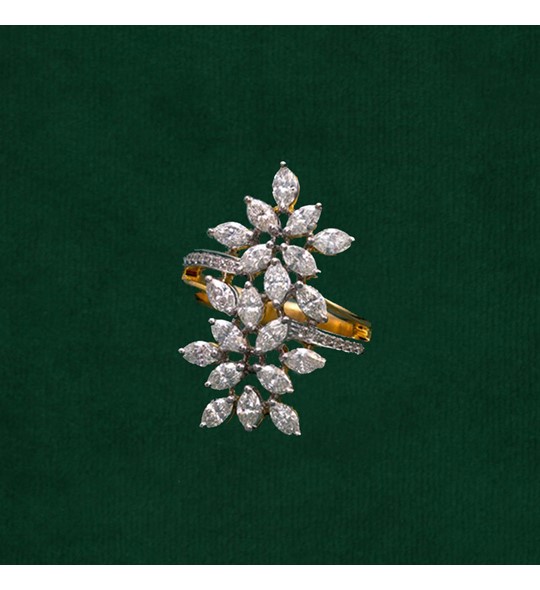 If you are a millennial South Indian bride, who is not afraid of straying away from tradition, you can incorporate other exciting designs in your wedding jewellery collection. At Krishna Pearls, we offer a wide range of jewellery that will satisfy every South Indian bride's needs. You can contact us at:
For more Detail,
📲 Call / WhatsApp / Shop over Video Call : +91-8499011111
👉 WhatsApp Us: https://wa.link/pwk8y0
🌐 Website: https://www.krishnajewellers.com
🏬 Location: Plot No, 1222, Rd Number 36, Near Metro Station Check Post, Jubilee Hills, Hyderabad, Telangana, India.