Some things can never go out of style. Antique jewellery is one such thing that people like to put on irrespective of the occasion. Here are some such pieces of jewellery that will be a delight for your jewellery collection.
1. Polki Pearl Gold Earrings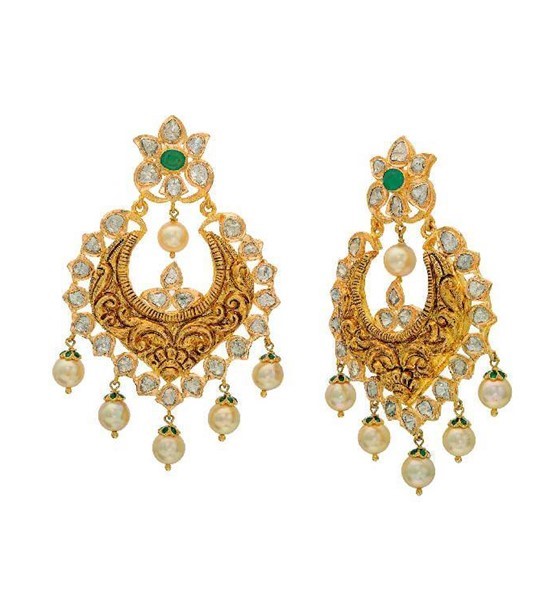 The beautiful gold dangling earrings have paachi stones that give this antique jewellery a contemporary touch. These earrings not only go well with different kinds of ethnic wear but also with western party clothing. You can wear it just as elegantly to an office meeting as you would to a marriage ceremony.
2. Emerald Kundan Bangle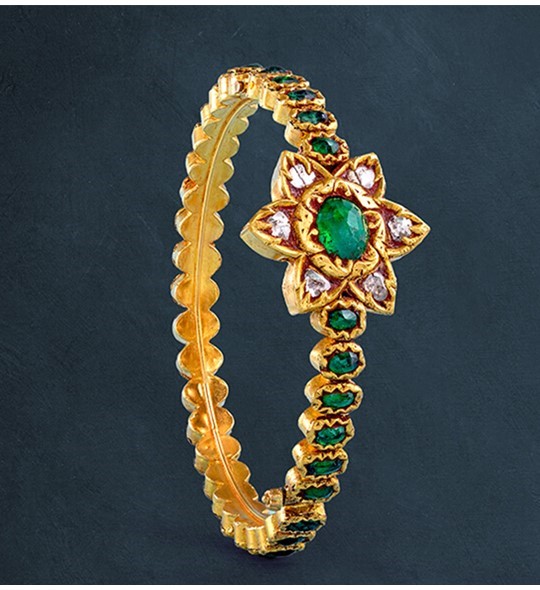 Made in 24-carat gold, this emerald fitted Kundan bangle is one of the most elegant forms of antique jewellery. You may choose to wear it as a single bangle on the wrist, or you may team it with other bangles for a festive touch. In either case, this will stand out and enable you to look your most gorgeous self. Moreover, it will add finesse to any outfit you choose to wear.
3. Gold Studded Chandbali Earrings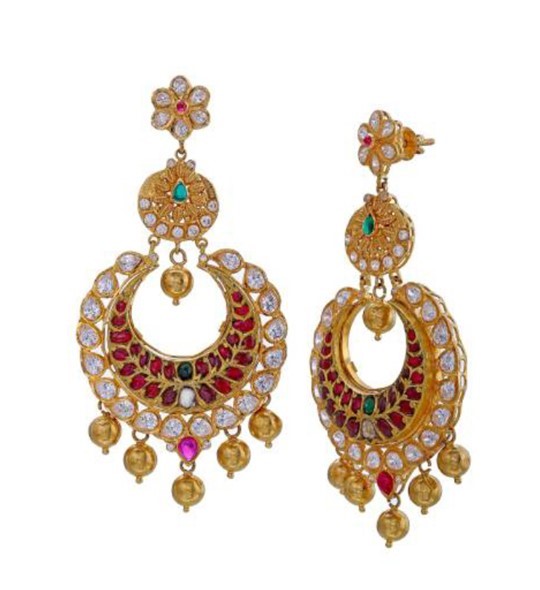 Made in 22-carat gold, these delicate earrings are set with precious rubies and emeralds. The cubic zirconias have been aesthetically placed, making it an ideal fit for your traditional clothing in hues of green or red. These antique chandbali earrings can never go out of trend and are an ideal choice for women who are fond of different types of evergreen jewellery.
4. Goddess Lakshmi Nakshi Vaddiyanam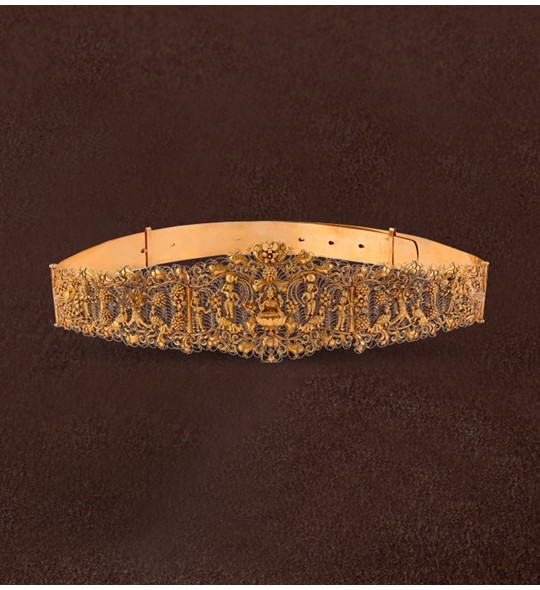 No piece of antique jewellery complements a woman as well as a traditional waist belt. This exquisite nakshi work Vaddiyanam is handcrafted to perfection. With the inscription of the Goddess herself, it not only fits into any social environment, but it also makes for an auspicious gifting option.
5. Antique Gold Choker Necklace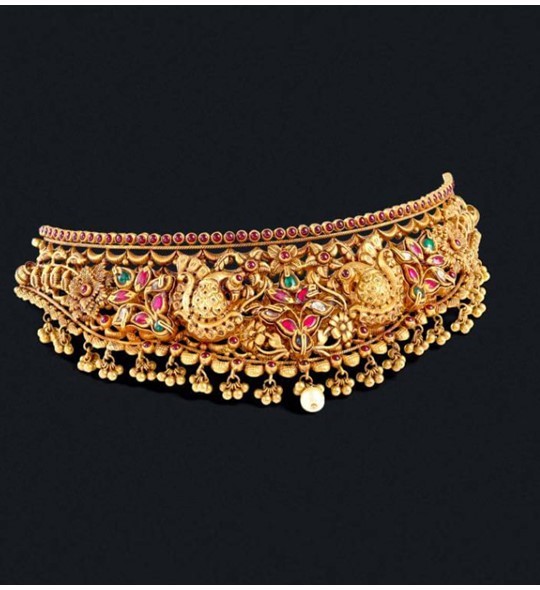 Fitted with Polki stones, this gold choker necklace is ideal festive wear. The delicate arrangement of multi-stone with pearl makes it light yet catchy to the eye. The tiny bells hanging from the bottom add a touch of glamour to this piece of antique jewellery.
6. Gold Kasulaperu Long Necklace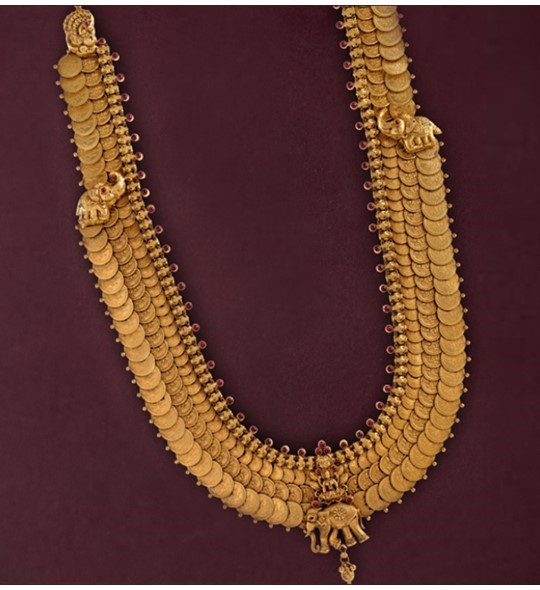 The most auspicious of alltypes of gold jewellery, the Kasulaperu is fitted with gold coins. When the traditional Lakshmi gold coins are artistically arranged with elephants, it becomes a family heirloom for generations to come. Buying this gorgeous long haar is something you will cherish for years to come.
For More Jewellery Designs Call (or) Whats App@ +91-7093324141
https://www.krishnajewellers.com
Vist Site For More Jewellery Collection at www.krishnajewellers.com (or) visit our store Krishna Jewellers Pearls & Gems at Jubilee Hills, Hyderabad and for more details Contact Us @ +91-7093324141.