Looking out for something budget-friendly yet fashionable? Go in for one gram jewellery designs that are perfect for any occasion.
1. Twisted Pearl Nose Pin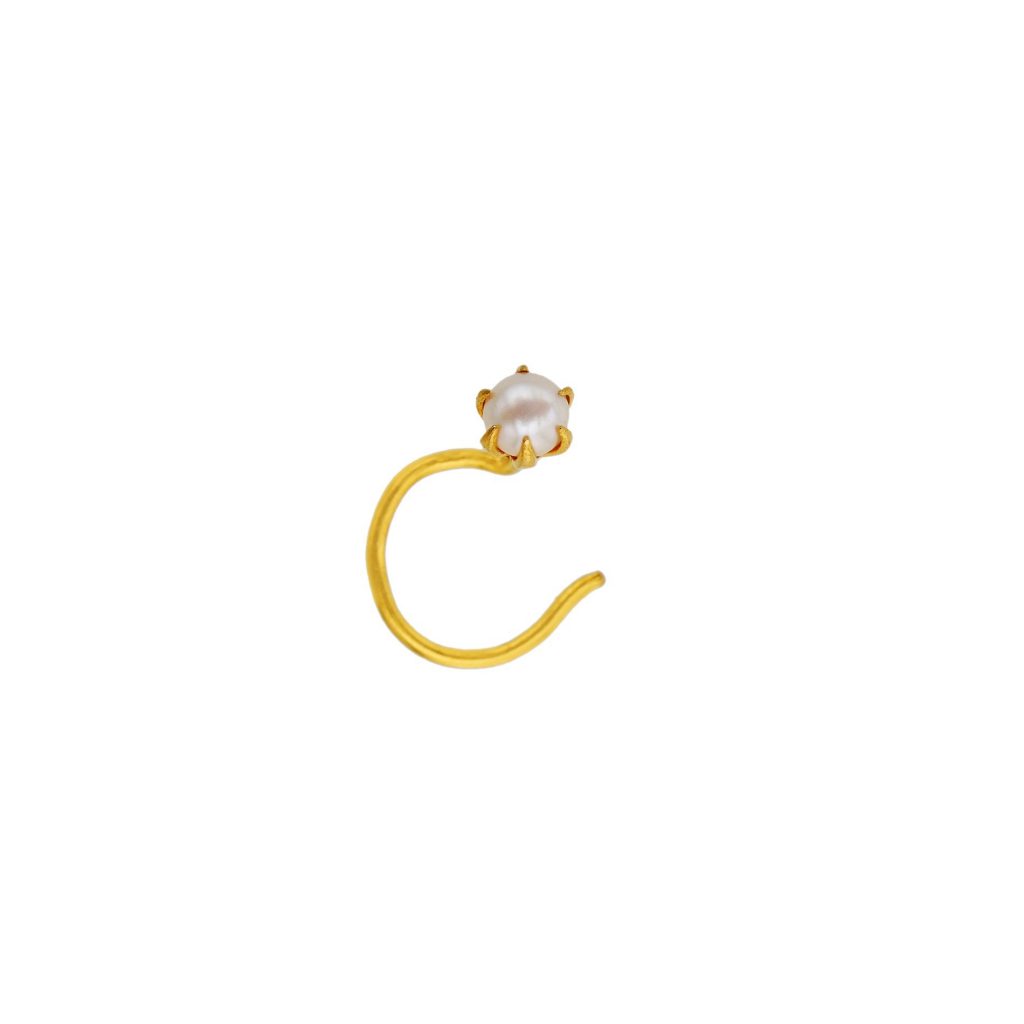 If you are looking for a trendy nose pin to pair up with your sarees or other traditional outfits, you have to check out this one gram jewellery design right away. This nose pin has a round pearl that is set in a prong of gold. Jewellery like this one goes exceptionally well with sarees and kurtis.
2. Tinted Pearl Earrings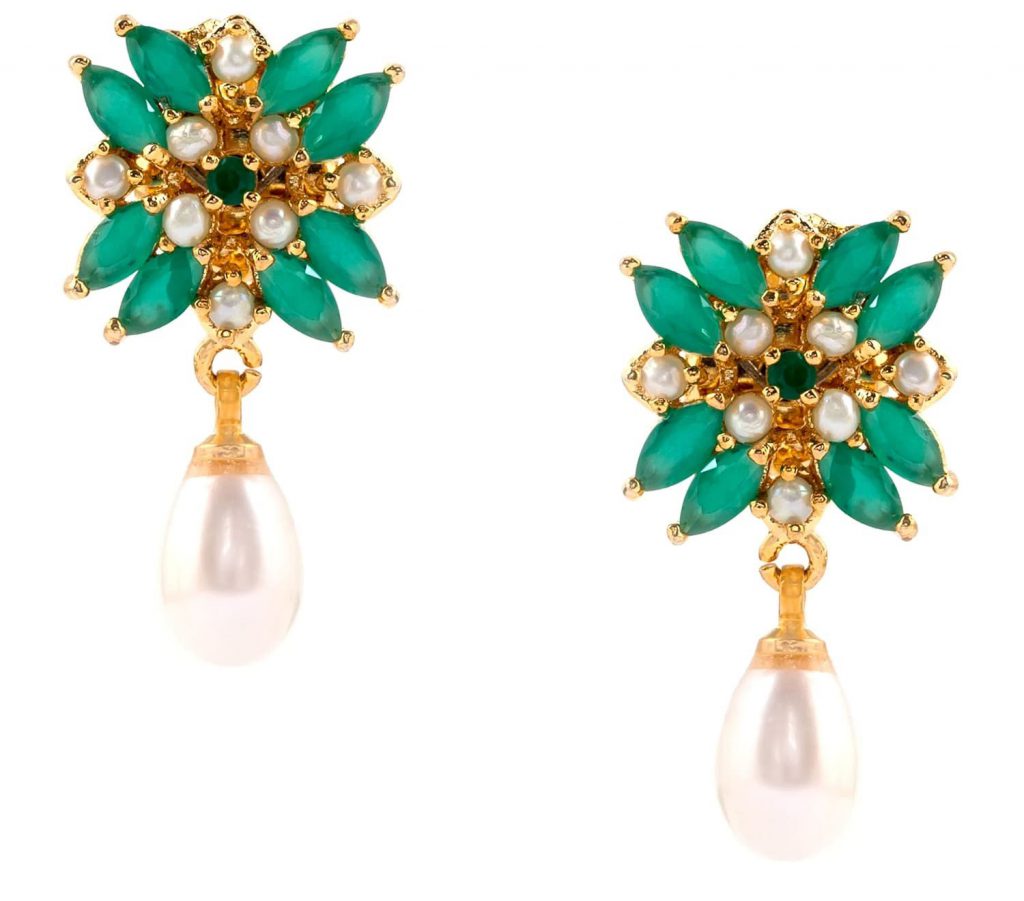 When it comes to one gram jewellery designs, earrings are one of the best things you could get. Whether it's a grand occasion or even a casual outing with friends, wearing something like this is always a great idea. These yellow-tinted pearl earrings are inspired by beautiful leaf patterns crafted in green and white cubic zirconia with freshwater pearls that hang down perfectly. Go ahead and look graceful with these fabulous earrings.
3. Green Yellowish Ear Studs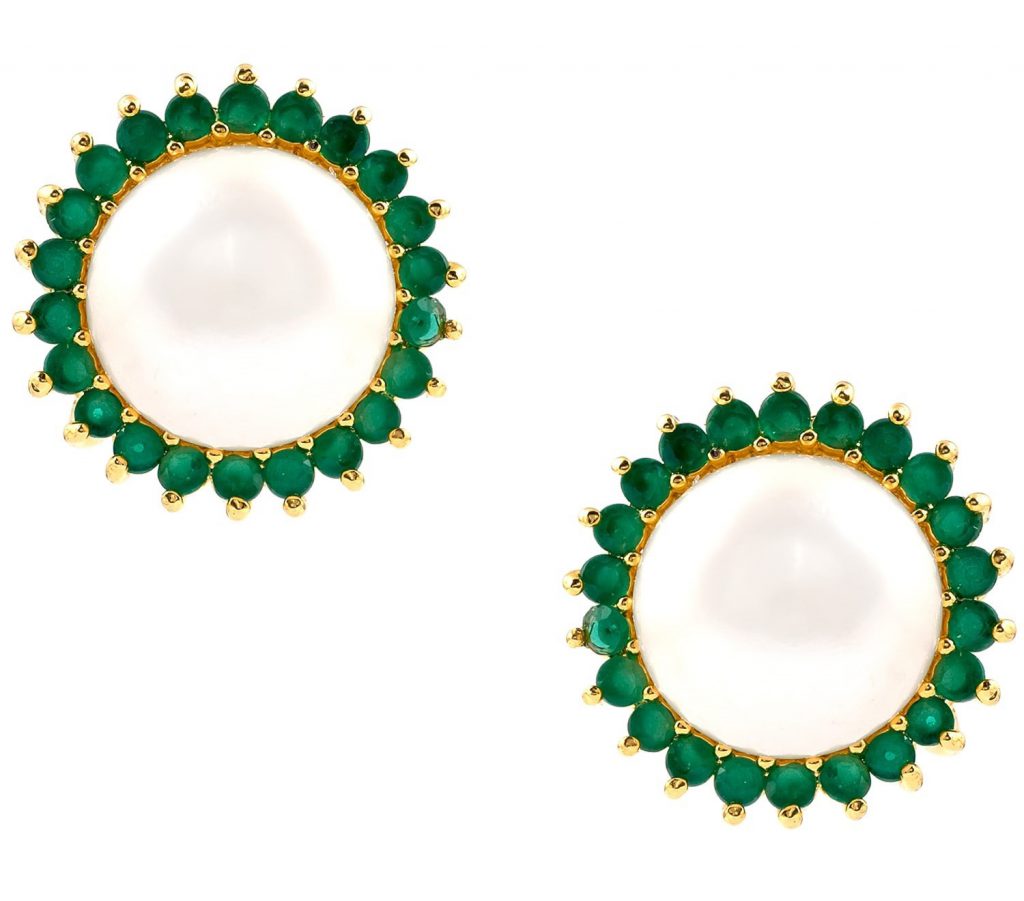 This earring is a classy one gram jewellery design. Simple and elegant, you can pair these earrings with all your sarees and kurtis. These ear studs are made with traditional pearls that match with the green cubic zirconias perfectly. A design like this is a great idea when you're looking for some fabulous earrings for your ethnic wear.
4. Stunning Pearl Earrings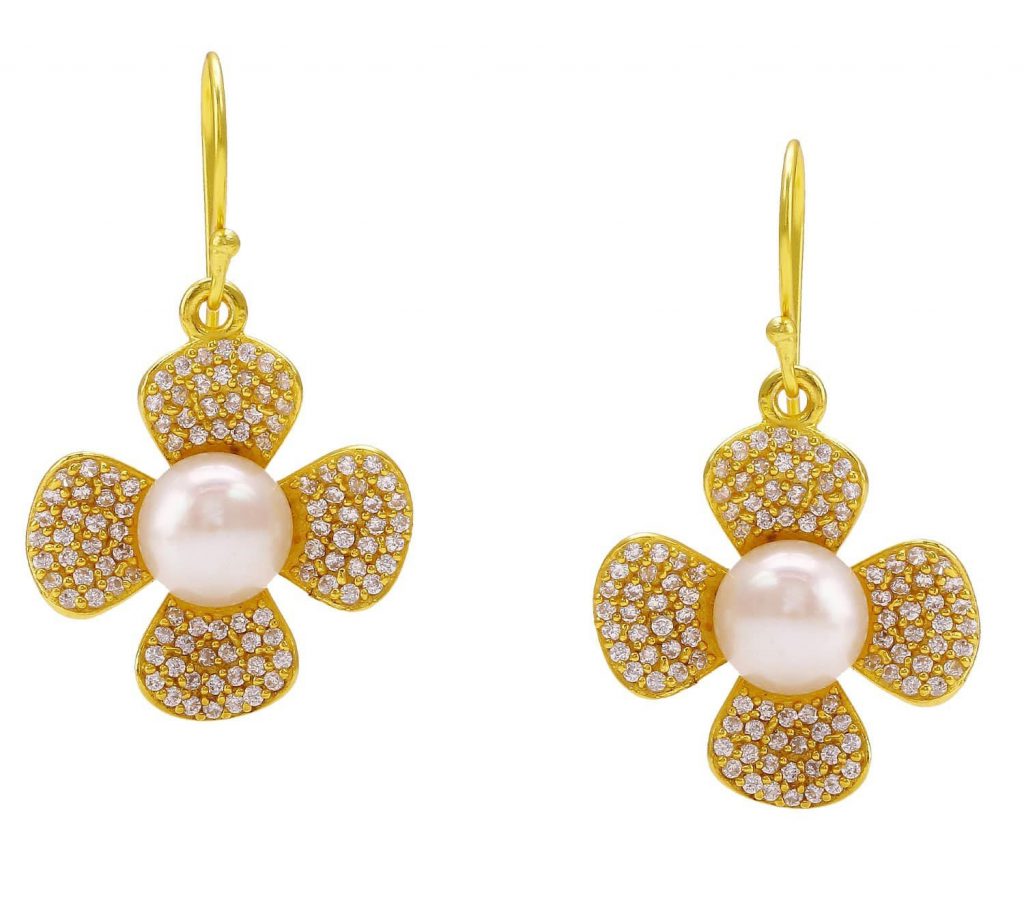 Pearls with gold always look mesmerising if you're looking out for the perfect one gram jewellery design for a grand occasion. These designs are made keeping cost and style in mind. One gram jewellery can be worn for any occasion as the designs are trendy and classy at the same time. These stunning pearl earrings are made with a combination of classic freshwater white pearls and cubic zirconias. This design has a hanging floral pattern that adds elegance to your entire outfit.
Follow The Latest Jewellery Collection

► Like us on Facebook: https://bit.ly/2Kcdt4W
► Follow us on Instagram: https://bit.ly/2Ftd5R6
► Follow us on Twitter: https://twitter.com/KPJHyd
► Visit Website: https://www.krishnapearls.com/
► Visit Website: http://www.krishnajewellers.com
Visit Site at www.krishnajewellers.com (or) visit our store Krishna Jewellers Pearls & Gems at Jubliee Hills, Hyderabad and for more details Contact Us @ +91 7093324141.