Gold jewellery is an all-time favourite for most people. It is a reliable option to amp up your look for any function. Explore these simple gold necklace designs if you're fond of jewellery, and want to add a few more beautiful necklaces to your gold collection:
1. Diamond Necklace in Yellow Gold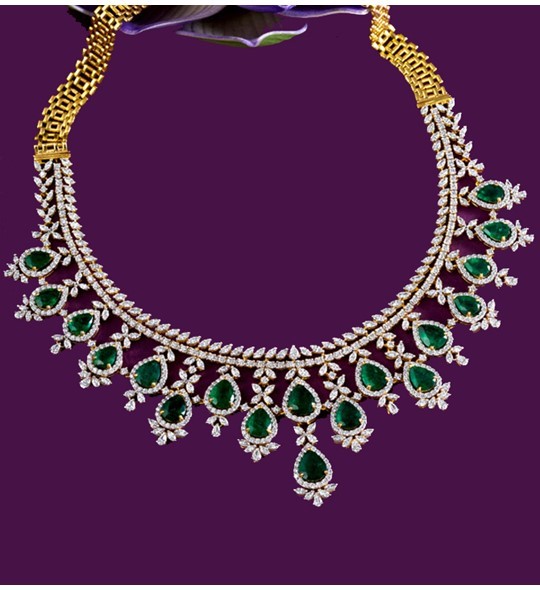 Look captivating by wearing a yellow gold necklace studded all over with diamonds. This diamond necklace comprising of delicately placed emeralds will help you get a sophisticated and regal look. The versatile look of this necklace makes it a perfect choice for a variety of outfits.
2. Pearl Necklace with Gold Pendant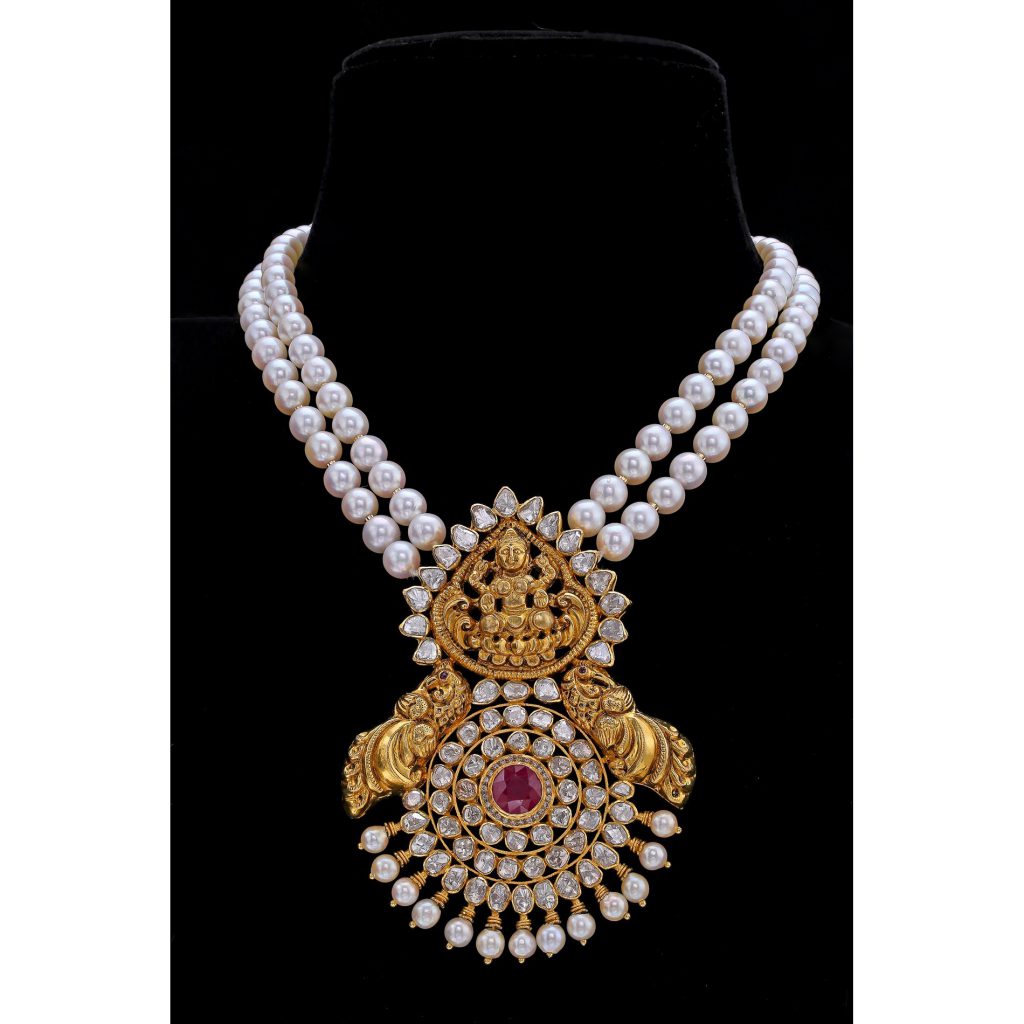 This two-layer pearl necklace with a gold pendant is one of the simple gold necklace designs with an elegant charm to it. This necklace has a Goddess Lakshmi pendant. It is studded with polki diamonds and ruby in the centre. The two-layer pearl manages to provide delicacy to this necklace which will enhance your entire look.
3. Diamonds and Pearls Necklace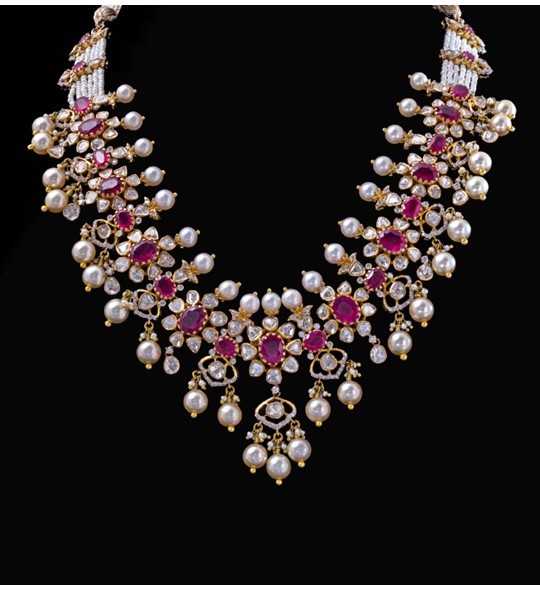 While exploring simple gold necklace designs, you cannot miss out on this ruby and pearls necklace. This necklace has the irresistible combination of yellow gold, rubies, south sea pearls, and uncut polki diamonds. It can be worn with many ethnic outfits.
4. Uncut Diamonds Pink Tourmaline Gold Necklace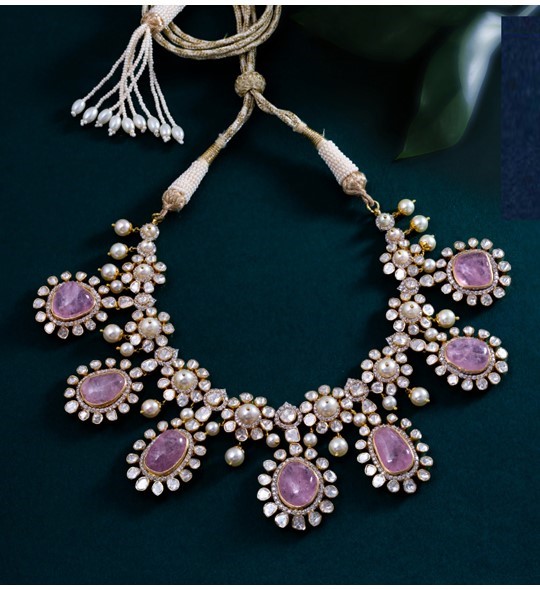 This shimmering and beauteous necklace showcasing floral-themed motifs will mesmerize everyone around. Exquisitely crafted uncut diamonds, tourmaline, and south sea pearls studded in the necklace will enhance your entire look. This simple gold necklace design is ideal for wedding functions as well as festivities.
5. Navrathan Yellow Gold Necklace
Opt for this navrathan kundan necklace if you are looking for a simple gold necklace designs This necklace has a royal charm which is reflected through the polki diamonds and the colourful gemstones studded on the yellow-gold surface.
For More Jewellery Designs Call (or) Whats App@ +91-7093324141
For More Jewellery Collection at www.krishnajewellers.com (or) visit our store Krishna Jewellers Pearls & Gems at Jubilee Hills, Hyderabad and for more details Contact Us @ +91-7093324141.