All The Ways in Which Blue Sapphire Jewellery is A Girl's New Best Friend!
Jewellery trends have changed remarkably in recent years, and coloured gemstones have come up as the new favourite. Though diamonds continue to own the tag of being 'girls' best friend,' these coloured gemstones are also making their presence felt, and quickly climbing the charts as a popular choice of women. One of these gemstones is the beautiful Blue Sapphire: the stunning gemstone that's favoured by many.
From royalty to celebrity, this mesmerising blue gemstone seems to have everyone's attention. Be it Blue Sapphire finger rings or pendants, the right piece of jewellery studded with this precious gem can genuinely make you stand out. Want to remain trendy with your blue sapphire jewellery collection? Here are some ideas that will help!
For the Gorgeous Evening Dress: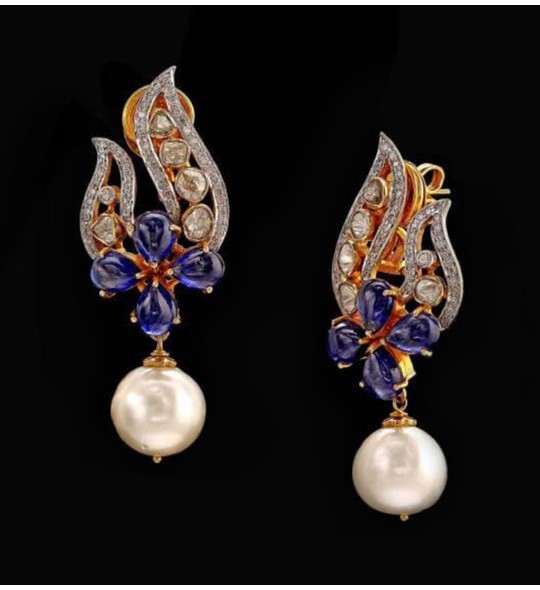 These blue sapphire earrings are perfect to wear with any fabulous floor-length evening dresses. Wear the yellow gold earrings studded with uncut diamond and Blue Sapphire to stand out from the crowd. It will blend gorgeously with dresses in shades like white, pink, black, or royal blue. 
Rocking It in the Wedding Season: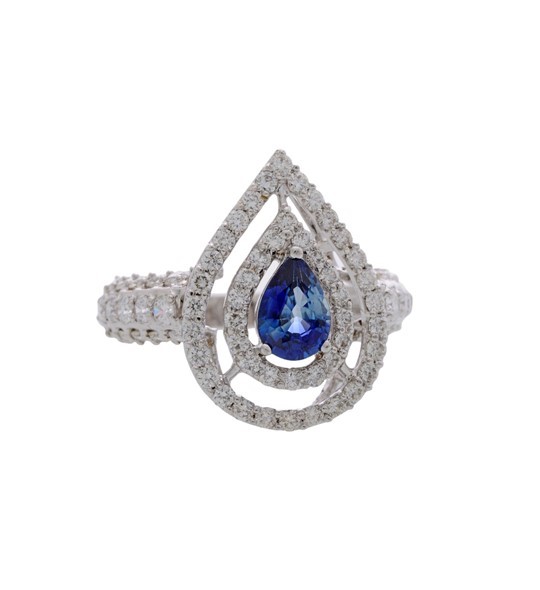 Do you want to get everyone talking about the statement jewellery you have artfully paired up with your sari for your friend's wedding? Go for a statement finger ring with Blue Sapphire and diamond embellishment to complete your look. You can add small sapphire studs to this look too for keeping it minimal but attractive.
Statement Blue Sapphire jewellery is available in both white and yellow gold, and both these options look equally trendy. So, you need to choose the type that goes the best with the attire you have decided to wear for the wedding.             
Going for the Minimalistic Vibe: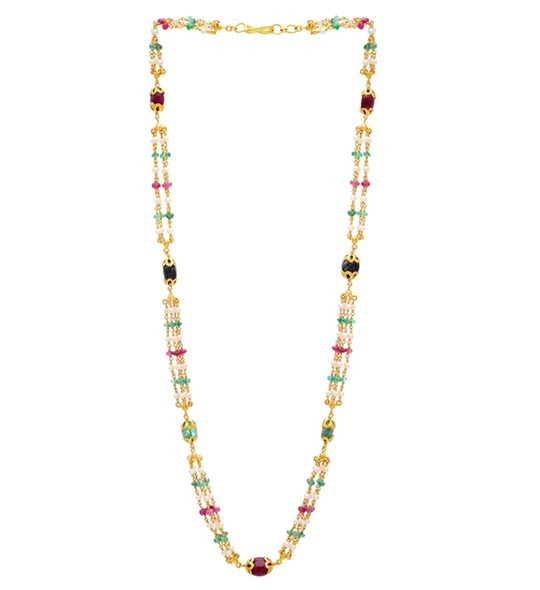 With Blue Sapphire jewellery, the key is to go for a minimalistic vibe. After all, it is such an eye-catching gemstone due to its striking colour that when it's combined with the right jewellery design, it captures attention instantly. So, make sure to let your favourite piece of sapphire jewellery set, pendants and necklace shine on its own accord, without cluttering your look of the day with too many statement pieces.
Perfect Nose Pin to Wear with Saree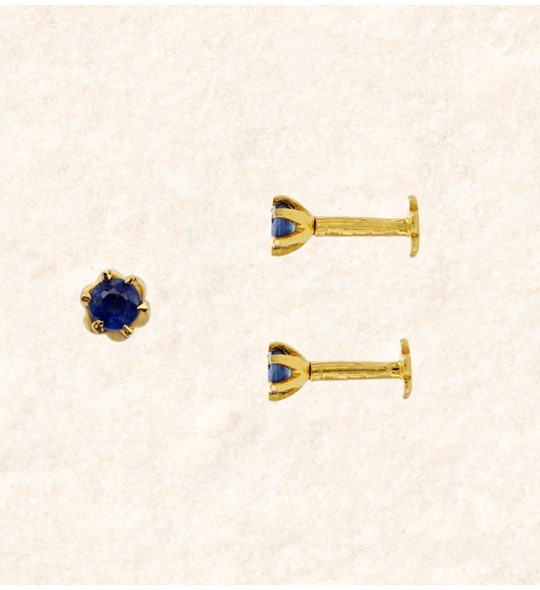 If you are wearing something traditional like a saree, why not accessorise it with a blue sapphire nose pin to look stunning? This blue sapphire nose pin is sure to elevate your look with any outfit, making you look elegant.            
Wrapping Up
Gorgeous Blue Sapphire jewellery is a perfect match with dresses, ethnic wear, sarees as well as lehengas. Go ahead and add some new pieces of blue sapphire jewellery to your collection!
For More Jewellery Designs Call (or) Whats App@ +91-7093324141
For More Jewellery Collection at www.krishnajewellers.com (or) visit our store Krishna Jewellers Pearls & Gems at Jubilee Hills, Hyderabad and for more details Contact Us @ +91-7093324141.