Stay Trendy With These Latest Gold Jewelry Designs
The right kind of jewellery, whether a necklace, bracelet, or earring, brings out the best in your personality and accentuates your best features. With time, the popularity of gold jewellery has increased, and women keep experimenting with its design and style. Mentioned below are some of the latest gold jewellery designs in the market:
1. Gold Choker Necklace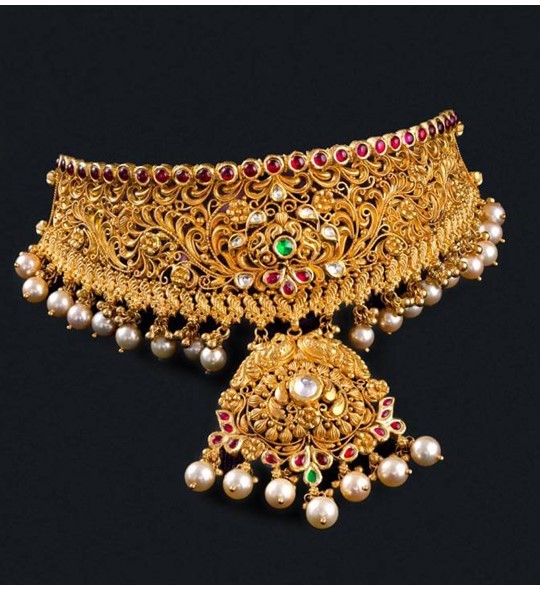 This yellow gold choker necklace is one of the most popular and latest gold jewellery designs in the market. The intricate detailing of floral vines and peacocks studded with emeralds makes it a perfect necklace for a festive occasion or even a wedding. This choker is around 22-25 carat with a net weight of 80 grams.
2. Emerald Beads Mala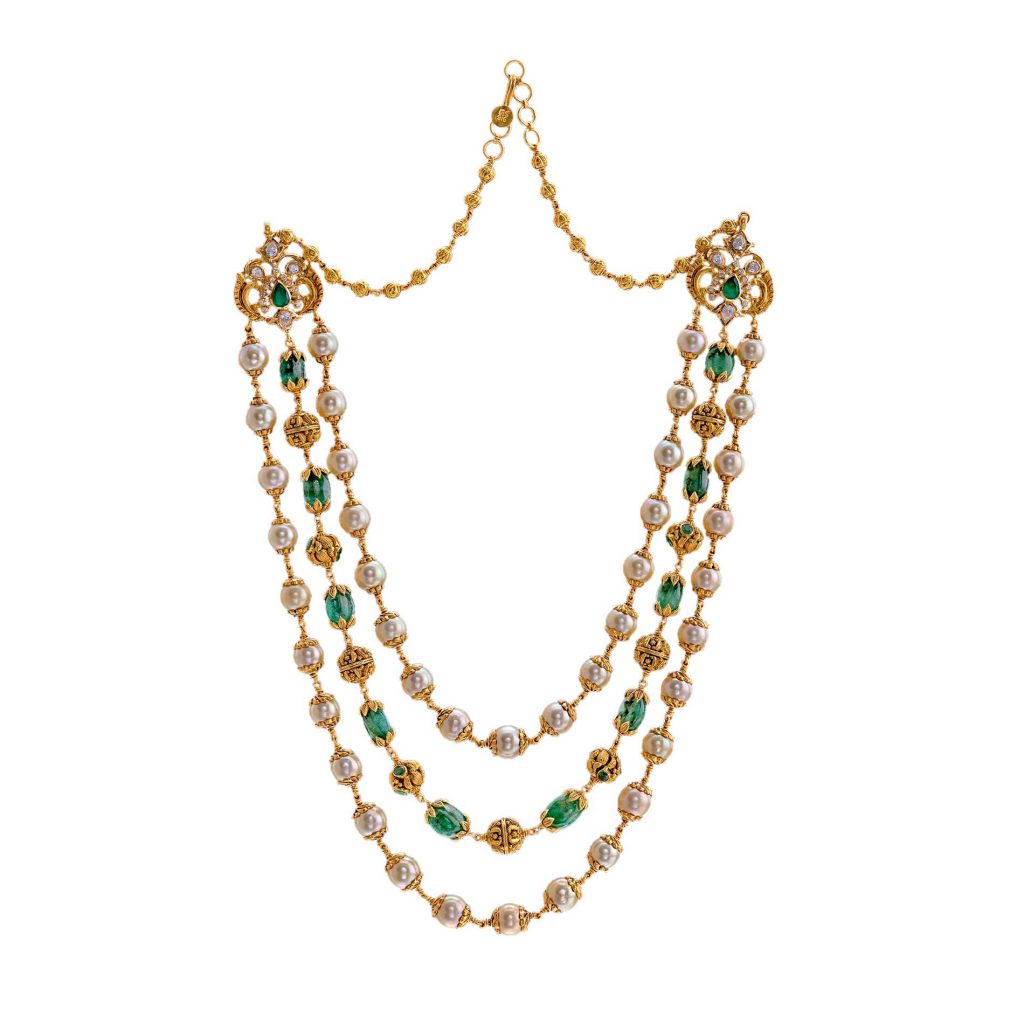 For people wanting a light and elegant jewellery this emerald beads mala is the right latest gold jewellery design. The piece has three lines made of emerald beads and south sea pearls strung with gold balls. The shape of the stone is oval with green emeralds and white pearls.
3. Rose Cut Choker Necklace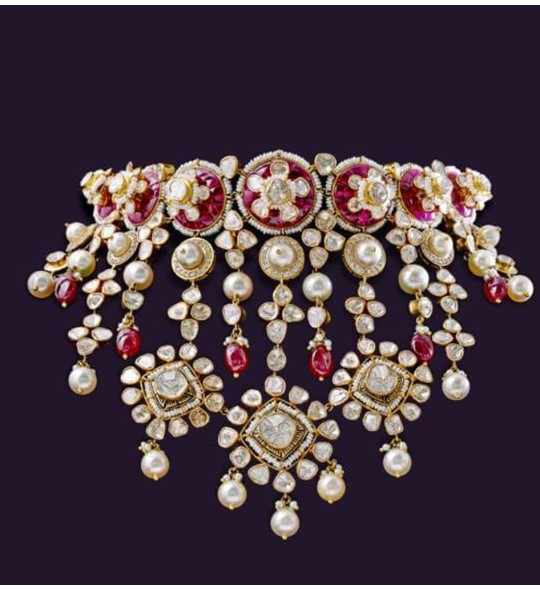 This ruby and pearl gold choker is embedded in yellow gold which gives it a very sophisticated look. It is one of the latest gold jewellery designs, and you can wear it for various occasions such as engagement parties, cocktail parties, anniversary functions, and many
4. Kakamoti Pearls Gold Bangles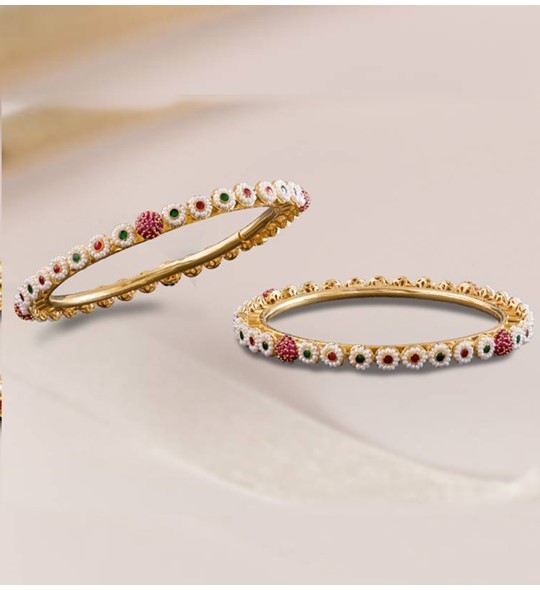 Crafted traditionally in yellow gold with rubies and emeralds these kakamoti pearls gold bangles will enhance your look and make your traditional Indian attire look graceful. It is also extremely convenient for daily wear. This piece is the latest gold jewellery design with a net weight of 41 grams and contains 22 carats of gold.
5. Gold Paachi Earrings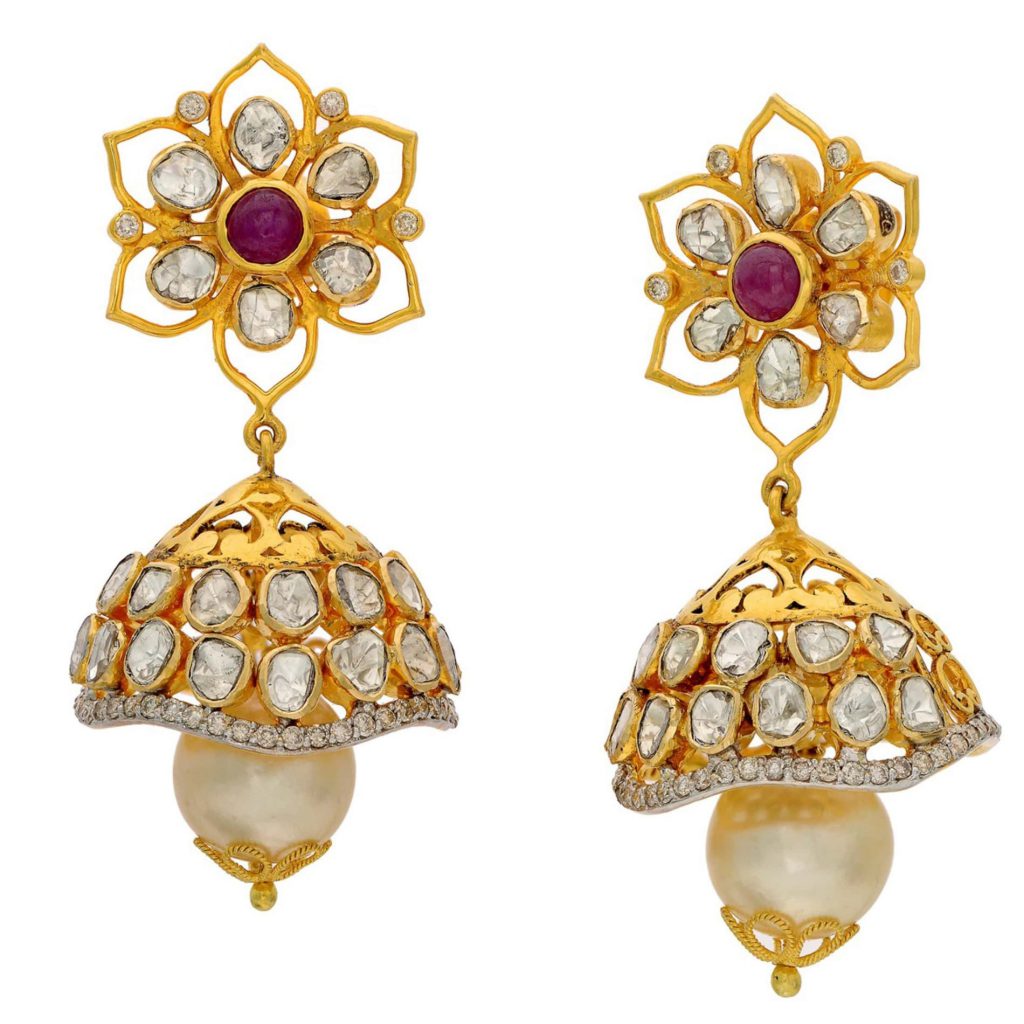 These gold paachi jhumkhas are made with south sea gold pearls and ruby stones. The lower part of the earrings is bordered with white diamonds which gives it a good finishing. One of the best features of this latest gold jewellery design is that it can be paired with other gold jewellery easily owing to its versatile design.
6. Gold Vanki Ring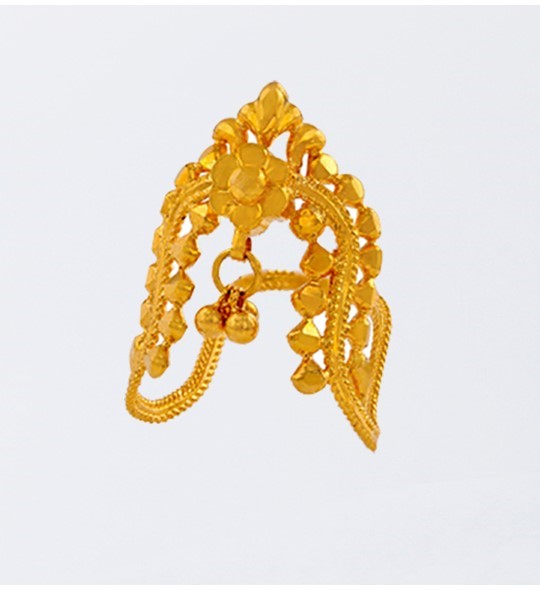 This yellow gold, engagement vanki ring has been present for ages in many traditions.This ring holds cultural values close while also remaining modern as it is presented to the bride for her engagement. It is made entirely of gold with a net weight of 3 grams. It blends in easily with other latest gold jewellery designs as well.
For More Jewellery Designs Call (or) Whats App@ +91-7093324141
For More Jewellery Collection at www.krishnajewellers.com (or) visit our store Krishna Jewellers Pearls & Gems at Jubilee Hills, Hyderabad and for more details Contact Us @ +91-7093324141.