5 Stunning Ruby Stone Jewellery That Are Ethnic, Classy And Bold!
Jewellery in India is more than a mere accessory, it is personal and unique to each family, and it is an epitome of elegance that radiates grace and grandeur. Be it a family occasion or a party with friends; the right jewellery can bring you confidence and add to the beauty of your outfit.
Every type of jewellery brings something intrinsic to your being but ruby stone jewellery adds something more – poise. Ruby stone jewellery is not only beautiful to wear but also complements any look that you may try. They are so gorgeous that you won't be able to resist wearing them!
Given below are some of the fantastic types of ruby stone jewellery:
1. Ruby Choker Necklace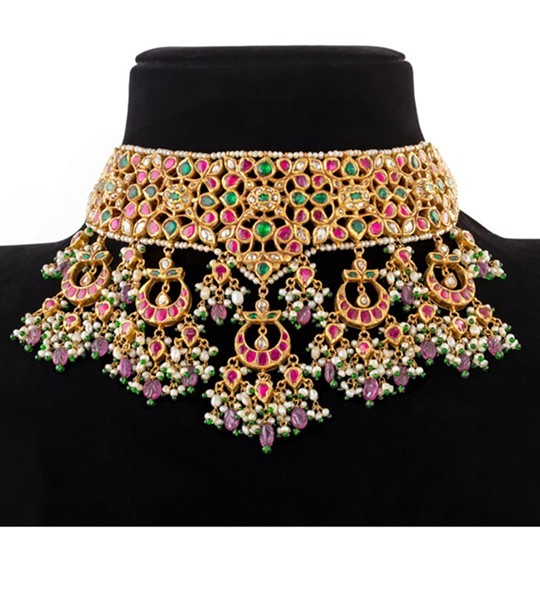 This ruby stone and emerald choker necklace is not only jaw-droppingly beautiful but also goes with a range of outfits. You can pair it with ethnic wear and also with a Western outfit such as a turtle neck top or with a dress to get the ultimate chic look!
2. Ruby Bangles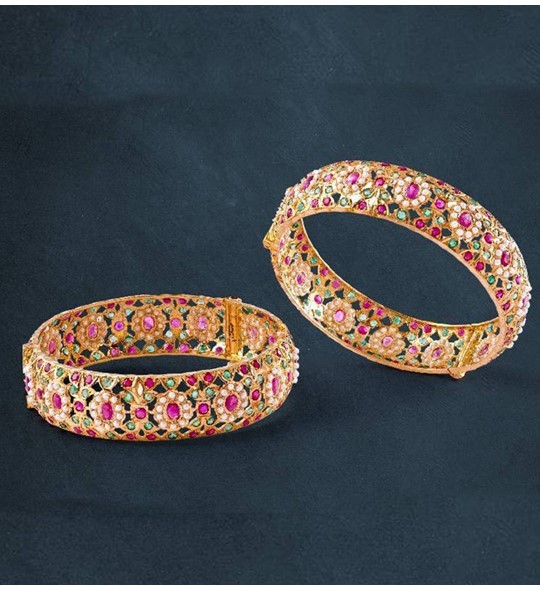 It is customary in India to pass on generations-old bangles to new members of the family as a sign of acceptance. There is nothing better than a pair of ruby stone bangles if you too want to headstart this tradition. While you can wear these Ruby bangles with western outfits as you like it, they go best with heavy lehengas, sarees, and ethnic suits.
3. Ruby Bead Earrings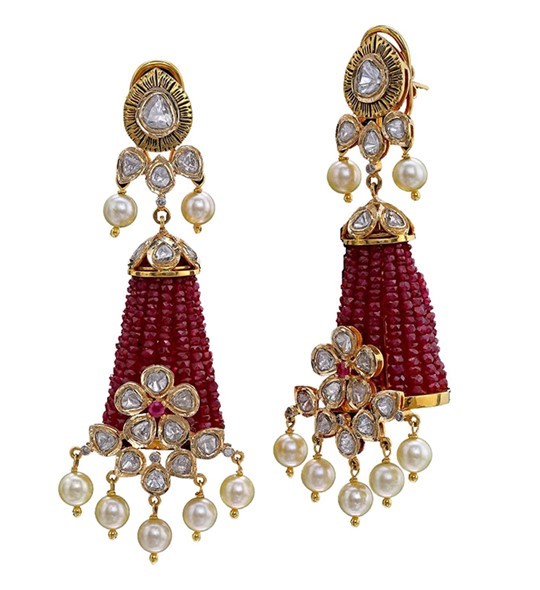 You can style these earrings for a regular day-out with friends or a family event – either way, they complete your look. Ruby stone bead earrings are classy and gorgeous as they subtly enhance your look. You can wear ruby stone earrings with an understated saree or an indo-western dress to get an elegant look.
4. Ruby Jhumkas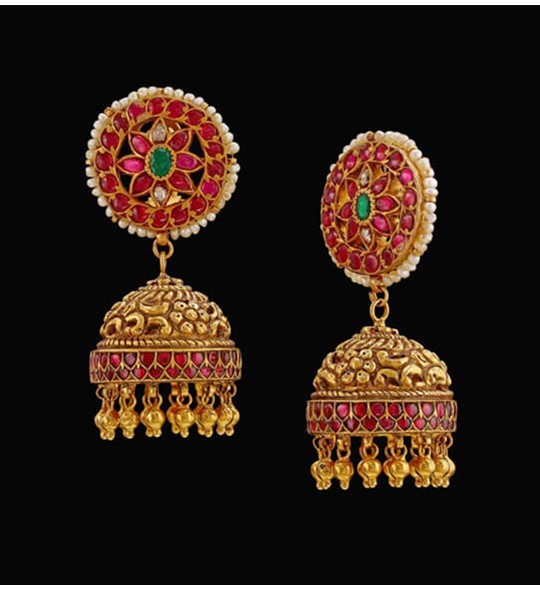 Jhumkas are your best friends when you want to step out with a complete look. You can style ruby stone jhumkas with literally any outfit – be it ethnic wear, a dress, skirt, or just a simple jeans-tee attire. If you carry them with confidence, these beautiful ruby jhumkas elevate your outfit and make you look both stylish and sophisticated.
5. Ruby Necklace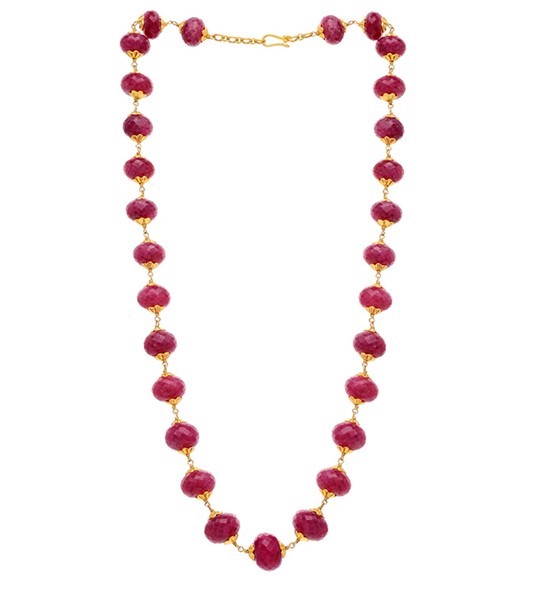 A graceful and straightforward accessory, the ruby stone necklace is all that you want to keep your look understated and minimal. This classy ruby stone bead necklace speaks for itself as it brings a touch of soft poise to your look. You can style these with a saree or a tank-top with a shrug over it.
For More Jewellery Designs Call (or) Whats App@ +91-7093324141
https://www.krishnajewellers.com
Vist Site For More Jewellery Collection at www.krishnajewellers.com (or) visit our store Krishna Jewellers Pearls & Gems at Jubilee Hills, Hyderabad and for more details Contact Us @ +91-7093324141.