The Guttapusalu design originated in Andhra Pradesh, near the pearl fisheries, during ancient times. It became popular along the coasts of Coromandel in India and now it has become popular amongst many brides all over India. They like the idea of having the necklace fringed with bunches of pearls at the edge, which gives it a very rich look. It's a classic design, which no one will fail to notice and appreciate. The word pusalu means pearls and gutta represents a shoal of small fish.
So, if you are a soon-to-be-wedded bride and looking for some amazing ideas for your main neckpiece, we can help you with some:
The Peacock Guttapusalu Neckpiece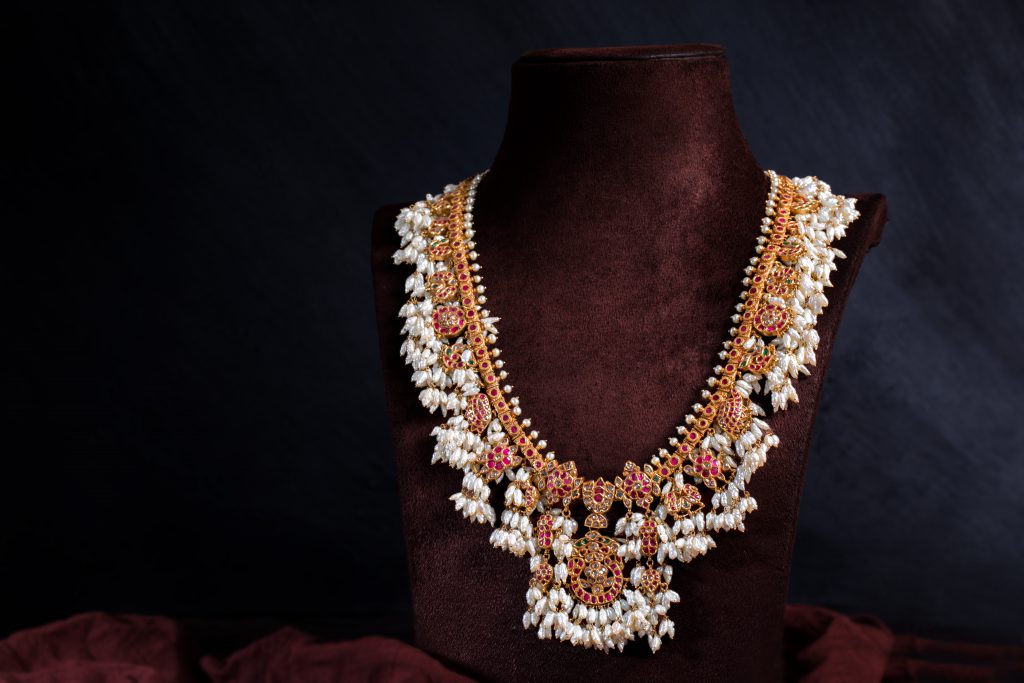 This neckpiece is going to offer that grandeur, which a bride is looking for. We are quite sure on your wedding day; all eyes are going to be on your neckpiece. The specialty of this neckpiece is that it has the classic peacock motifs in its pendant too. This pendant increases the charm of the neckpiece, undoubtedly, but also enhances the charm and grace of the wearer too. One of the best, you can find in Guttapusalu designs.
The Pushpalkshmi Guttapusalu Necklace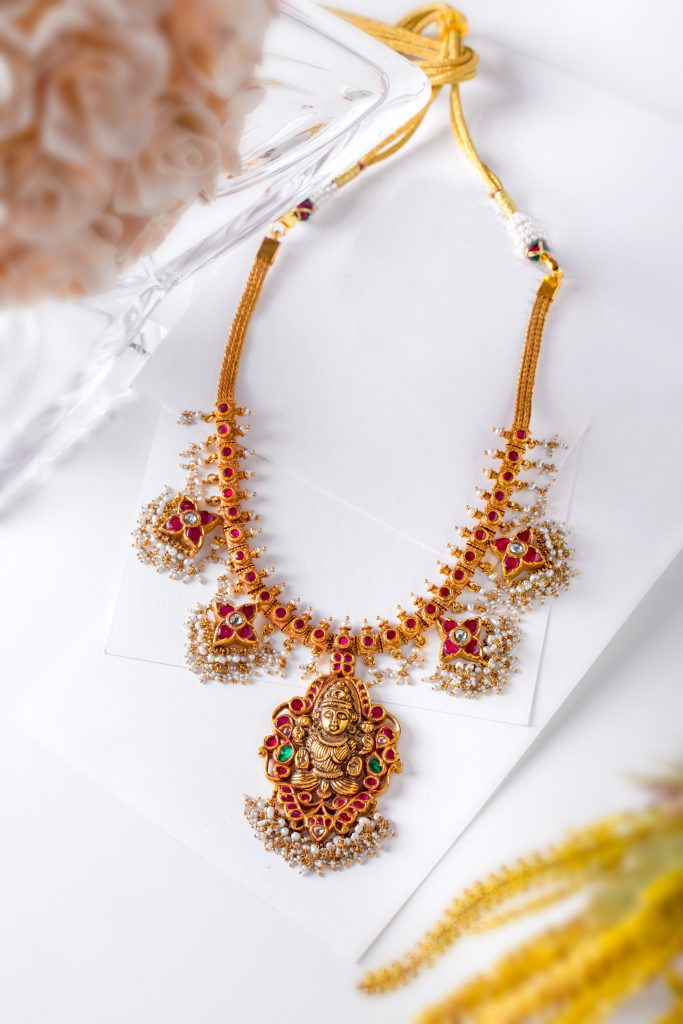 A bride seeks the blessings of all the Gods and Goddesses on her wedding day, as she's going to enter a new life and wants her wedded life to be the best. With this intention, we have made this classic Pushpalakshmi Guttapusalu necklace for your wedding day. This is a bespoke piece of jewellery, as the numerous pendants of this neckpiece are embedded with the image of Goddess Lakshmi.
A combination of green and ruby Guttapusalu Haram Set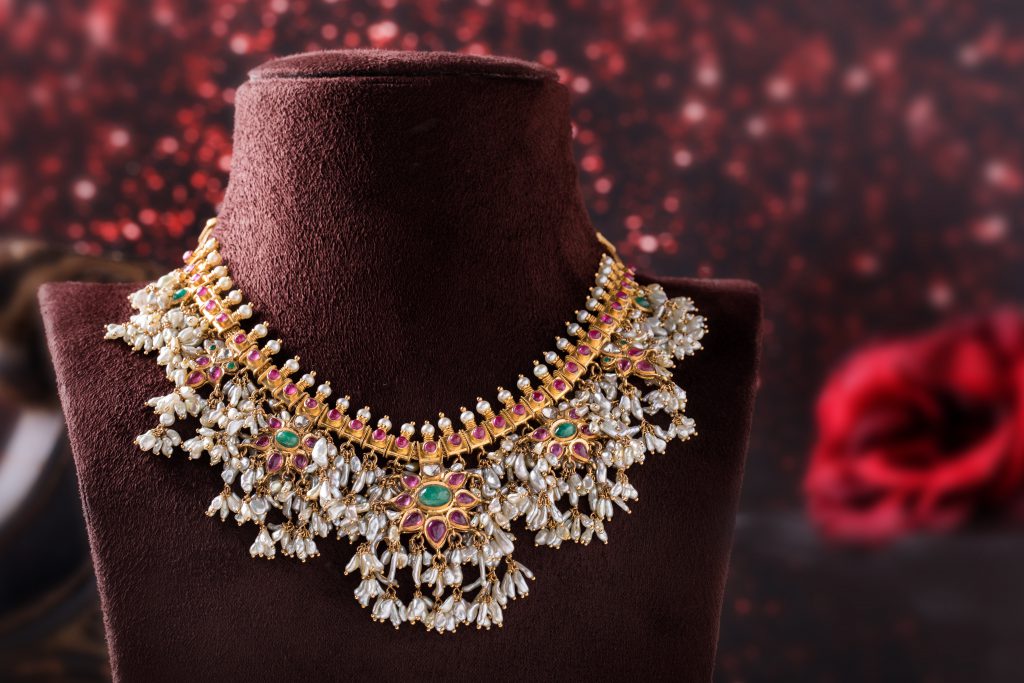 As many of them know; a combination of red and green looks awesome and this set is ideal for a bride, as usually, a bride wears red. So, this set is going to look stunning on her.
If you have decided that you are going to go with a Guttapusalu set for your wedding and need more insights into the latest Guttapusalu designs for brides, here we at Krishna Jewellers Pearls & Gems are ever ready to help you.
Contact: +91 9248036721/ +91 7093327474
Website: https://www.krishnajewellers.com/
Location: Plot No. 1222, Rd Number 36, Near Metro Station Check Post, Jubilee Hills, Hyderabad, Telangana, India.