With the pandemic still on and people taking precautions everywhere, you might too need to be very wary of your moves. But what if you want to go shopping or to buy some new jewellery? Will you move out of the house for the same? You may be thinking twice about it. But don't worry, we at Krishna Jewellers Pearls & Gems, understand your needs and wants and have made things easy for you. We have brought the concept of video call shopping for your needs.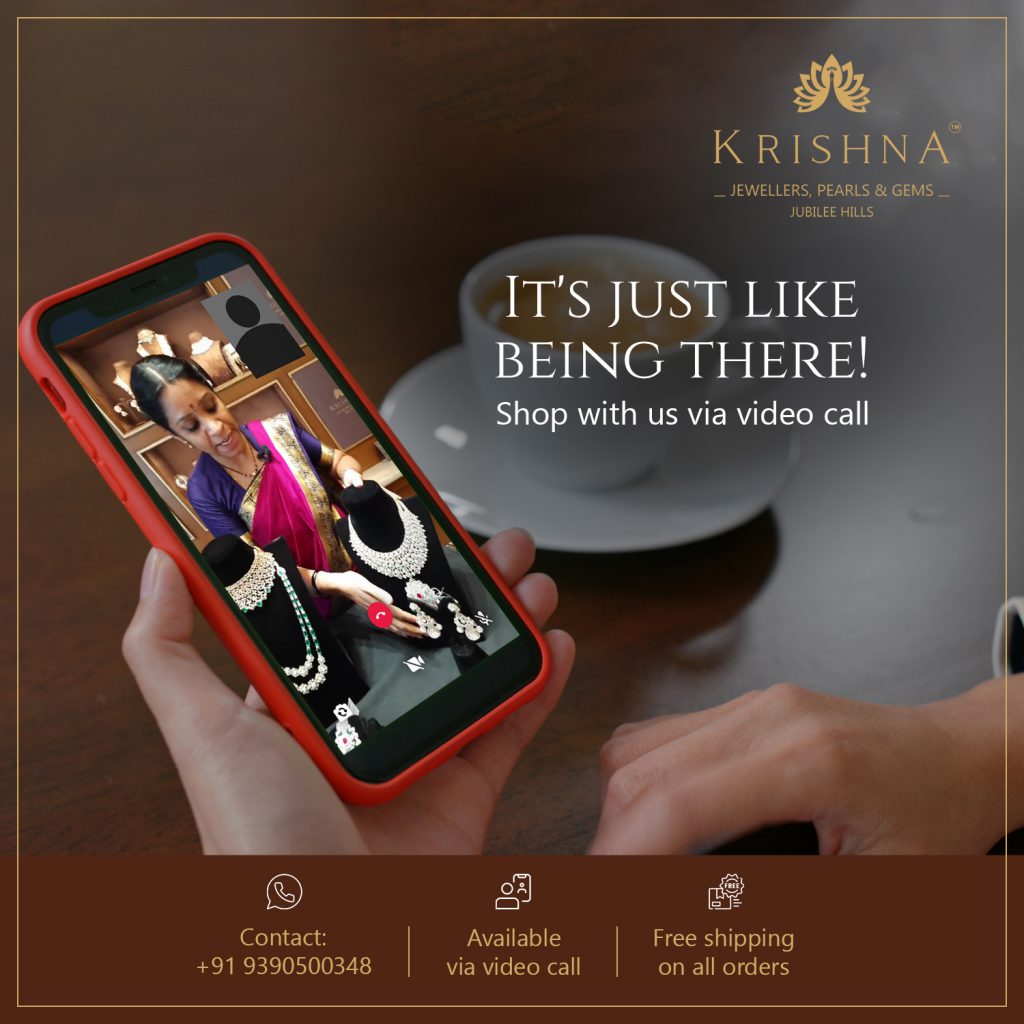 You do not have to step out of your home and move in the hot sun or through crowded traffic anymore and risk your health also. With the help of our newest video call shopping in Hyderabad, you now can shop for your favourite jewellery sets and designs from the comfort of your home. You just need to have a laptop or a mobile, with a good internet connection and you shall be connected to us for virtual shopping in a jiffy.
With the help of video call shopping, you can browse through the latest jewellery designs and sets, talk to our managers through online chat and do all that from the comfort of your sofas at home. Aren't you glad that we have made it so much more simpler for you; all thanks to the concept of video call shopping in Hyderabad.
One click can open up to the world of virtual shopping like never before. From the latest designs to the reviews online, through virtual modes you get to check them all out. So why wait for the festive season to come and go, when you can now do it all at the click of your finger?
For more information, you can contact us at:
FEATURES:
Diamond Jewellery Video Call
Gold Jewellery Video Call
Pearl Jewellery Video Call
Bridal Jewellery Video Call
Light Weight Jewellery Video Call
Wedding Jewellery Video Call
Video call – schedule video call via whatsapp Contact Us 6303710800
Contact: +91 9248036721/ +91 7093327474
Website: https://www.krishnajewellers.com/
Location: Plot No, 1222, Rd Number 36, Near Metro Station Check Post, Jubilee Hills, Hyderabad, Telangana, India.