Light weight jewellery is a must-have in today's day and age. A simple chain or gold studs can elevate a simple look. Investing in lightweight jewellery must be a priority if you are interested in accentuating your style. Investing in them also promises comfort and versatility, which go hand in hand if you are easing into the process of wearing lightweight jewellery daily.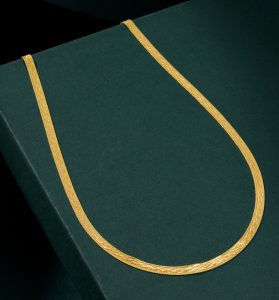 What should be the quantity of gold?
Lightweight jewellery promises comfort. So you can easily stick to 10 grams. You can invest in a simple gold chain with pearl detailing or any gemstone. A small pearl necklace in gold designs is ideal if you want to invest in a classic piece.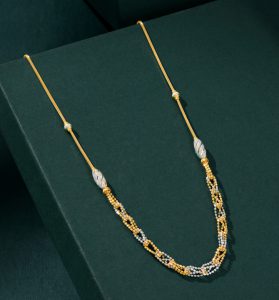 Why should you invest in a lightweight gold pearl necklace?
A lightweight gold pearl necklace is the first piece you should get your hands on. The best feature of a lightweight gold pearl necklace is that you can pair it with a simple blouse and trousers or a suit piece. Look for designs under 10 grams which will be a good balance of quality and price.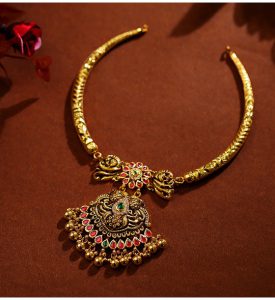 Not only is it versatile, but it is also a classic. The biggest challenge with buying jewellery pieces is that they quickly go in and out of trend. Pearl designs in gold will remain immortal, and you can pass them on to generations who will cherish and appreciate classics invested by you.
Finding excellent gold-based pearl necklace designs is easy, thanks to Krishna Jewellers Pearls and Gems. You can browse through excellent gold pearl necklace designs that will remain classics by visiting their branch or website.
Call / WhatsApp / Shop over Video Call : +91-8499011111
👉 WhatsApp Us: https://wa.link/pwk8y0
🌐 Website: https://store.krishnajewellers.com